Ostrzeszów/Poland 11/18/2023
Entire blog as a free PDF eBook.
Terrorism – a dream phenomenon for many countries – is not only used for war propaganda. This phenomenon was caused by imperial countries such as the USA and Russia. Also from her followers. Israel is the best example of this. Without terrorism there would be no Israeli politics. Like the air, Israel needs Hamas terrorists to wage its wars against Palestine.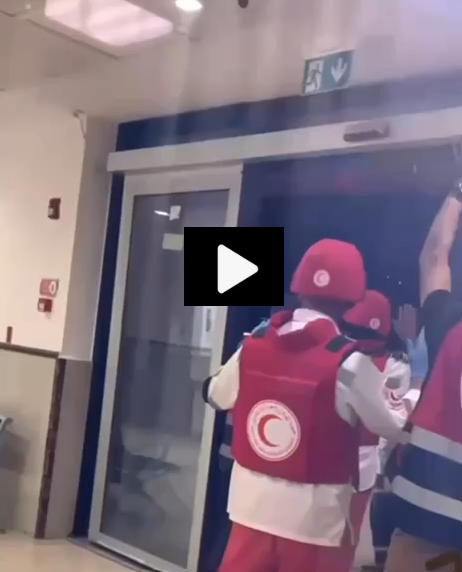 A few days ago, media reported that Israeli troops had entered Shifa, the largest hospital in Gaza. They got there through a tunnel that they had built themselves. So Israel built a tunnel and used it to take the hospital. You won't find out about this from the official media.
Back in 1983, when Israel still ruled Gaza, they built a secure underground operating room and tunnel network beneath Shifa hospital—which is one among several reasons why Israeli security sources are so sure that there is a main Hamas command bunker in or around the large cement basement beneath the area of Building 2 of the Hospital, which reporters are obviously prohibited from entering. Written in 2014 by Tablet Mag.
In the past, you died on the "Field of Glory," fighting for a better future. Today we have that future – not necessarily a better one. Today we die to convince someone sitting in front of the television how bad the other side is while our side is the good one. If the victim is a child, all the better – it will shock public opinion even more. In this way, our emotions are used to incite hatred against the entire nation.
Israel cannot invoke Article 51 of the United Nations Charter to justify its military actions because the Gaza Strip is Israeli-occupied territory. UN Special Rapporteur Francesca Albanese said this on Tuesday in the Australian capital Canberra at the National Press Club.
<If you like what I write here, it would help a lot to further spread these articles if you share them with your friends on social media.‎
‎
Author of the article: Marek Wojcik
Email: worldscam3@gmail.com