Vienna 5/25/2022
I think we all remember what happened on September 11, 2001. Don't worry, I won't be writing again today about two US military missiles that hit the WTC towers and were later converted into planes on a computer. No, today I'm going to focus on an event from the day before this US military attack on homeland. I don't think many remember what happened on September 10, 2001. Four years ago, the German platform LarsSchall.com published the article The Pentagon's trillions that have disappeared.
Accounting at the Pentagon has been out of control for years. The US Secretary of Defense at the time, Donald Rumsfeld, announced at a press conference on Monday, September 10, 2001 that the US Department of Defense was unable to find out where a whopping 2.3 trillion US dollars from its budget had gone – before American Airlines Flight 77 crashed the next morning into the wing of the Pentagon that some say houses the accounting department offices. Undoubtedly among the Pentagon deaths were civilian auditors from Resource Services Washington working for the U.S. Army worked. In fact, it is reported that no unit housed in the Pentagon building lost more personnel to the 9/11 attack than Resource Services Washington: of its sixty-five employees employed at the Pentagon, more died on September 11, 2001 than half, more precisely: thirty-four employees.
You can watch this statement by Donald Rumsfeld on YouTube:
Rumsfeld said: The technological revolution has transformed organizations across the private sector, but not in the Department of Defense. We are, as the saying goes, anchored in our own chain. Our financial systems are decades old. According to some estimates, we are unable to track transactions worth $2.3 trillion. We cannot access information from floor to floor in the Pentagon building because it is stored in dozens of technology systems that are either unavailable or incompatible.
So many incredible "coincidences" gathered around the most important political event of the beginning of the 21st century.
This practice of embezzling public funds lasted for a very long time and explains the emergence of new billionaires, who today are the so-called "Deep State". These thieves have a major impact on the US military and US politics.
The Russians have hundreds of footage of the meteorite crumbling over Chelyabinsk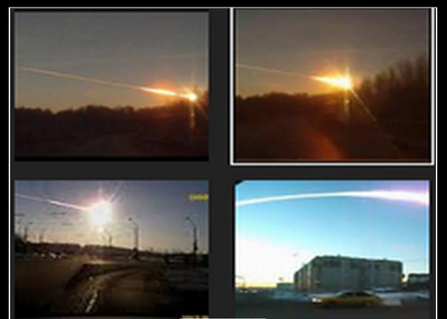 Americans have no picture or video of the Pentagon being hit by a plane.
Author of the article: Marek Wojcik