Vienna 1/24/2022
All information in this article comes from a German-language book Dr. Heiko Schoening GAME OVER. COVID-19 | ANTHRAX-01. ISBN: 978-9-493-26207-2
Like the five fingers on a hand, the September 2001 terrorist attacks involve four missiles and the anthrax. The fifth integral part has been made to be forgotten. Because this terror anthrax did not come from the state of Iraq, as initially claimed, but from the US Army itself, as was later officially admitted. Anthrax: Made in USA.
The current US President Joe Biden announced on 11. September 2001, three hours after the first of three World Trade Centers collapsed, the key words on the television channel ABC: Osama bin Laden and anthrax.
According to the chronology of the National Defense University's Center for Counter Proliferation Research, the terror letters arrived shortly before and after 9/11: The first terror letter was received by American Media Inc. (AMI) in Florida between September 2 and 8, 2001; another terror letter to the US Parliament in Washington on 12. October 2001.
AMI employee Robert Stevens died in Florida as the first anthrax victim. There were a total of 5 deaths. Stevens' lungs contained the same weapons-grade anthrax that was later sent to the US Parliament via terror letter.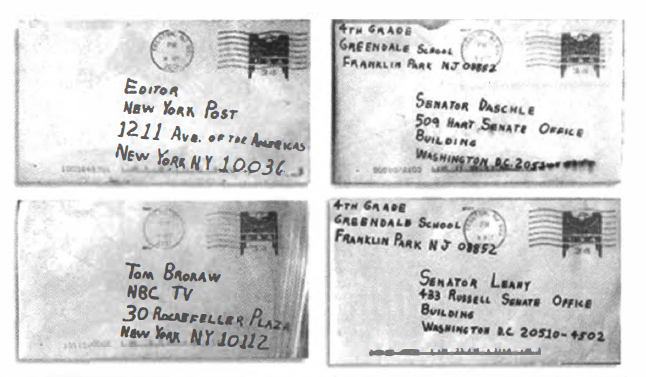 In addition to the same anthrax fine powder, the terrorist letters to the US East Coast to media houses and to two US members of parliament also contained references to 9/11 and Israel in the attached confession letters dated September 11, 2001:
,,09-11-01 WE HAVE THIS ANTHRAX. YOU DIE NOW ARE YOU AFRAID? DEATH TO AMERICA. DEATH TO ISRAEL. ALLAH IS GREAT". It could hardly be clumsier, but it was successful for a gullible population as a reference to an alleged Arab group of perpetrators (Al-Qaeda, Iraq).
The US government had to admit on December 16, 2001 that the anthrax in the terror letters is from the US Army's AMES tribe. In November 2001, Prof. Paul Keim from the University of Arizona scientifically proved that the anthrax attack material in the terror letters came from the US military itself.
And that's why there was a new official version about the mad scientist Dr. Bruce Ivins, who was supposed to be sending those anthrax letters alone. Unfortunately, the "perpetrator" – it is becoming a tradition in the USA – committed "suicide".
The disease law MSEHPA already provided for mandatory vaccinations in the draft of December 21, 2001: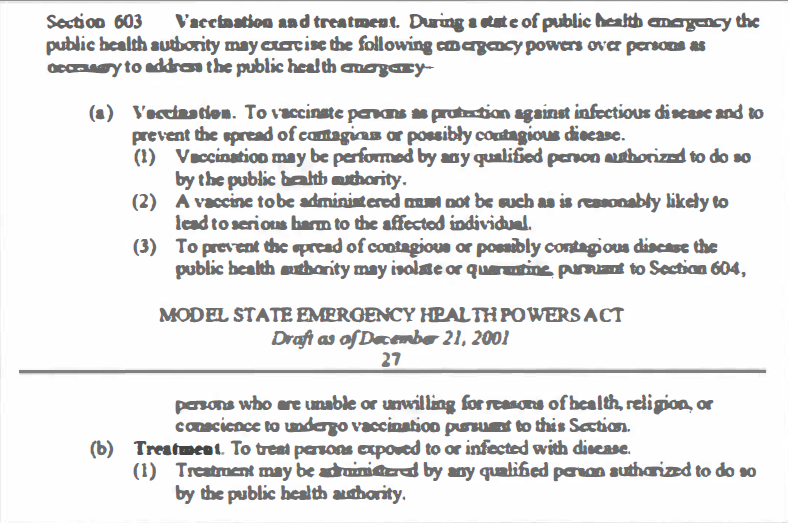 Associations with the current world situation are of course pure speculation – judge for yourself.
Author of the article: Marek Wojcik