Vienna 05/27/2023
Entire blog as a free PDF eBook.
Despite the fact that ecological hysterics are telling us of an impending climate catastrophe, a large group of scientists maintain that the climate threat is a fiction.
The World Climate Declaration was initiated in 2019 by emeritus professor Guus Berkhout, founder of the Dutch Climate Intelligence Foundation (CLINTEL).
The list of signatories is a living document that is regularly updated with new additions. The most up-to-date version can be found on www.clintel.org. Source.
The climate is constantly changing, as is the weather. Climate catastrophes were an inseparable consequence of these changes in antiquity, in the Middle Ages and today. Floods, droughts and earthquakes are usually the result of the occurrence of unfavorable circumstances (unless they are the result of covert military action). Persistent heavy rainfall in a region often leads to flooding, while persistent lack of rain in a region leads to drought. Each of us understands that. The "amplification" of the weather anomalies observed in the last hundred years is mainly due to the fact that we have been informed of these phenomena by the media for over a hundred years and these news are a way of making us aware of their publications despite the abundance of Information from around the world.
It goes without saying that we have caused very serious pollution of our natural environment since the technological revolution in the 19th century. The condition of the air, rivers, seas and oceans is much worse. When we read in novels how a medieval wanderer quenched his thirst in a river he encountered, we can only envy him. We have driven our world into a state akin to an uncontrolled garbage dump through greed and reckless pursuit of enrichment. I am therefore in favor of supporting efforts to prevent further pollution of the environment as far as possible. Separation of waste is the least that each of us should take to heart. However, not by imposing penalties – that might be the case in extreme cases. Only raising awareness of these issues through reliable information, without fomenting panic, is the most effective way to tackle the littering of the world.
Given the facts, who is trying to convince us that we are close to the day when "hellfire" threatens us from the threatened climate? Especially those who got rich from the production of goods without paying attention to ecological damage. It's like a thief yelling "Catch the thief!"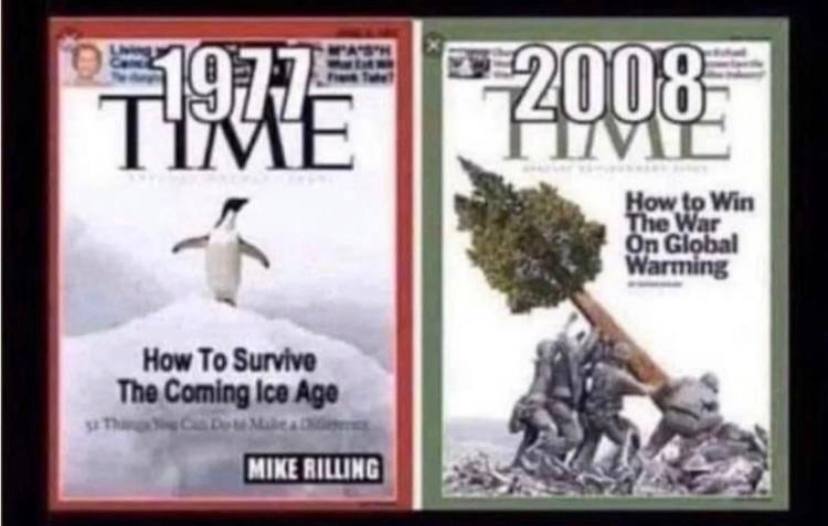 Author of the article: Marek Wojcik