Vienna 03/17/2023
Entire blog as a free PDF eBook.
Apparently, the psychologists employed in Davos have decided that the best time to initiate effective changes in the world is early spring. I will give some examples:
February 18, 2014 coup organized by the United States with the participation of Joe Biden on Maidan Square in Kiev – the capital of Ukraine;
March 11, 2020 WHO declares a global pandemic due to a new strain of influenza renamed Covid-19;
February 24, 2022 Russia launches its strange "military operation";
On March 10, 2023, the interview described in this article was conducted by the German Minister of Health, who suddenly and unexpectedly switched sides.
Of course, these are only selected events. Certainly there were many more, but these should be enough to draw attention to the choice of timing to initiate events that have a major impact on the further progress of the NWO – New World Order.
The German mainstream television ZDF showed an interview with the German Health Minister Karl Lauterbach. The minister himself will not go down in history as he is just a puppet following orders. This performance, too, was simply commissioned to him.
It's hard to compare the insolence of two or three ministers, but this German buffoon far outshines the already highly corrupt ministers of other countries. He is definitely a better liar and can dodge the trickiest of questions. This time, however, he was not allowed to do such tricks – this time the minister had to apologize.
Perhaps next year the presidents of Russia and Ukraine will also make a joint apology? Who knows? The most important subcontractor of this world circus will then surely be missing: secret agent 000 with a license to fall:
But back to the spring cleaning of rotten concepts. Note that the minister, like any puppet, is thrown as booty to the angry crowd. On the other hand, the ZDF editor counts another success, turns to another manipulation.
What are they really about? I think this is an attempt to show us what "democratically" elected governments are worth. Wouldn't it be better to hand over power to those who have already proven their talents and made billions of dollars? You can do this by using corrupt organizations like the WHO or the UN. We'll never know who's really behind it. These eminence grises are not as stupid as Bill Gates, Klaus Schwab or George Soros to make headlines.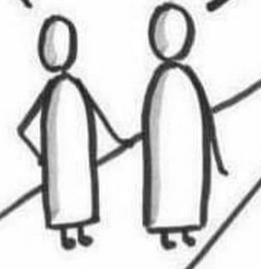 Author of the article: Marek Wojcik