Wroclaw / Poland 6/11/2022
It's not nice to eavesdrop on someone's phone conversations. Probably the majority, apart from the secret service employees, will agree with me. It's even worse when overheard calls become available to everyone. Such situations are also and especially unacceptable for the above-mentioned employees of the services concerned. Especially if they themselves are overheard.
If the conversation concerned these people's personal affairs, I certainly would not engage in it. But they were talking about something as small as forming a new government for the country they were in. The conversation was published by TRUTH Social on Telegram.
The film lasts a few minutes and is worth watching to understand how senior officials (US Undersecretary of State and US Ambassador to Kyiv) thought and acted and what they decide about the new Ukrainian Prime Minister Arseniy Yatsenyuk – they called him Yatse. He became Prime Minister on February 27, 2014, a few weeks after this conversation, which you can also listen to:
Yes, it is true, the current US President and then Vice President in Barack Obama's cabinet, Joe Biden, came to Kyiv on the famous Maidan Square before the US coup to coordinate the events that led to the change of the time pro-Moscow president from the US embassy building in Ukraine, Viktor Yanukovych, for the American puppet Petro Poroshenko, who in turn gave way to today's "hero of all time" in 2019.
American politicians themselves wondered why Arseniy Yatsenyuk betrayed his country? Probably the ambitions of the authorities and the material benefits that come with it. Can you give a better explanation?
There are two methods of fighting corruption of officials: Swiss – shorten his term so that he does not have time to steal Chinese – shorten life if he manages to steal.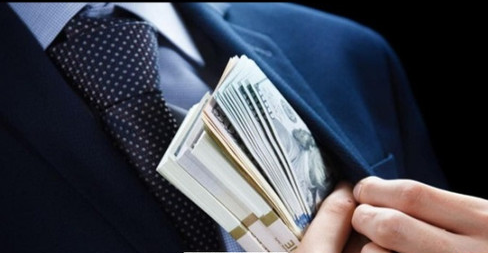 There is also our method. Everyone steals as much as they can and swap offices from time to time.
Author of the article: Marek Wojcik