Vienna 10/30/2021
I have selected some examples of the side effects of "safe vaccines" against COVID19 for you.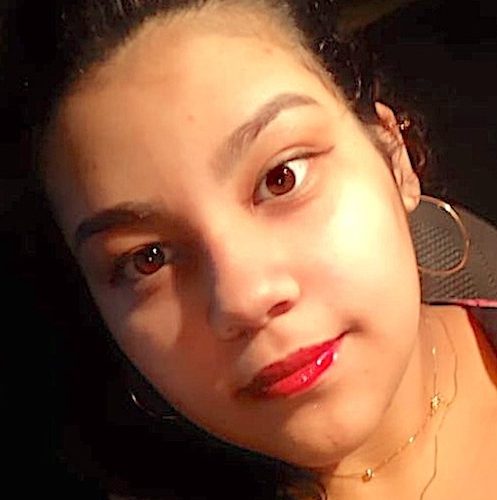 Sao Paulo Sao Paulo Brazil. A 16 year old school girl died 8 days after receiving the Pfizer "vaccine".
After Isabel's death, the Brazilian Ministry of Health suspended vaccinating 12 to 17-year-olds against COVID-19.
Isabell received her vaccine from Pfizer on August 25th. She died on September 2nd of heart problems. Isabella had symptoms such as dizziness, headache, shortness of breath and sleepiness the day after the vaccination. On Sunday August 29, her mother (Cristina) took her to the hospital after complaining of a tingling sensation in her body. "The attending physician said that these symptoms could be psychologically related to the vaccination and that she would be discharged. Isabell passed out before she left the hospital, "said the mother.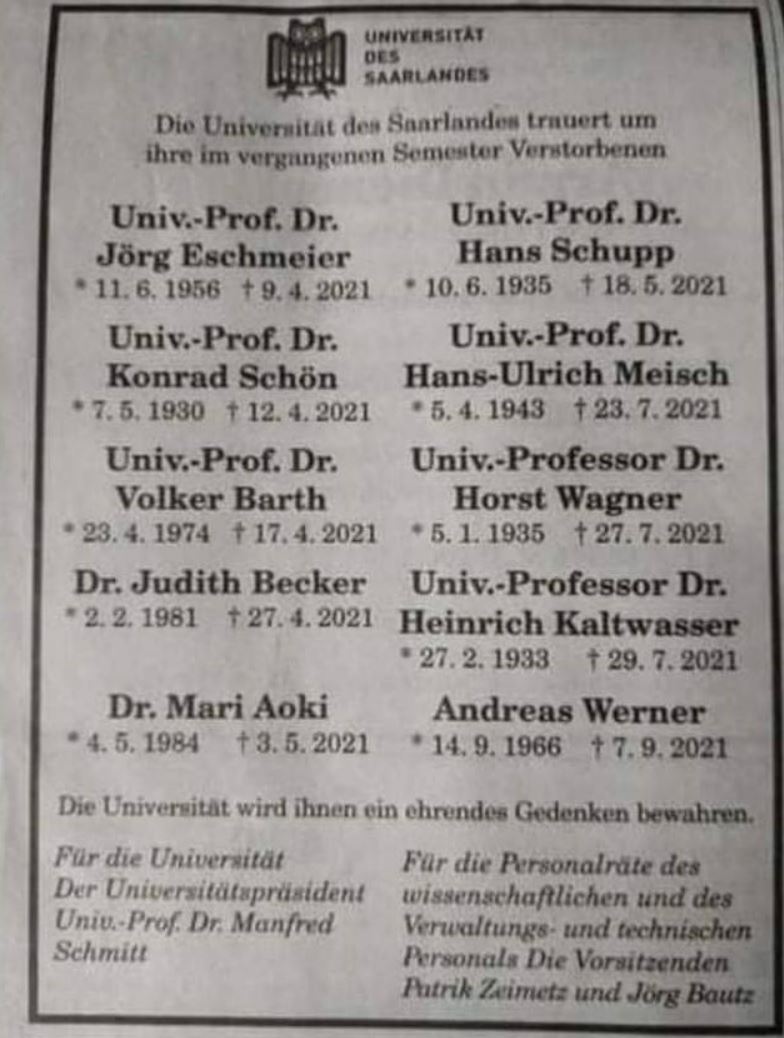 Germany. Deceased employee of Saarland University. Please note the date of death and the age of the deceased. Full correlation with the vaccination program.
University of Georgia. 21-Year-Old Fully Vaccinated Student Shawn Kuhn Dies of COVID.
For the past six weeks, Kuhn had been in and out of three different hospitals, was placed in a medically induced coma and was put on a ventilator, his father said in a social media post on Oct. 10.
Former US Secretary of State Colin Powell died after taking the second dose …
Germany. Saarbrücken DJ legend has died. Last weekend, the Saarbrücken cult DJ Klaus Radvanowsky died suddenly and unexpectedly.
After the "vaccination".
Prince Charles talks to a newly "vaccinated" person.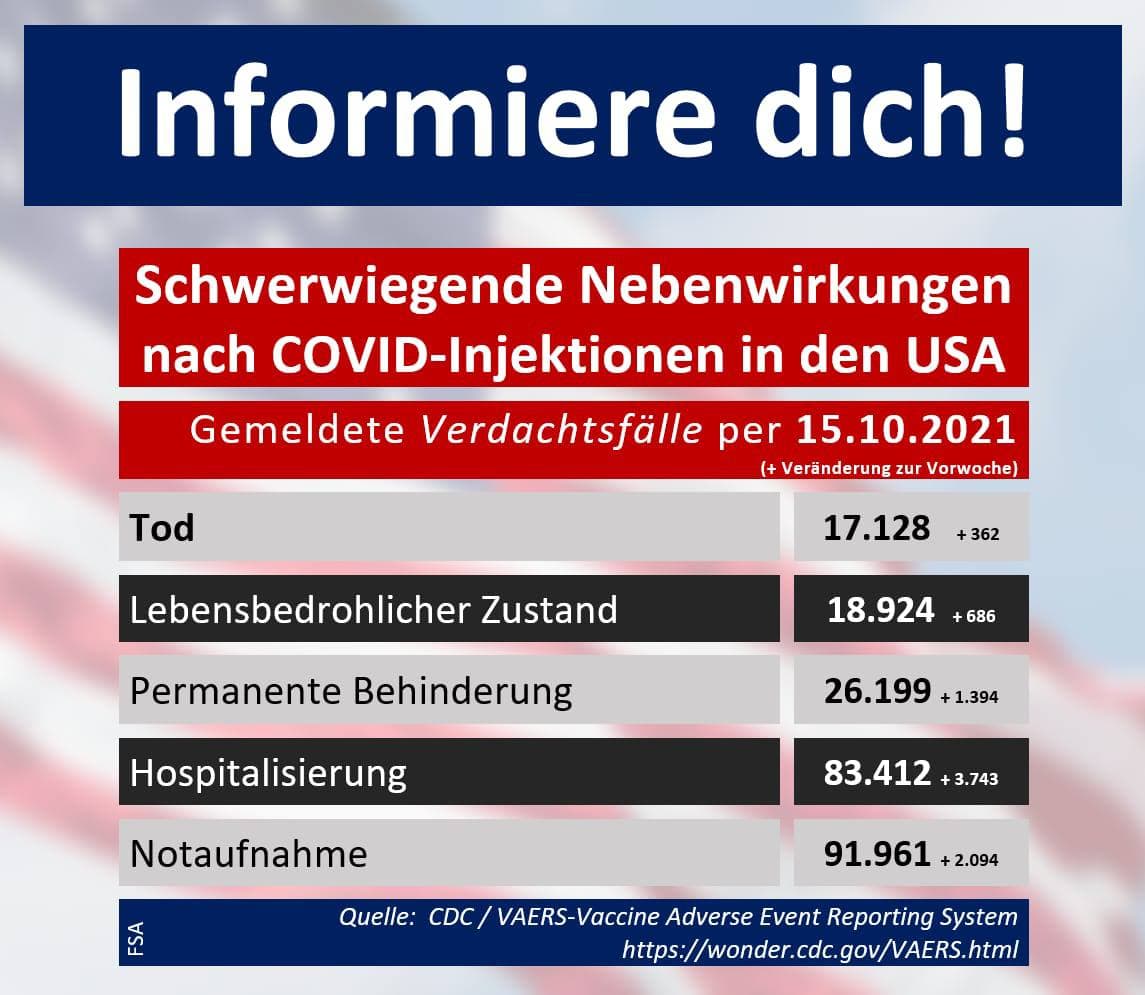 Unexpected side effects in the US as of October 15, 2021. Died 17,128 (342,560), life-threatening condition 18,924 (378,480), permanent disability 26,199 (523,980), hospitalization 83,412 (1,668,240), 911 calls 91,961 (1,839,220). As officially recognized by the American CDC (the equivalent of the German RKI), 1-6% of the cases are included in this statistic. So it can be estimated that these numbers are 20 times higher. The estimated numbers of victims are given in brackets.
We are constantly bombarded with TV advertisements: "Vaccines are safe" – and who can we believe?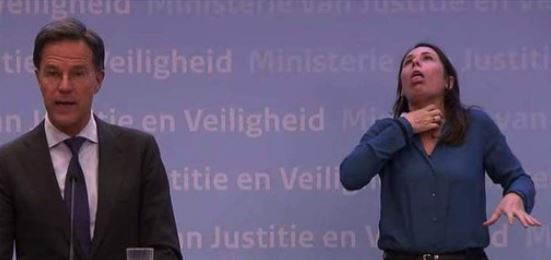 Sign language interpreter translates the Dutch Prime Minister's speech declaring that everything is under control.
Author of the article: Marek Wojcik