Wien 15.5.2022
Das World Economic Forum (WEF) von Klaus Schwab, seit den 1990er Jahren bildet künftige Persönlichkeiten aus Politik, Wirtschaft und Kultur aus, um die Idee der Weltregierung zu verbreiten und umzusetzen.
Die ersten Trainees waren Mitglieder der Gruppe Global Leaders of Tomorow. Zu dieser Gruppe gehörten unter anderem Politiker wie Angela Merkel, Nicolas Sarkozy und Tony Blair. Das war in den Jahren 1993 – 2003. 2004 wurde anstelle der Global Leaders of Tomorrow eine neue Gruppe unter dem Namen Young Global Leaders gegründet.
Die Teilnahme an diesen Trainings bedeutet für die Absolventen nicht automatisch eine fanatische Unterstützung der Ideologie des Globalismus, wie es bei Angela Merkel der Fall ist. Bestes Beispiel ist der 1993 in Davos ausgebildete ungarische Ministerpräsident Viktor Orban.
Für Neugierige hier Links zu den Akten der Absolventen von 1993 bis 2002. Die Akten wurden vom Malone Institute und der Pharos Foundation Media Production erstellt:
1993, 1994, 1995, 1996, 1997, 1998, 1999, 2000, 2001 und 2002.
Die Liste der Young Global Leader-Absolventen der Jahre 2006 – 2012, ebenfalls vom Malone Institute und Pharos Foundation Media Production, kann als Excel-Datei heruntergeladen werden.
Offizielle Liste aller Young Global Leaders-Mitglieder seit 2017, ist verfügbar auf der WEF-Website: https://www.younggloballeaders.org/community.
[15.9.2022] Soeben bin ich auf die aktuelle YGL-Liste sortiert nach Herkunftsland der Teilnehmer des Globalists-Kurses gelangt. Quelle Telegram 15.9.2022 11:05
Obwohl die Mitgliederliste (2017-2022) derzeit 1.230 Personen umfasst, habe ich mich entschieden, die gesamte Liste auf einer Seite in Bandwurmform zu erstellen, damit man leichter findet, wonach man sucht, zum Beispiel Absolventen aus einem bestimmten Land.
Trainingsjahr 2017 beim YGL Club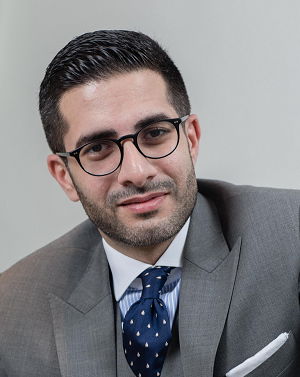 Faisal Abbas
Chefredakteur, Arab News, Saudi-Arabien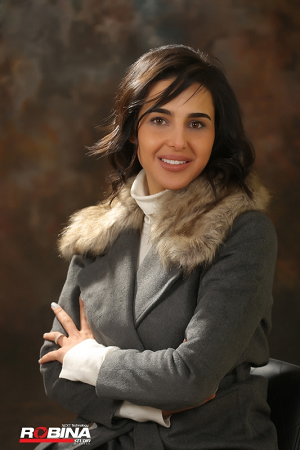 Malak Jehad Al Akiely
Gründer und Chief Executive Officer, Golden Wheat for Grain Trading Ltd, Jordanien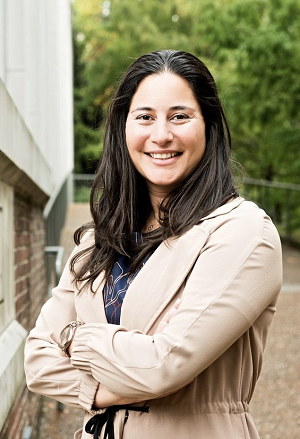 Samar Ali
Präsident und Chief Executive Officer, Millions of Conversations, USA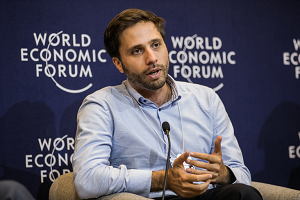 Eyad Alkassar
Chief Executive Officer, Rocket Internet ME, Vereinigte Arabische Emirate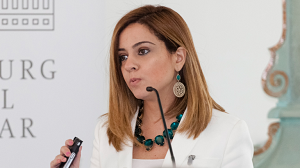 Mona Hammami
Leitender Direktor, Kronprinzenhof von Abu Dhabi, Vereinigte Arabische Emirate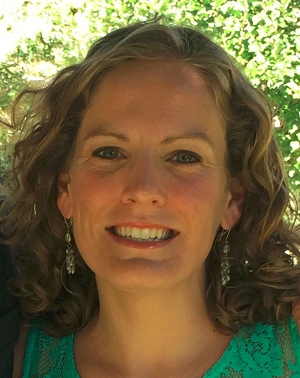 Katie Hill
Global Director, Power and Strategy, Liquid Telecom, Kenia
Juan Pablo Larenas
Geschäftsführer, B Lab, Chile
Emilia Macarie
Chief Financial Officer BBVA Allianz, Allianz, Spanien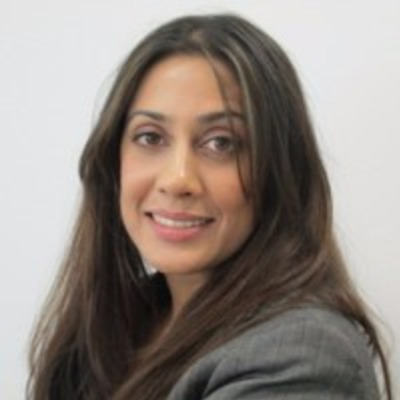 Subha Nagarajan
Geschäftsführer, Global Capital Advisory, GE Energy Financial Services, USA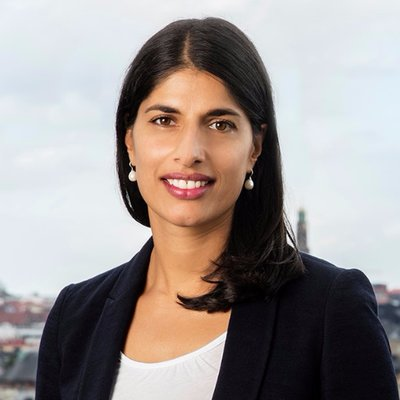 Nina Rawal
Partner und Co-Head of Ventures, Trill Impact Advisory AB, Schweden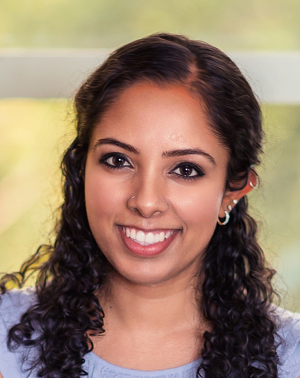 Shruti Shibulal
Chief Executive Officer und Direktor, Tamara Leisure Experiences, Indien
Douglas C K Woo
Chairman und Managing Director, Wheelock and Company Ltd, Volksrepublik China
Trainingsjahr 2018 beim YGL Club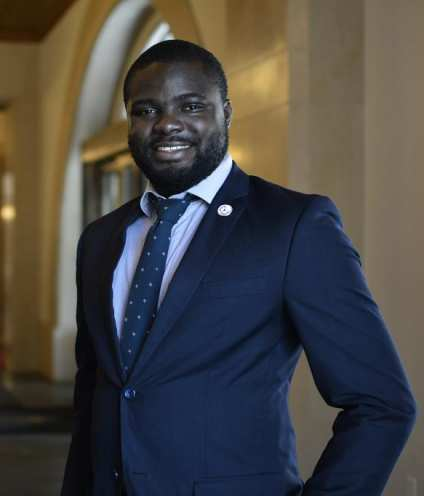 Iyinoluwa Aboyeji
General Partner, Future Africa, Nigeria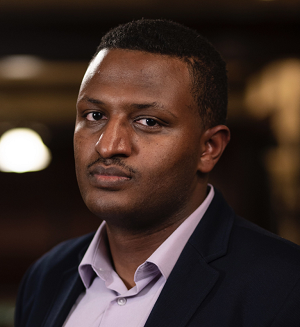 Samuel Alemayehu
Geschäftsführer, Cambridge Industries, USA
Razan Al Mubarak
Präsident der International Union for Conservation of Nature (IUCN), Frankreich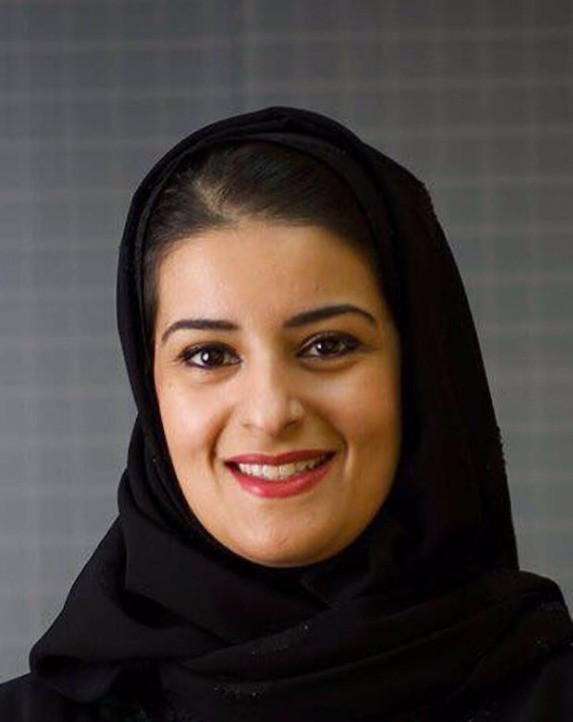 Sarah Al Suhaimi
Vorsitzender des Board of Directors, Saudi Stock Exchange (Tadawul), Saudi-Arabien
Riad Armanious
Chief Executive Officer, Eva Pharma, Ägypten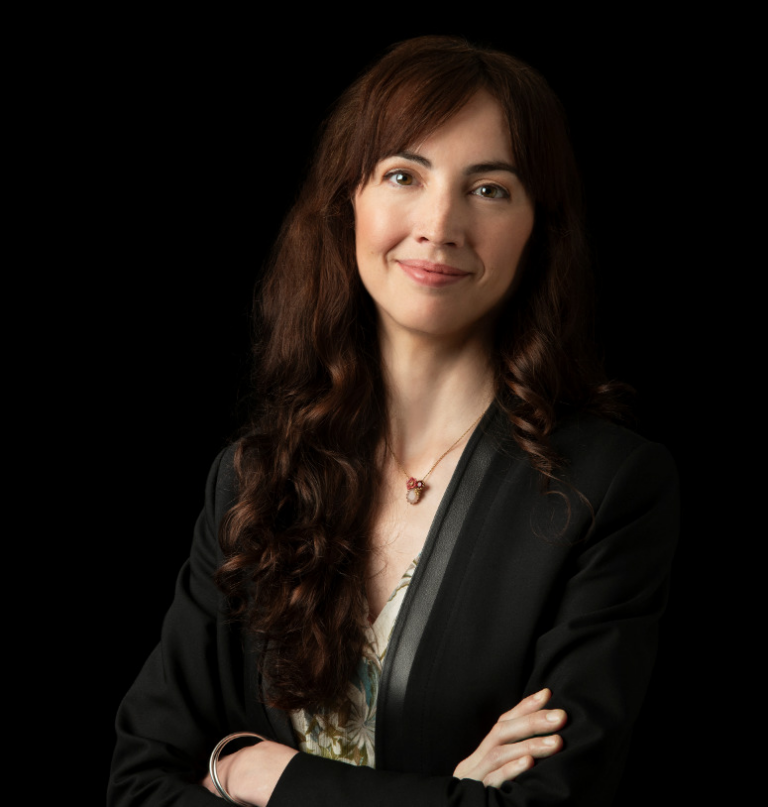 Gwenaelle Avice-Huet
Senior Vice President, Unternehmensstrategie, Schneider Electric, USA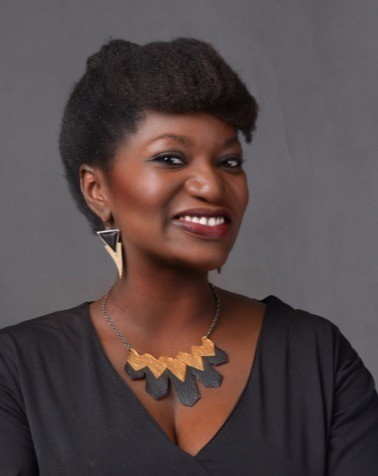 Fatoumata Ba
Gründer und Vorstandsvorsitzender, Janngo Capital, Côte d'Ivoire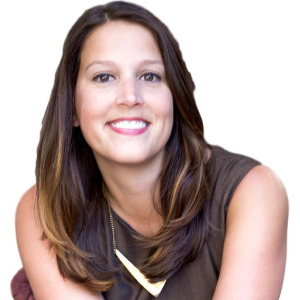 Angela Baker
Chief Sustainability Officer, Qualcomm, USA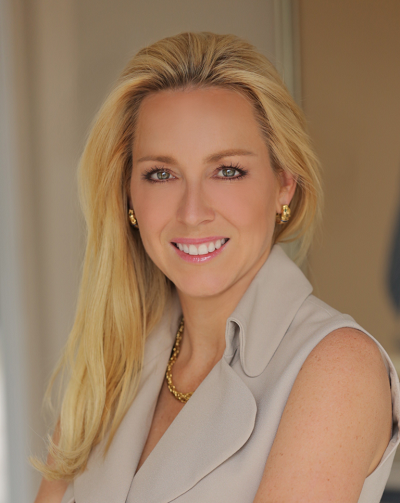 Barbara Ann Bernard
Gründer und Chief Investment Officer, Wincrest Capital Ltd, Bahamas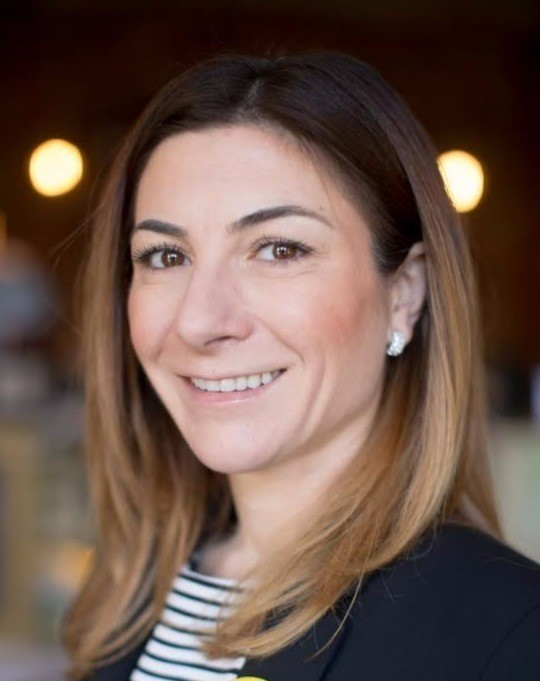 Oana Bizgan-Gayral
Mitglied des Parlaments, Parlament von Rumänien, Rumänien
Kelly Buchanan
Leitender Vizepräsident; Mergers and Acquisitions Integration Executive, Mastercard Europe Service Ltd, Vereinigtes Königreich
Kein Foto
Nami Chung
Director, Asan Nanum Foundation, Republic of Korea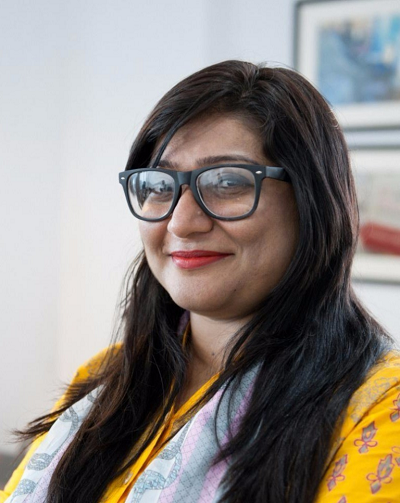 Nighat Dad
Gründer und Geschäftsführer, Digital Rights Foundation, Pakistan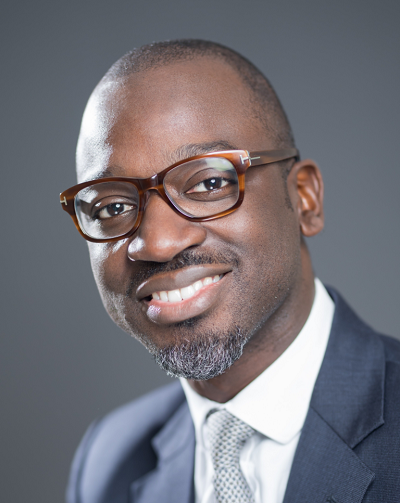 Akim Daouda
Chief Executive Officer, Gabunese Sovereign Wealth Fund (FGIS), Gabun
Miroslava Duma
Chief Executive Officer und Gründer, Future Tech Lab, Vereinigtes Königreich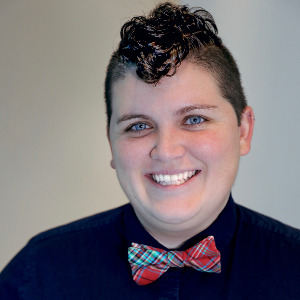 Joy Dunn
Leiter, Betrieb, Commonwealth Fusion Systems, USA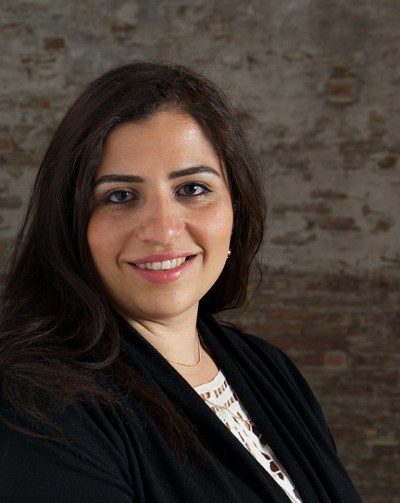 Reem Fadda
Direktor, Kulturstiftung, Ministerium für Kultur und Tourismus Abu Dhabi, Vereinigte Arabische Emirate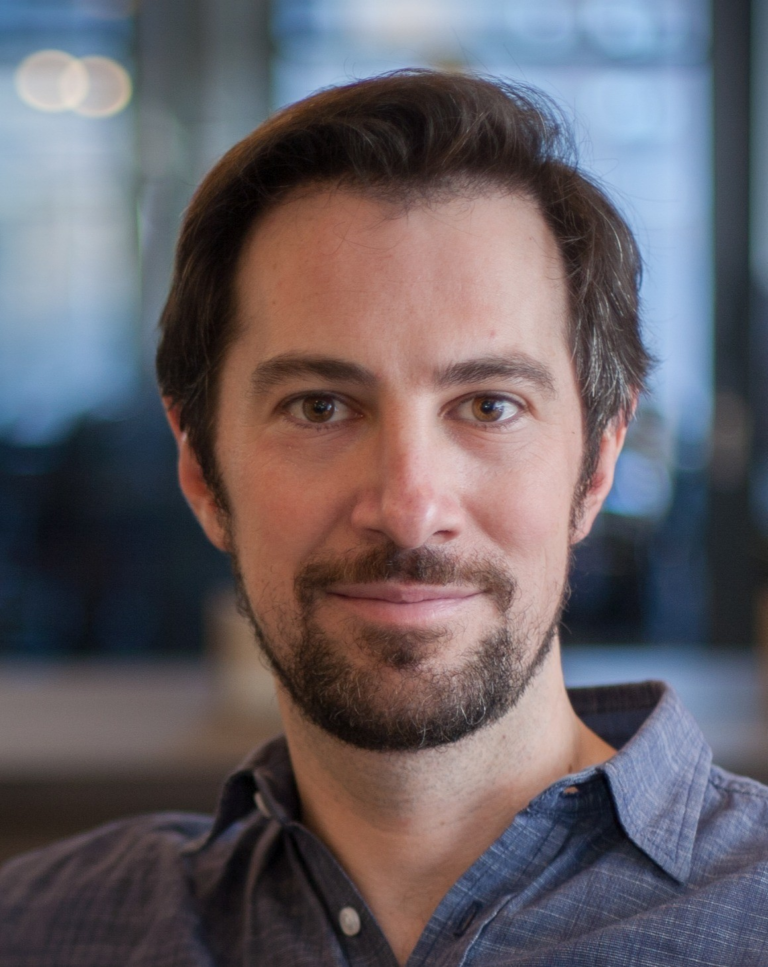 Michael Faye
Chief Executive Officer, GiveDirectly, USA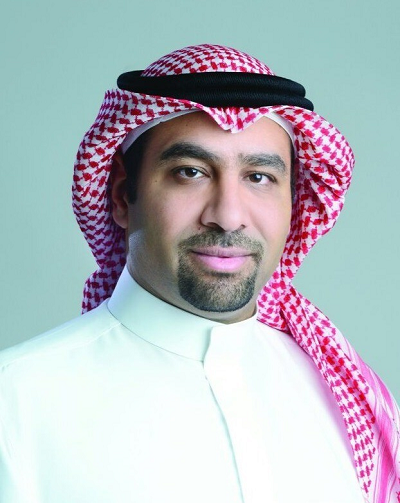 Rayan Fayez
Managing Director und Chief Executive Officer, Banque Saudi Fransi (BSF), Saudi-Arabien
Mathieu Flamini
Gründer, GFBiochemicals S.p.A, Vereinigtes Königreich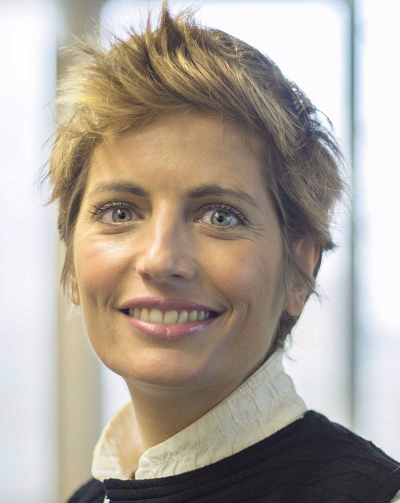 Gloria Fluxa Thienemann
Vizepräsident und Chief Sustainability Officer, Iberostar Group, Spanien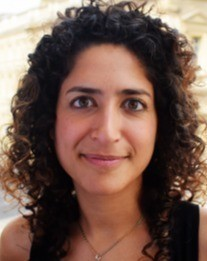 Maya Foa
Direktor, Reprieve, Vereinigtes Königreich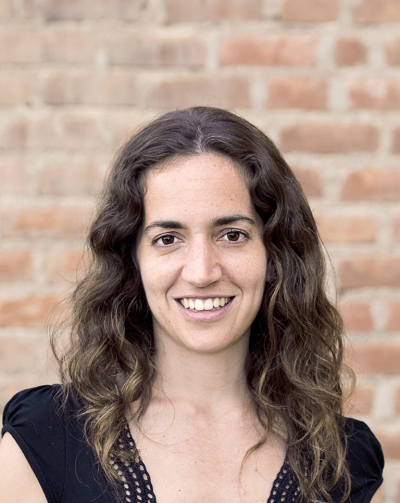 Kerstin Forsberg
Gründer und Direktor, Planeta Océano, Peru
Sanni Grahn-Laasonen
Mitglied des Parlaments, Parlament von Finnland (Eduskunta), Finnland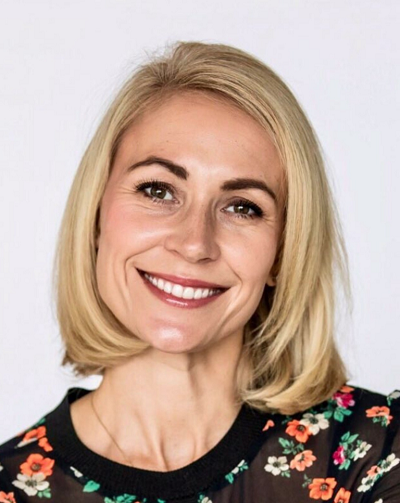 Camilla Hagen Sørli
Vorstandsmitglied, Canica, Norwegen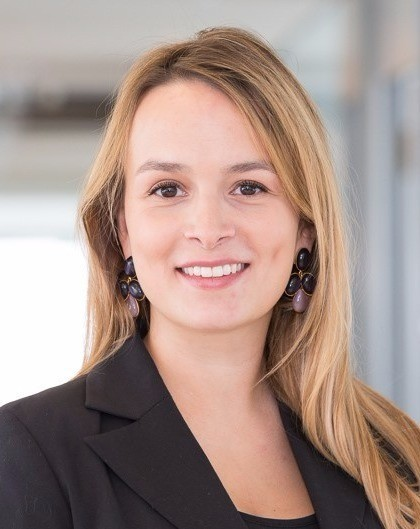 Solveigh Hieronimus
Seniorpartner, McKinsey & Company, Deutschland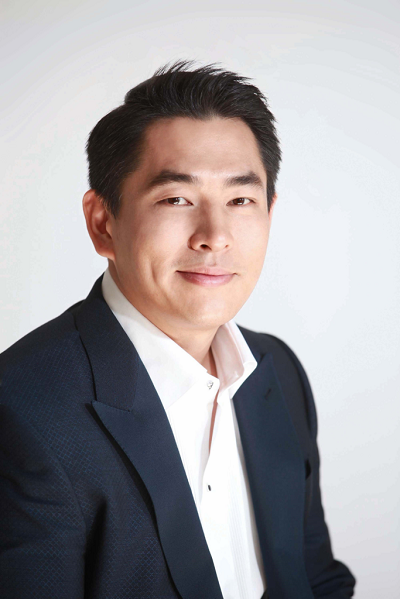 Kent Ho
Gründer und Komplementär, S28 Capital, Sonderverwaltungszone Hongkong, China

Ho Ren Hua
Chief Executive Officer, Thai Wah Public Company Limited, Thailand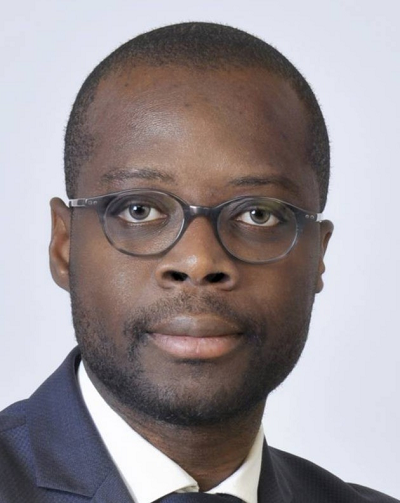 Khaled Igué
Gründer und Präsident, Club 2030 Afrique, Frankreich
Ipek Ilicak Kayaalp
Vorsitzender, Ronesans Holding, Türkei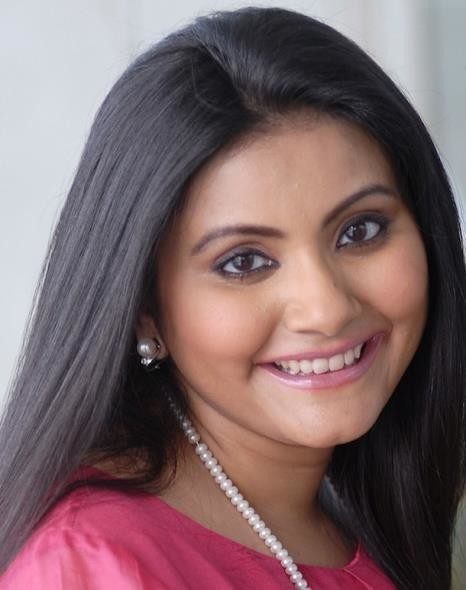 Bhairavi Jani
Executive Director, SCA-Unternehmensgruppe, Indien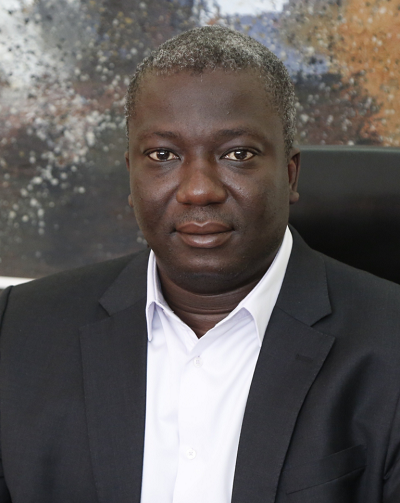 Sébastien Kadio-Morokro
Chief Executive Officer, Petro Ivoire S.A., Elfenbeinküste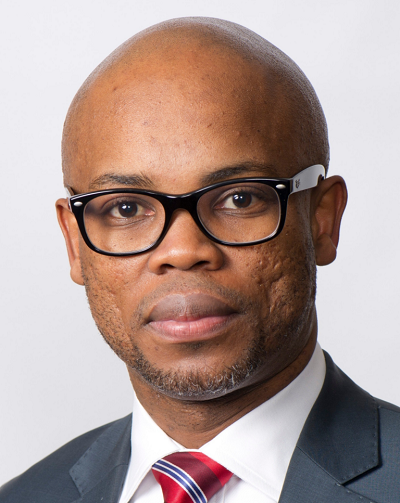 Unathi Kamlana
Commissioner, Financial Sector Conduct Authority, Südafrika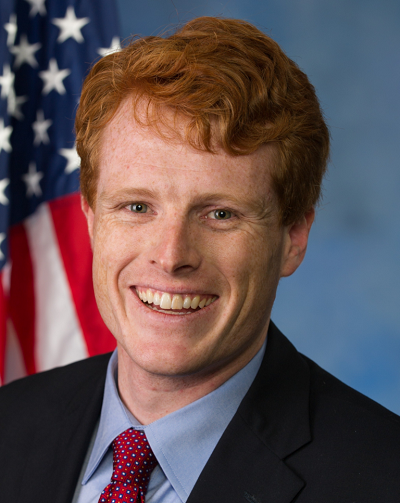 Joseph P. Kennedy III
Reem Khouri
Gründer und Partner, Kaamen, Jordanien
Elaine Kim
Mitbegründer, Trehaus, Singapur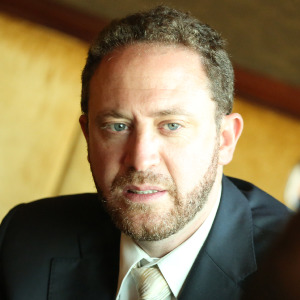 Sebastián Kind
Chief Executive Officer und Chairman, Green Map, Belgien
Christian Kroll
Professor für Nachhaltigkeit, IU International University of Applied Sciences, Deutschland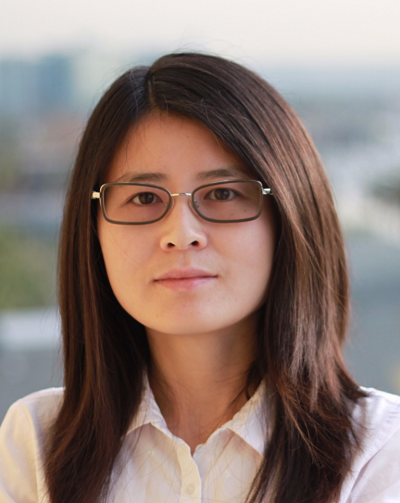 Li Jia
Ausserordentlicher Professor, Stanford University School of Medicine, USA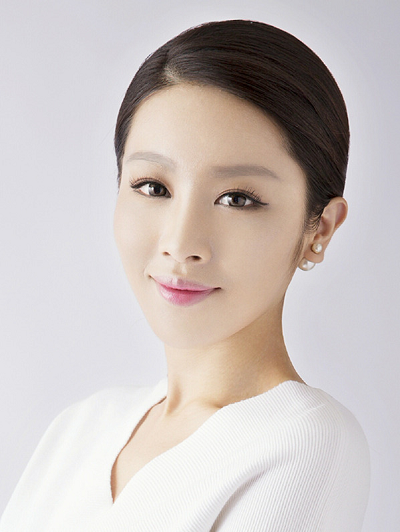 Li Sixuan
Freiberufler, Volksrepublik China
Liu Xiao
Chief Partner, Beijing Vanke, Volksrepublik China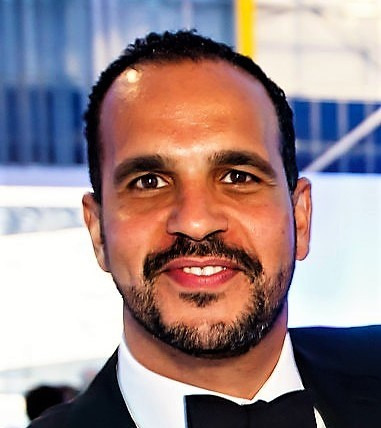 Tamer Makary
Gründer, Ethica Partners, USA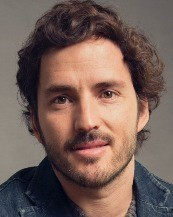 Alejandro Malgor
Mitbegründer und Chief Executive Officer, Xinca, Argentinien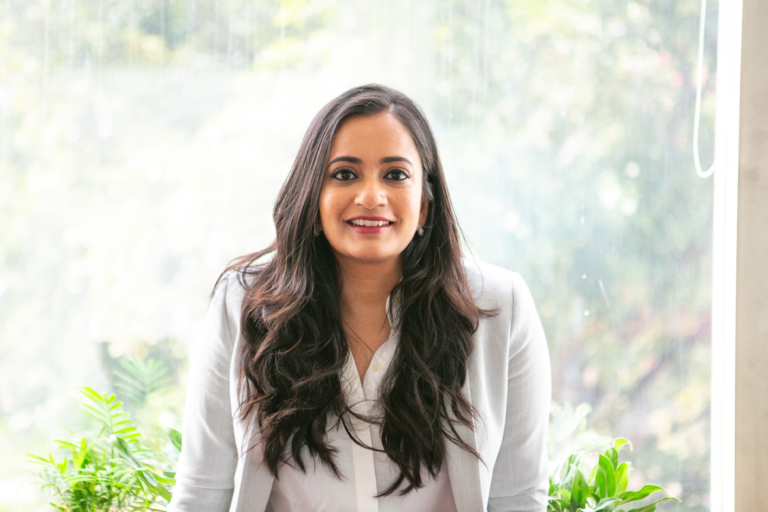 Rhea Mazumdar Singhal
Chief Executive Officer, Ecoware Solutions Private Limited, Indien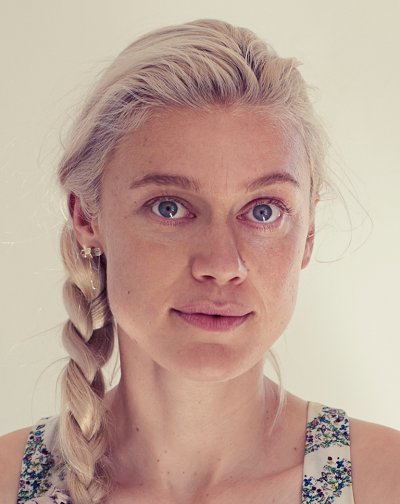 Lucy McRae
Science-Fiction-Künstlerin, Körperarchitektin, Filmemacherin, Lucy McRae, Australien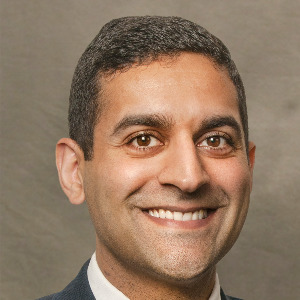 Nadeem Meghji
Leitender Geschäftsführer, Blackstone Group, USA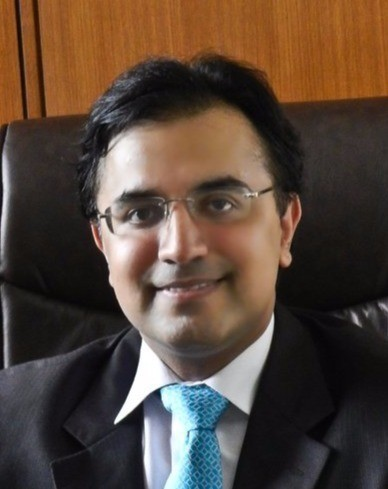 Gaurav Mehta
Gründer und Chief Executive Officer, Dharma Life, Indien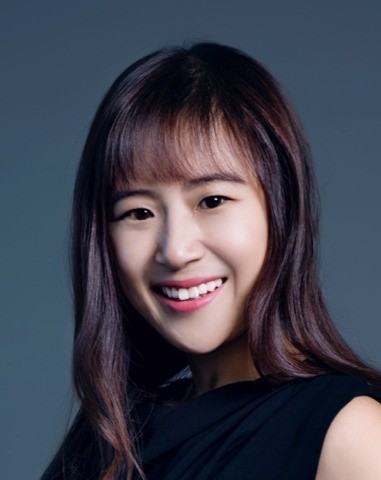 Wenjuan Mi
Gründer und Chief Executive Officer, VIPKID, Volksrepublik China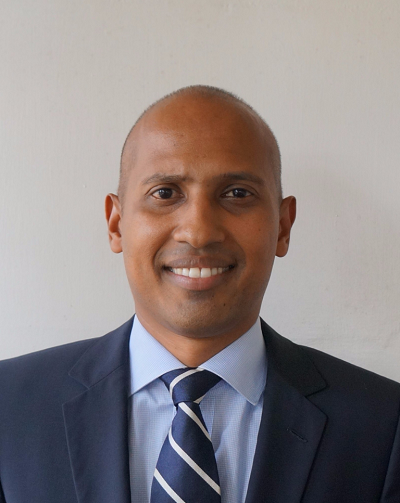 Kapil Mohabir
Gründungsgeschäftsführer, Plympton Farms, Guyana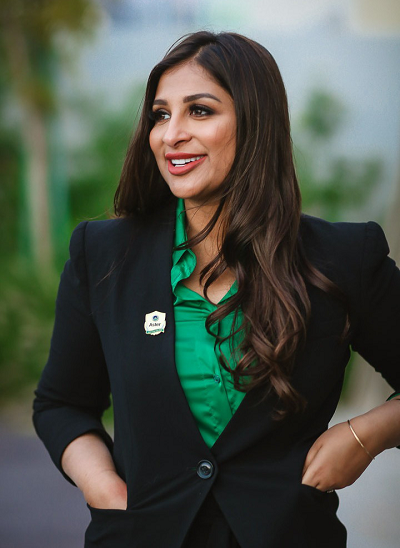 Alisha Moopen
Stellvertretender Geschäftsführer, Aster DM Healthcare, Vereinigte Arabische Emirate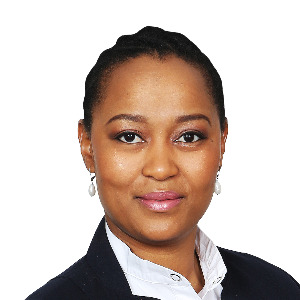 Karabo Morule
Gründer, Capital Art, Südafrika
Kaila Murnain
General SeGeneralsekretär, New South Wales Branch, Australian Labour Party, Australien
Armstrong Pame
Administrator, Regierung von Manipur, Indien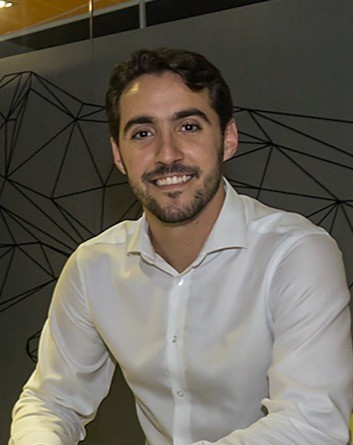 Juan Jose Pocaterra
Mitbegründer und Chief Executive Officer, ViKua, Venezuela
Anushka Ratnayake
Gründer und Chief Executive Officer, myAgro, USA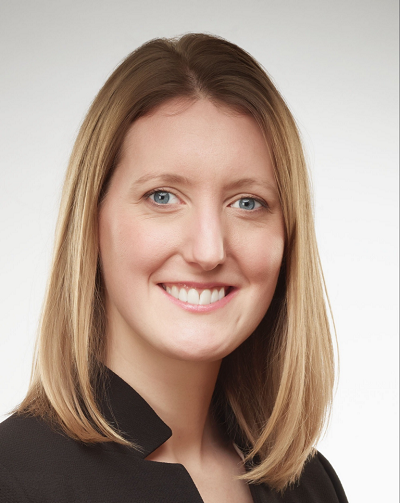 Catherine Raw
CHIEF OPERATING OFFICER, NORDAMERIKA, Barrick Gold Corporation, Kanada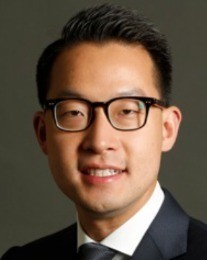 John Riady
Chief Executive Officer, PT Lippo Karawaci Tbk, Indonesien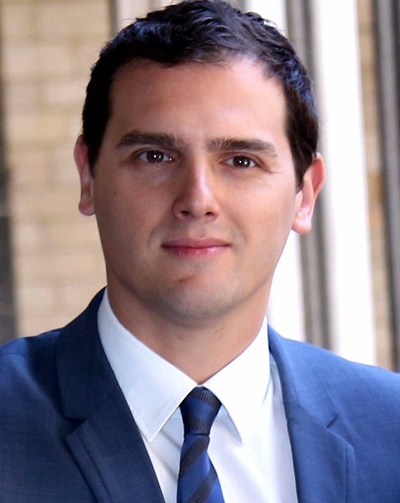 Albert Rivera Díaz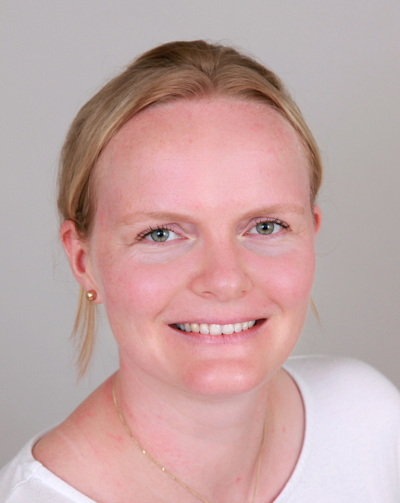 Susannah Rodgers
Technischer Berater, Inklusion von Menschen mit Behinderungen, Wirtschaftsförderung, Außen- und Commonwealth-Amt des Vereinigten Königreichs, Vereinigtes Königreich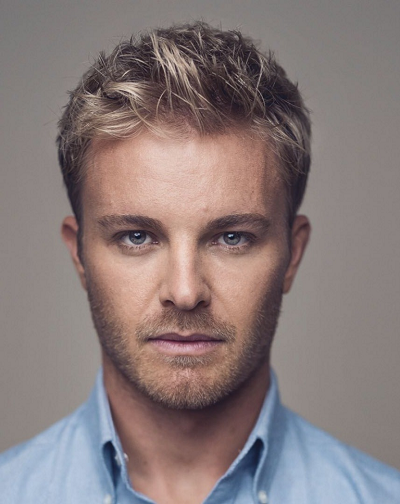 Nico Rosberg
Greentech-Unternehmer und F1-Weltmeister 2016, Monaco
Lily Sarafan
Mitbegründer und Chief Executive Officer, Home Care Assistance, USA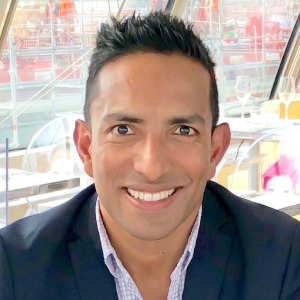 Arvind Satyam
Chief Commercial Officer, Pano AI, USA
Marlène Schiappa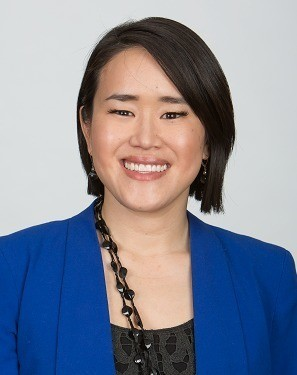 Fern Shaw
Präsident, Bezirk Südkalifornien, UPS, USA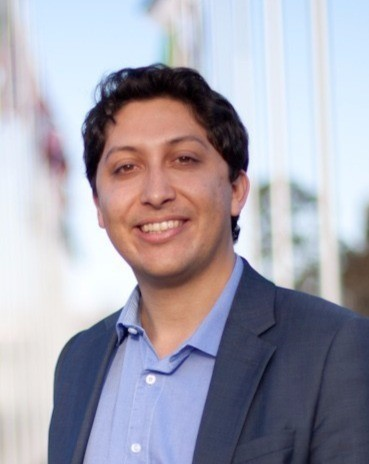 Simon Sheikh
Geschäftsführer, Future Super, Australien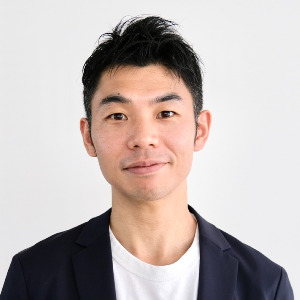 Taejun Shin
Gründer, stellvertretender Direktor und Chief Executive Officer, Gojo & Company Inc., Japan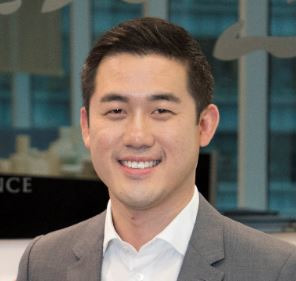 David Sin
Mitbegründer, Group President und Deputy Chairman, Fullerton Health, Singapur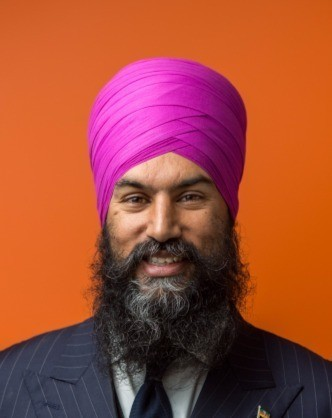 Jagmeet Singh
Vorsitzender, Canada's New Democrats, New Democratic Party of Canada, Kanada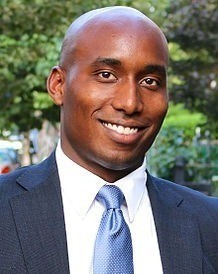 Edward Smith
Partner, DLA Piper LLP, USA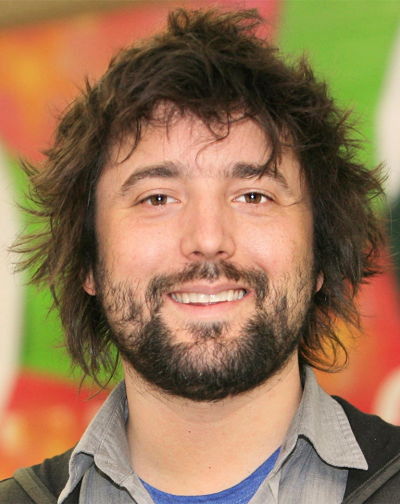 Tom Szaky
Gründer und Chief Executive Officer, TerraCycle, USA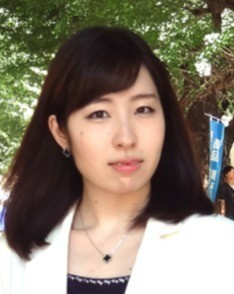 Shoko Takahashi
Repräsentativer Direktor, Genequest Inc., Japan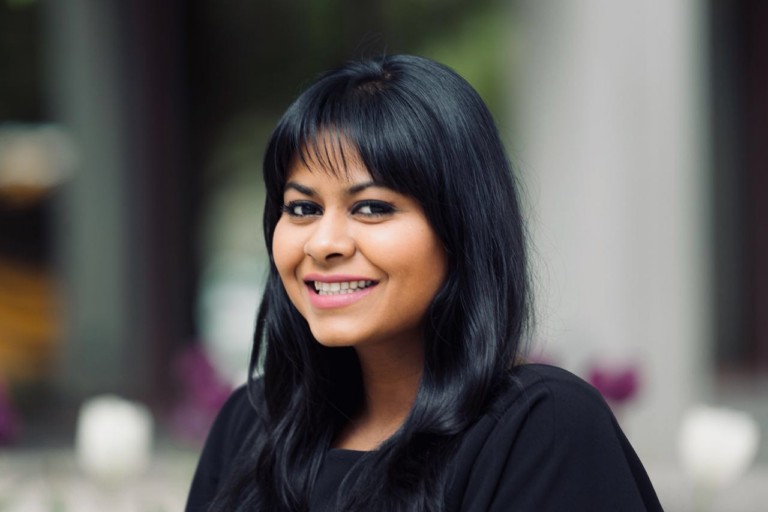 Kanika Tekriwal
Gründer und Chief Executive Officer, JetSetGo Aviation Services Pvt Ltd, Indien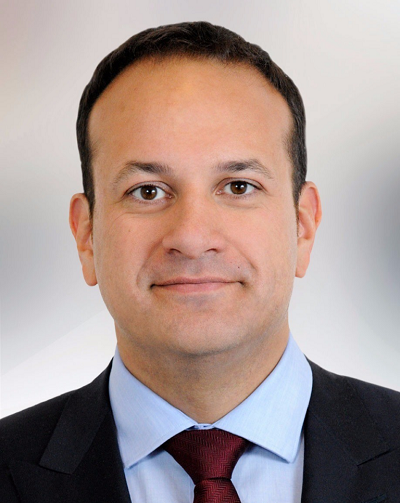 Leo Varadkar
Minister für Unternehmen, Handel und Beschäftigung, Leiter der Fine Gael, Ministerium für Unternehmen, Handel und Beschäftigung von Irland, Irland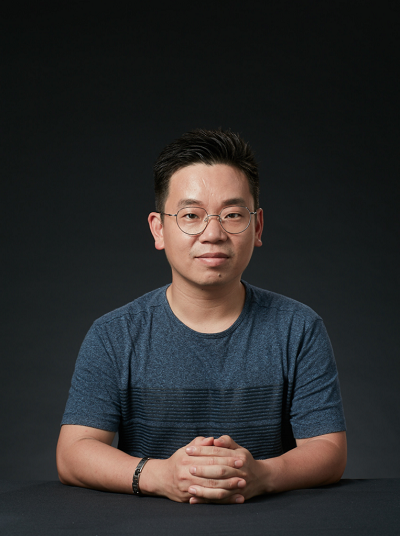 Harry (Huai) Wang
Chief Executive Officer und Gründer, Linear Capital, Volksrepublik China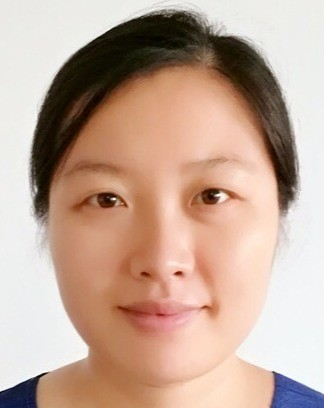 Wang Wen
Ernährungswissenschaftler, Nestlé R&D Centre Singapore, Singapur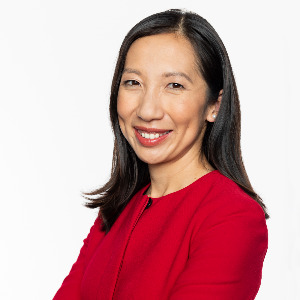 Leana Wen
Professor für Gesundheitspolitik und -management, George Washington University, USA
Hannah Yeoh
Mitglied des Parlaments, Segambut, Ministerium für Frauen, Familie und Gemeinschaftsentwicklung von Malaysia, Malaysia
Carol Yu Ying
Produzent und Moderator, Phoenix Satellite Television Co. Ltd, Volksrepublik China
Zhang Lu
Gründungs- und geschäftsführender Gesellschafter, Fusion Fund, USA
Trainingsjahr 2019 beim YGL Club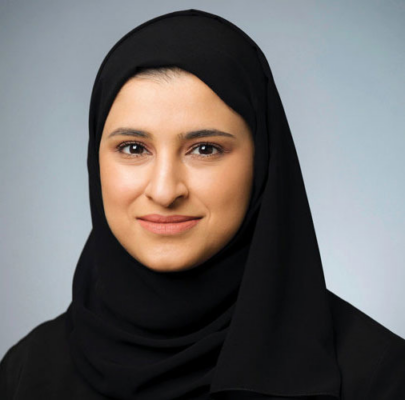 Sarah Al Amiri
Staatsminister für Spitzentechnologie, Ministerium für Industrie und Spitzentechnologie der Vereinigten Arabischen Emirate, Vereinigte Arabische Emirate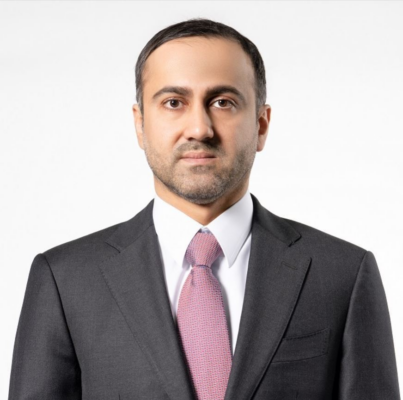 Ahmed Ali Al-Hammadi
Chief Investment Officer, Europa, Russland und Türkei, Qatar Investment Authority, Katar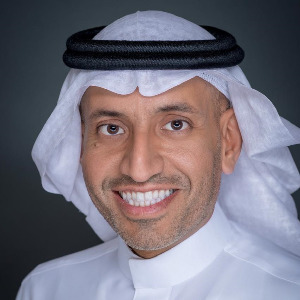 Ibrahim AlMojel
Chief Executive Officer, Saudi Industrial Development Fund, Saudi-Arabien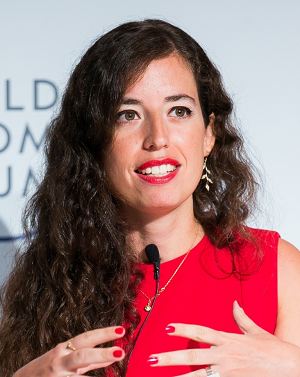 Victoria Alonsoperez
Gründer und Chief Executive Officer, Chipsafer, Uruguay
Carlos Alvarado Quesada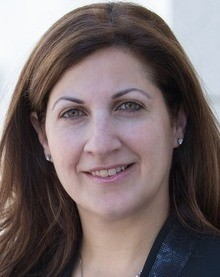 Rima Assi
Geschäftsführender Gesellschafter, Abu Dhabi; Senior Partner, McKinsey & Company LME Limited, Vereinigte Arabische Emirate
Nick Ayers
Geschäftsführender Gesellschafter, Ayers Neugebauer & Co., USA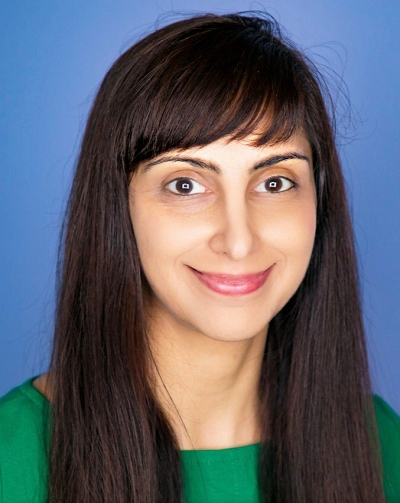 Priyanka Bakaya
Director, BuySellSignals, USA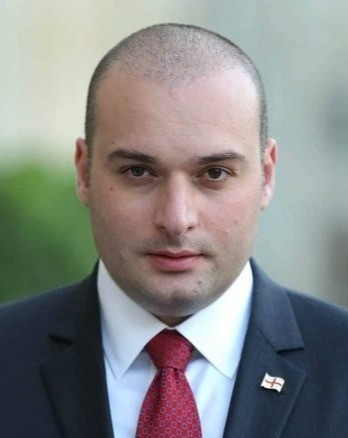 Mamuka Bakhtadze
Premierminister von Georgia (2018 – 2019), Amt des Premierministers von Georgia, Georgia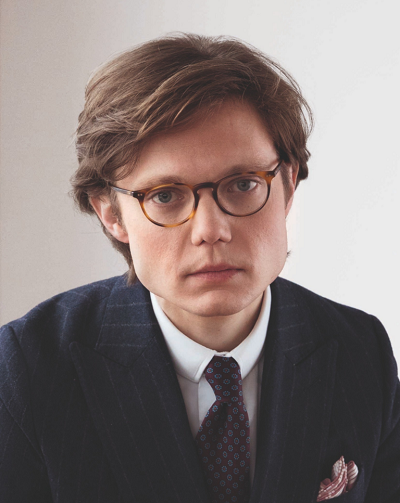 Jean-Jacques Barbéris
Mitglied des Exekutivkomitees; Co-Leiter, Betreuung institutioneller Kunden, Amundi Asset Management, Frankreich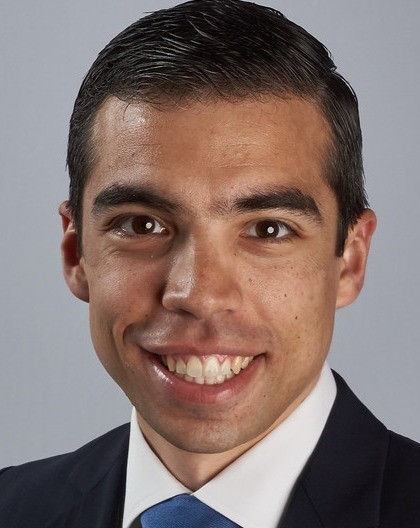 Pablo Alberto Barrera Lopez
Executive Vice President, Strategie und Kommunikation, Yara International, Norwegen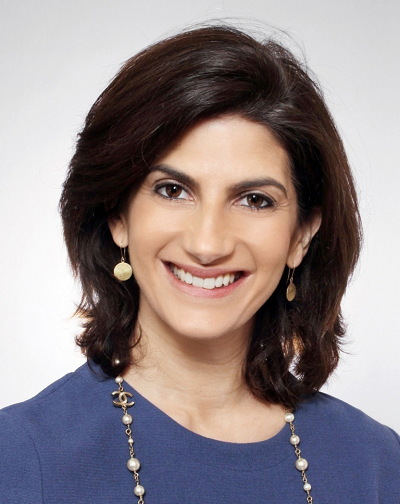 Diane Binder
Gründungspartner, Regenopolis, Frankreich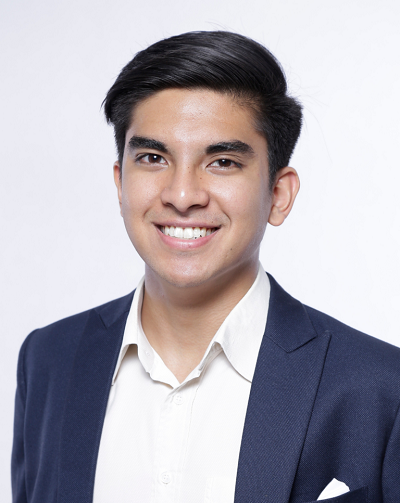 Syed Saddiq bin Syed Abdul Rahman
Mitglied des Parlaments, Parlament von Malaysia, Malaysia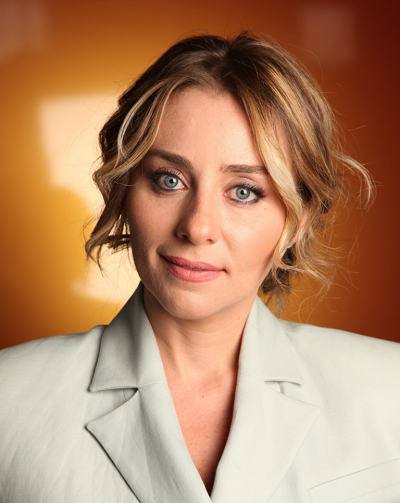 Ketevan Bochorishvili
Geschäftsführender Gesellschafter, Business Georgia, Georgia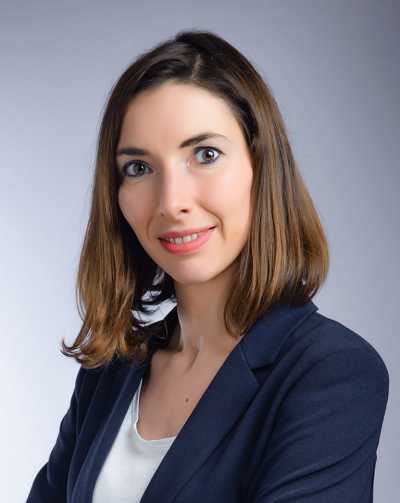 Julie Bonamy
CEO, Indonesien, Malaysia und Singapur, Saint-Gobain (Singapore) Pte. Ltd., Singapur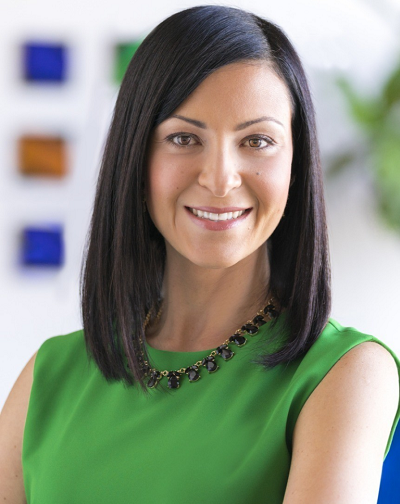 Ruba Borno
Global Channel Chief, Amazon Web Services, USA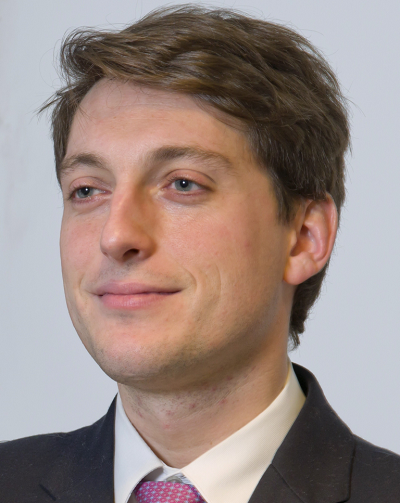 Geoffrey Bouquot
Group Vice-President, Unternehmensstrategie und Außenbeziehungen, Valeo, Frankreich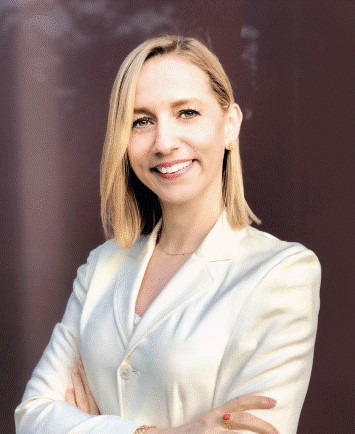 Agnes Budzyn
Mitbegründer und geschäftsführender Gesellschafter, SFI, USA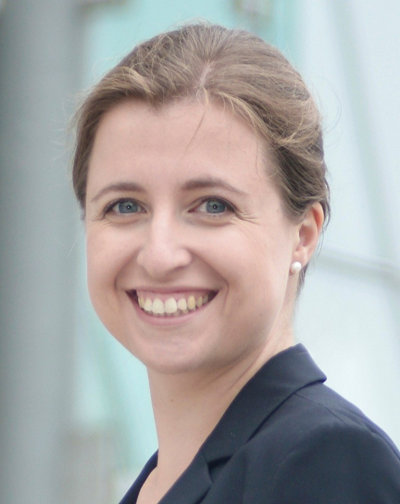 Jessica Burgner-Kahrs
Außerordentlicher Professor, University of Toronto, Mississauga, Kanada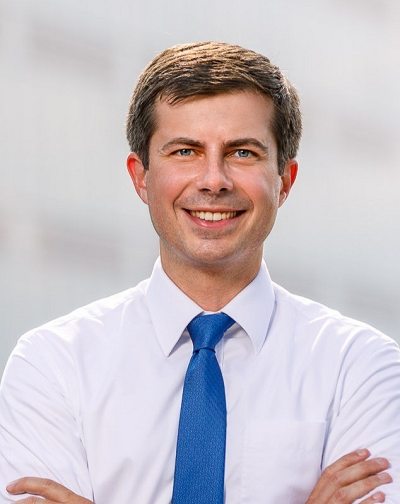 Pete Buttigieg
Verkehrsminister, US-Verkehrsministerium, USA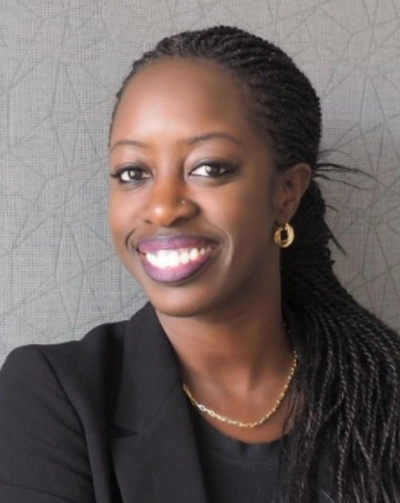 Kamissa Camara
Direktor für Außenbeziehungen und Afrikapolitik, Tony Blair Institute, Vereinigtes Königreich
Chang Seung-Joon
Chief Executive Officer, Maekyung Media Group, Republik Korea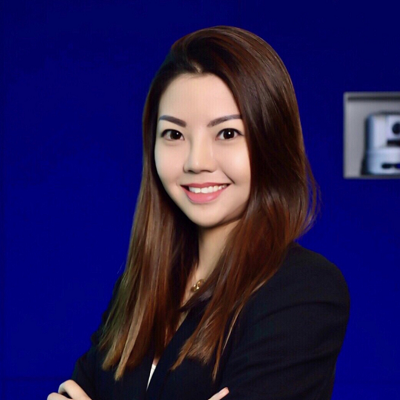 Serene Chen Huijing
Geschäftsführer, Deutsche Bank, Singapur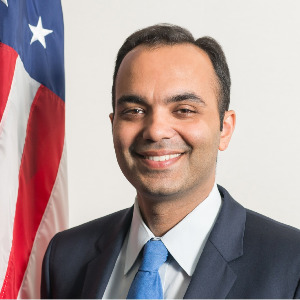 Rohit Chopra
Direktor, Verbraucherschutzbüro, USA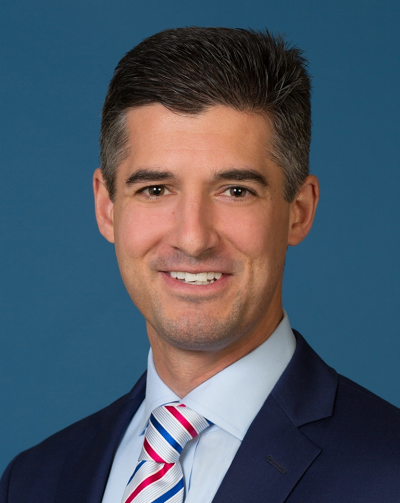 David Chubak
Leiter, Global Retail Bank and Consumer Lending, Citibank NA, USA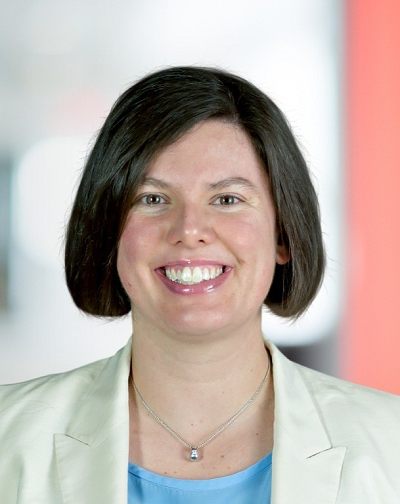 Lucy d'Arville
Partner, Bain International Inc., Australien
Eric Dayton
Mitbegründer und CEO, Askov Finlayson, USA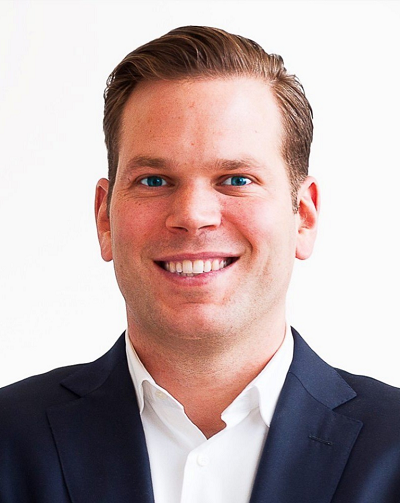 Daniel de Boer
Chief Executive Officer, ProQR Therapeutics N.V., Niederlande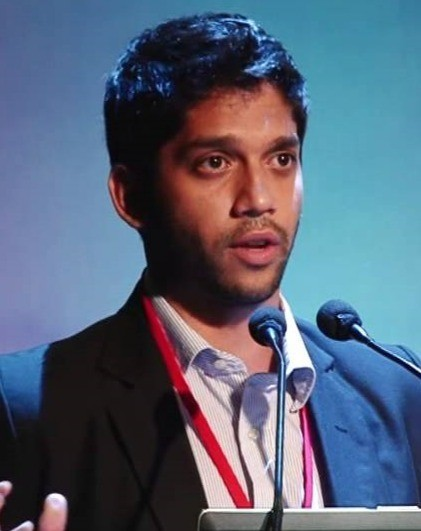 Deshal De Mel
Wirtschaftsberater des Finanzministers, Finanzministerium Sri Lanka, Sri Lanka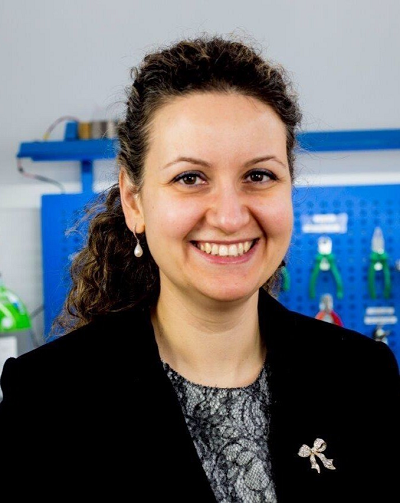 M. Bilge Demirkoz
Professor, Fakultät für Physik, Technische Universität des Mittleren Ostens, Türkei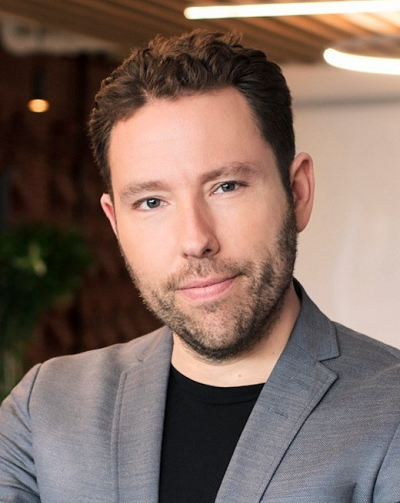 Jean-François Gagné
VP AI, Canada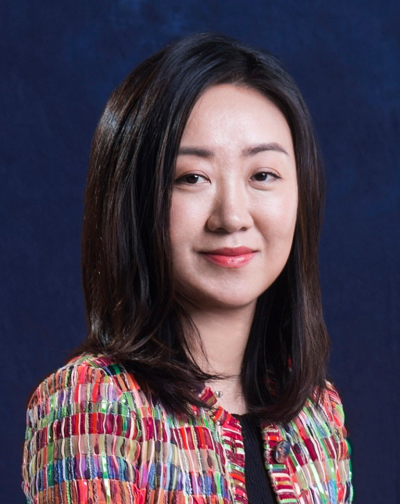 Chao (Amy) Gao
Gründer, Shanghai May Foundation, Volksrepublik China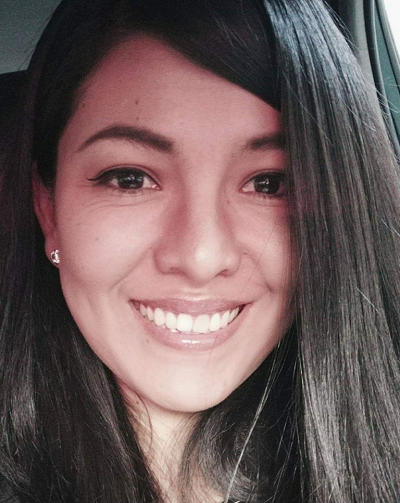 Angela Daniella Garcia Moreno
Gründer und Chief Executive Officer, Elemental School, Bolivien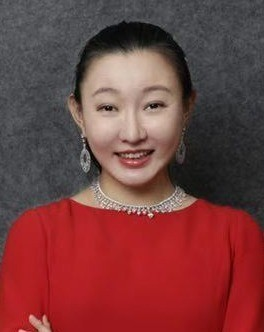 Gong Yingying
Chief ExecutiChief Executive Officer, Vorsitzende und Gründerin, Yidu Tech, Volksrepublik China
Fernando Grostein Andrade
Filmemacher, USA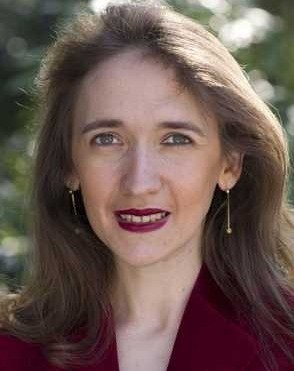 Anne-Sophie Grouchka
Mitglied der Geschäftsleitung, Frankreich; Chief Customer Officer, Allianz, Frankreich
Matthew Guilford
Mitbegründer und Chief Executive Officer, Common Health, Malaysia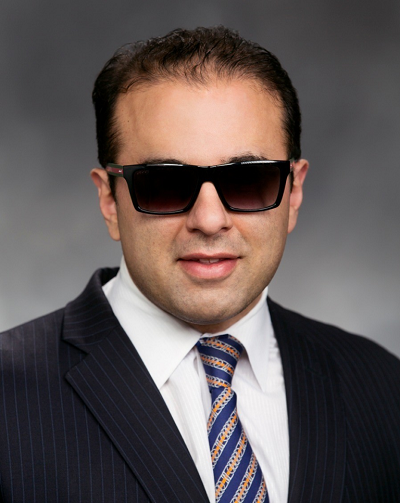 Cyrus Habib
Priester, Gesellschaft Jesu (Jesuiten), USA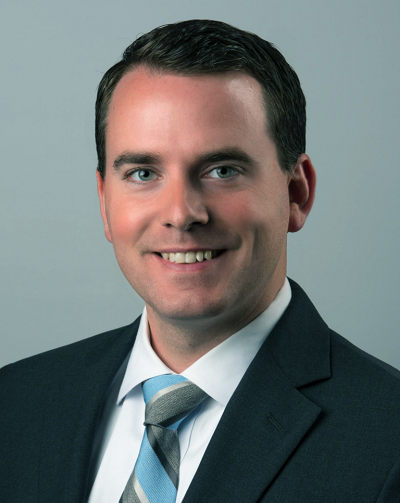 Nathaniel Harding
Geschäftsführender Gesellschafter, Cortado Ventures, USA
Cal Henderson
Mitbegründer und Chief Technology Officer, Slack, USA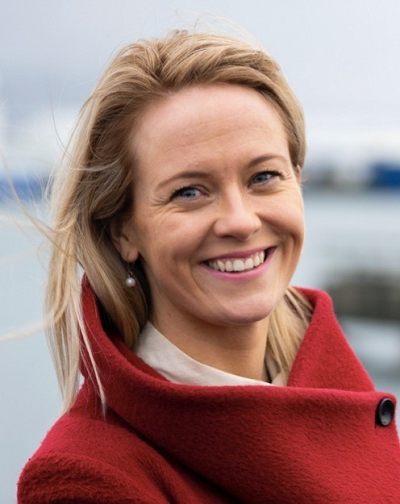 Halla Hrund Logadottir
Mitbegründer der Arctic Initiative, Harvard Kennedy School of Government, USA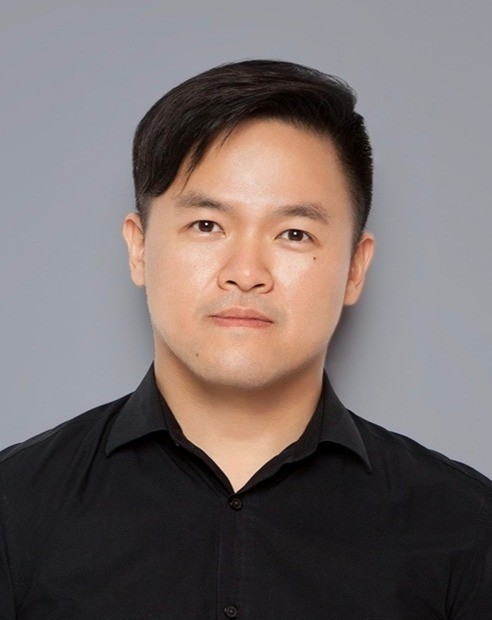 Huang Dinglong
Mitbegründer und Chief Executive Officer, Malong Technologies, Volksrepublik China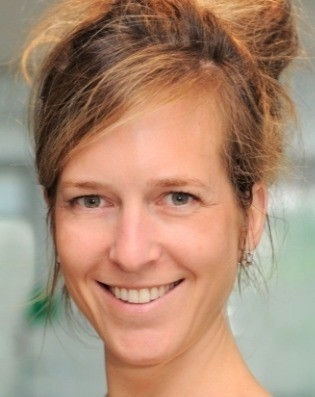 Lisa Ivers
Partner und Geschäftsführer, Boston Consulting Group (BCG), USA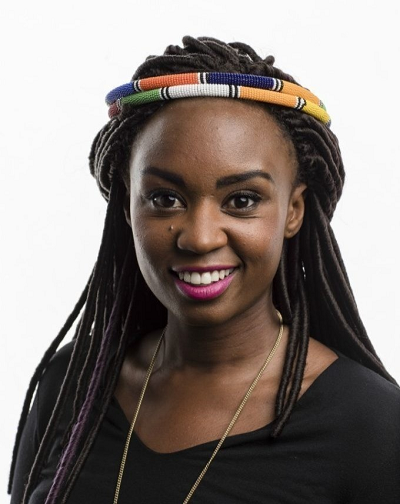 Wanuri Kahiu
Filmemacher, AFROBUBBLEGUM, Kenia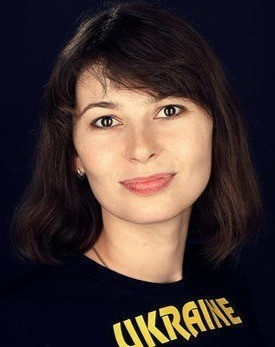 Daria Kaleniuk
Anti-Korruptions-Aktionszentrum, Ukraine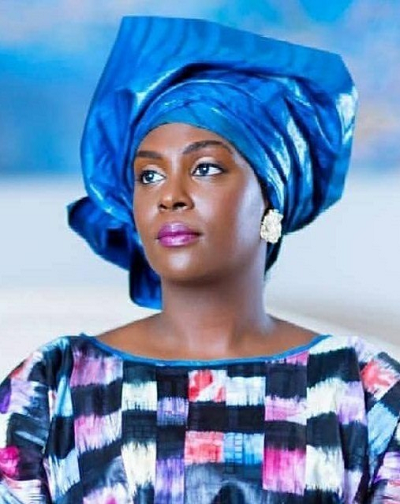 Aminata Kane Ndiaye
Leitender Berater, Amadou Mahtar Mbow Foundation, Senegal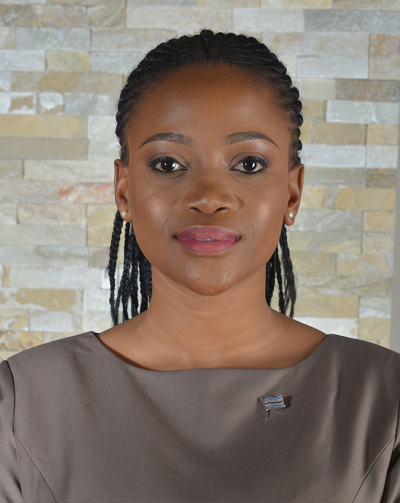 Bogolo Joy Kenewendo
Mitglied des Parlaments, der Nationalversammlung der Republik Botswana, Botswana
Nora Khaldi
Gründer und Chief Science Officer, Nuritas, Irland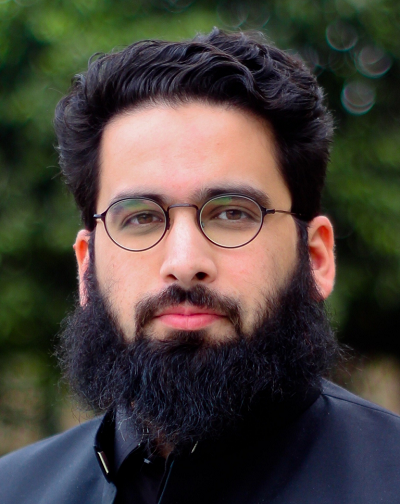 Faisal Khan
Mitbegründer und Chief Executive Officer, Peshawar 2.0, Pakistan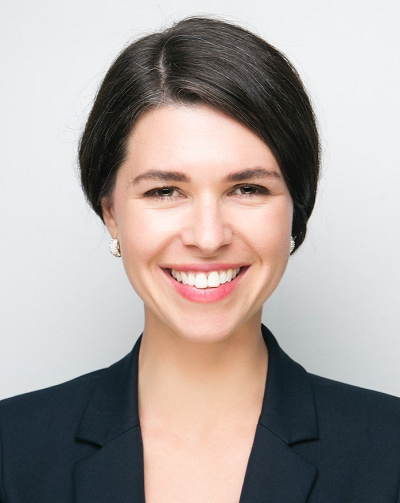 Emily Kirsch
Gründer und Managing Partner, Powerhouse Ventures, USA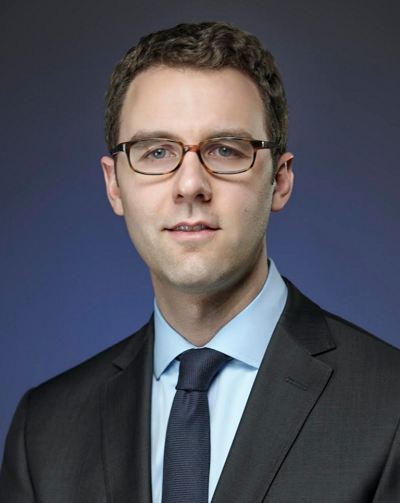 Joseph Konzelmann
Partner; Global Head, Client and Capital Formation Group, TPG, USA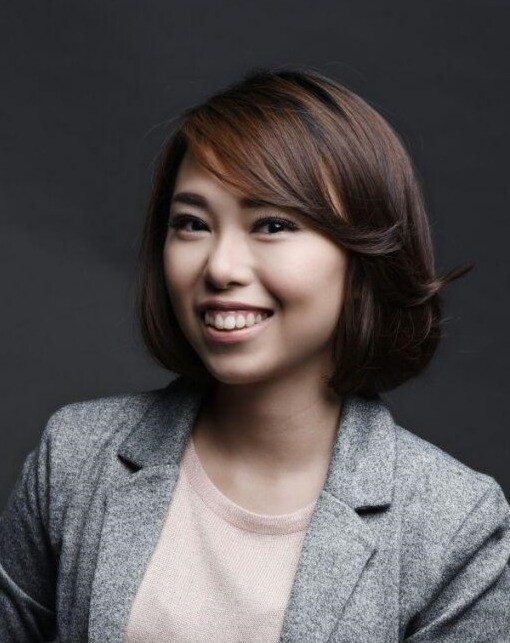 Stefanie Kurniadi
Gründer und Chief Operating Officer, FOODIZZ.ID, Indonesien
Farhan Latif
Präsident, El-Hibri Foundation, USA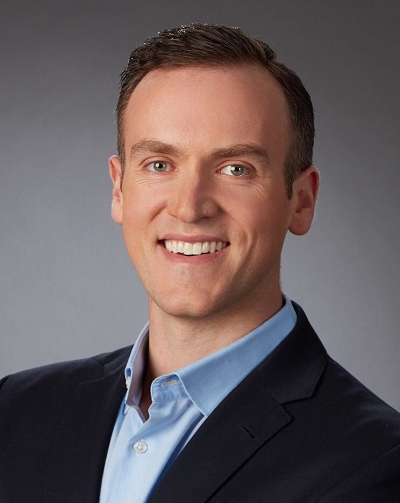 Sam Lee
Gründer und Chief Executive Officer, IndeCollective, USA
Guillaume Lefevre
Managing Director, New Ventures and Business Development, Zurich Insurance Group, Schweiz
Gary Liu
Chief Executive Officer, South China Morning Post, Sonderverwaltungszone Hongkong, China
Liu Qian
Geschäftsführer, The Economist Group, China, Volksrepublik China
Lokesh Nara
Mitglied des Legislativrates von Andhra Pradesh, Indien
Poonam Mahajan
Mitglied des Parlaments für Lok Sabha aus Mumbai North Central, Maharashtra, Parlament von Indien, Indien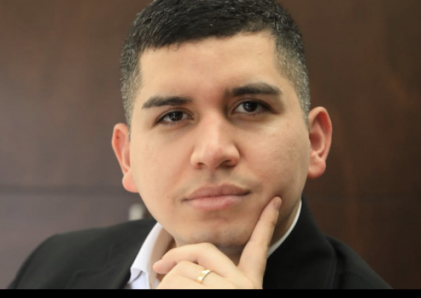 Jonathan Malagon
Minister für Wohnungsbau, Städte und Territorien, Ministerium für Wohnungsbau, Städte und Territorien von Kolumbien, Kolumbien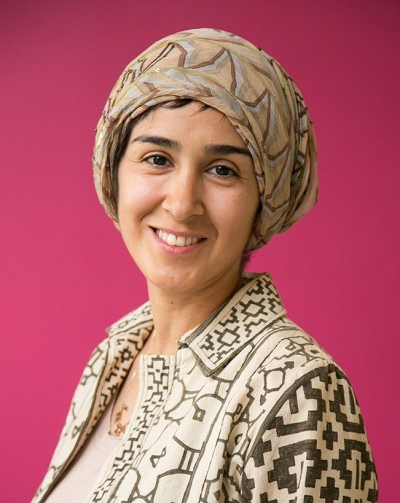 Nadia Maqbool
Gründungspartner, 23 Degrees North, Oman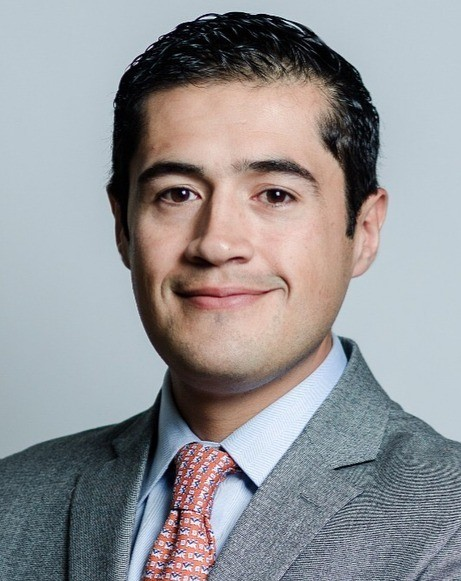 Richard Martinez
Vizepräsident für Länder, Interamerikanische Entwicklungsbank, USA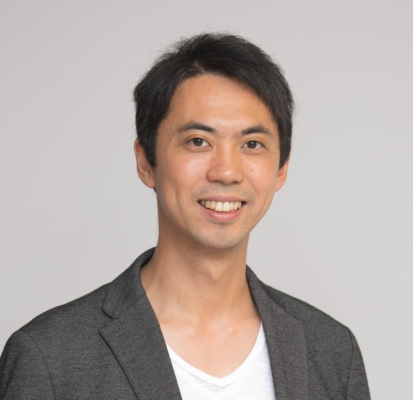 Yasukane Matsumoto
Chief Executive Officer und Gründer, Raksul Co., Ltd, Japan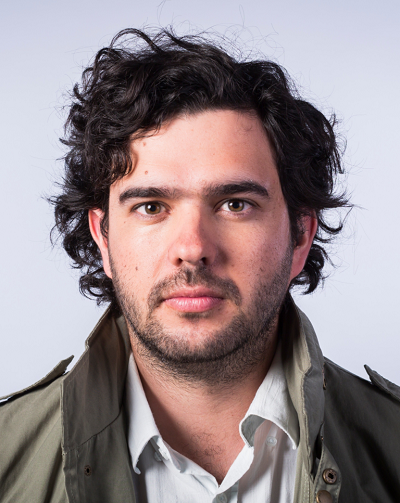 José Manuel Moller
Gründer und Chief Executive Officer, Algramo, Chile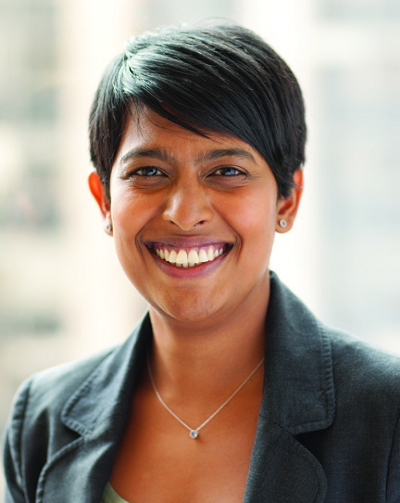 Nerissa Naidu
Chief Executive Officer, Axil, USA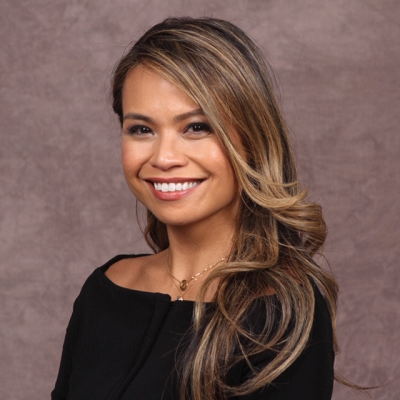 Erika Najarian
Managing Director, Large-Cap Banks & Consumer Finance, UBS AG, USA
Sarah Nicholls
Global Head of ESG, Sourcing & Procurement, Jones Lang LaSalle Limited, Niederlande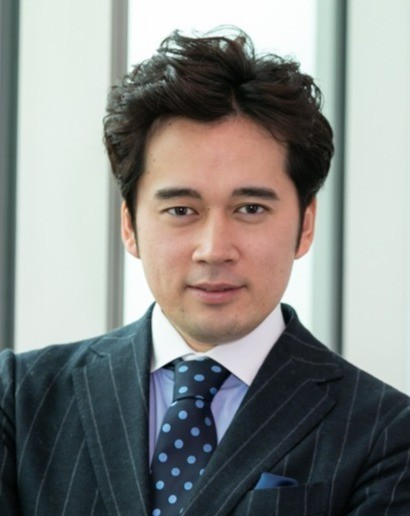 Genki Oda
Vorsitzender und Chief Executive Officer, Remixpoint, Japan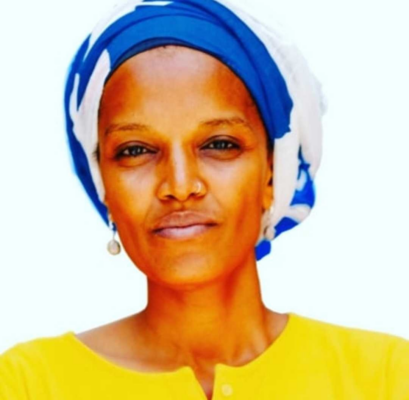 Umra Omar
Gründer und Geschäftsführer, Safari Doctors, Kenia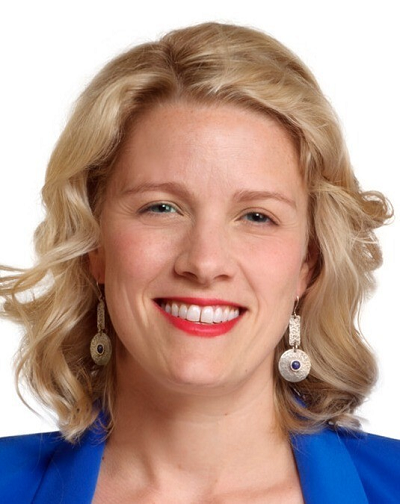 Clare O'Neil
Mitglied des Parlaments für Hotham, Parlament von Australien, Australien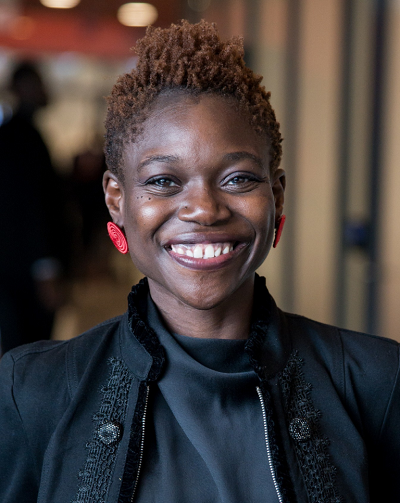 Tolu Oni
Direktor, Global Diet and Activity Research Group and Network, MRC Epidemiology Unit, University of Cambridge, Vereinigtes Königreich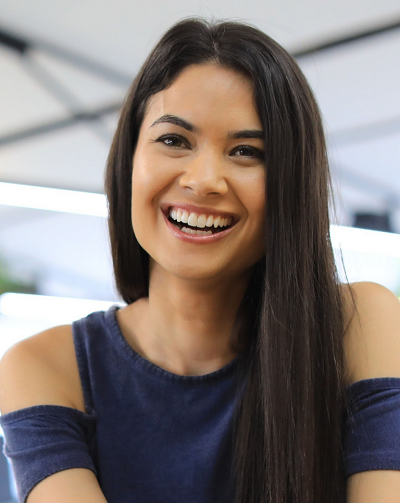 Melanie Perkins
Chief Executive Officer und Mitbegründer, Canva Pty Ltd, Australien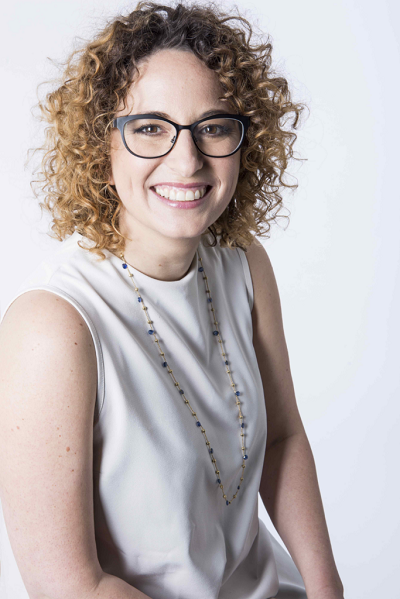 Cristina Pozzi
Chief Operating Officer und Head, Content, Treccani Futura, Italien
Carol Reiley
Gründer und Vorstandsmitglied, Drive.ai, USA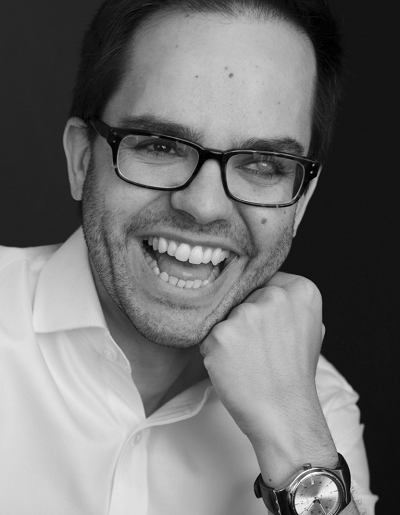 Carlos Reines
Präsident und Mitbegründer, RubiconMD, Spanien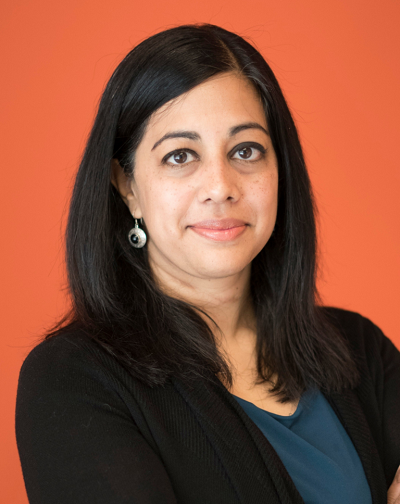 Maya Roy
Vizepräsident für Gerechtigkeit und Wirkung, Institute for Change Leaders, Kanada
"Krating" Ruangroj Poonpol
Geschäftsführender Gesellschafter, TrueNorth Venture Co. Ltd, Thailand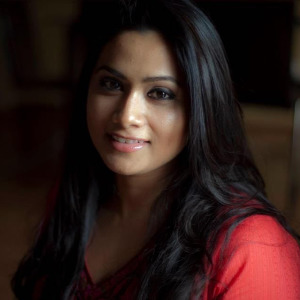 Ivy Huq Russell
Gründer und Chief Executive Officer, Maya, Bangladesch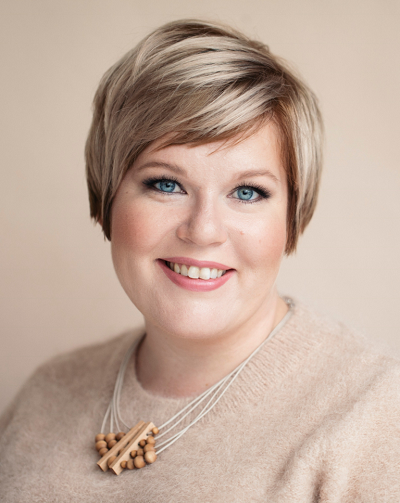 Annika Saarikko
Finanzminister, Finanzministerium von Finnland, Finnland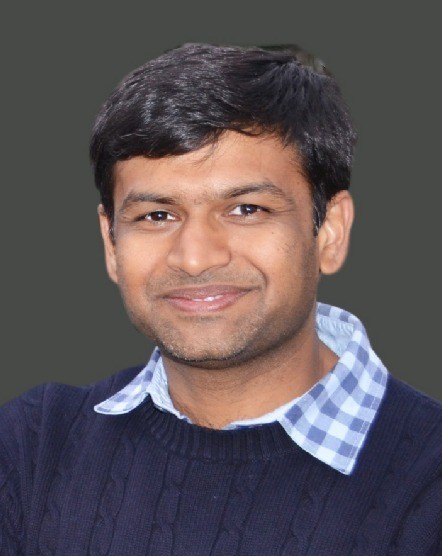 Phanindra Sama
Chief Innovation Officer, Regierung von Telangana, Indien
Thomas Saueressig
Mitglied des Vorstands, SAP Product Engineering, SAP, Deutschland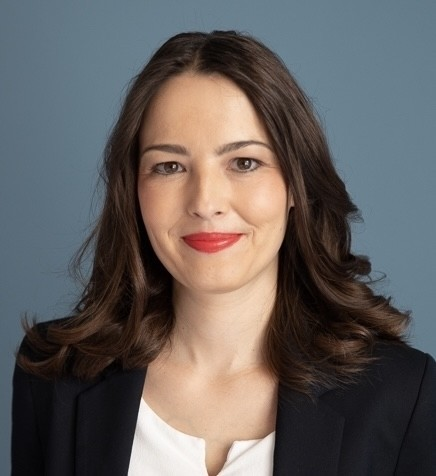 Eva Scherer
Chief Financial Officer, Rail Infrastructure and Mobility Software, Siemens, Deutschland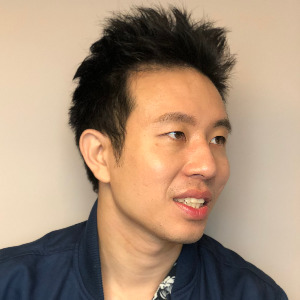 Geoffrey See
Chief Executive Officer & Mitbegründer, Shoppalive, Vietnam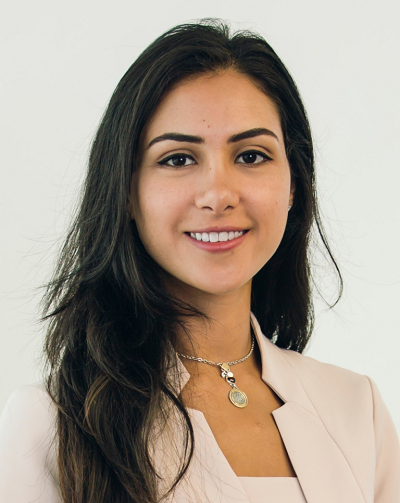 Noura Selim
Geschäftsführender Direktor, Sawiris Foundation for Social Development, Ägypten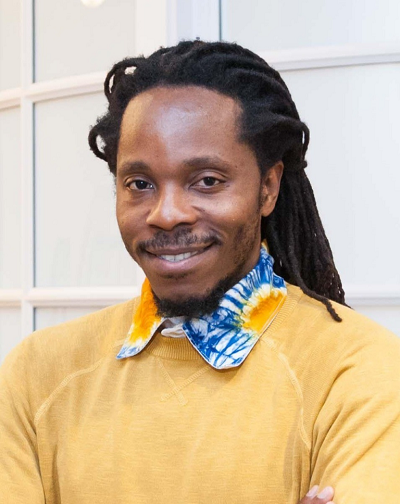 David Moinina Sengeh
Minister für grundlegende und höhere Sekundarbildung, Ministerium für grundlegende und höhere Sekundarbildung von Sierra Leone, Sierra Leone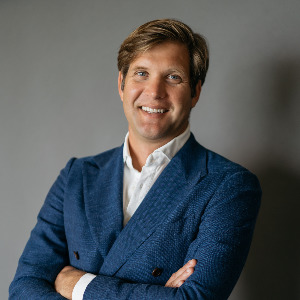 Andrew Serazin
Präsident, Templeton World Charity Foundation, Inc., Bahamas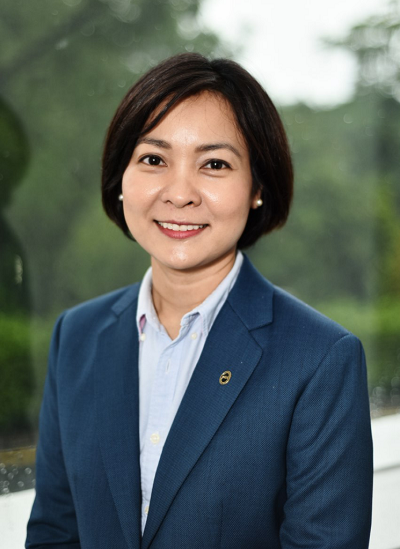 Serey Chea
Stellvertretender Gouverneur, Nationalbank von Kambodscha, Kambodscha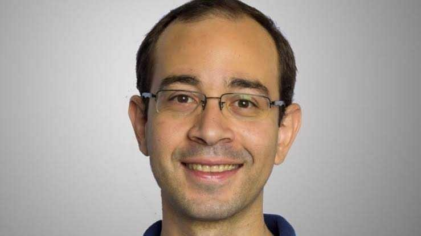 Ameer Sherif
Chief Executive Officer und Mitgründer, Wuzzuf, Ägypten
Anjali Sud
Geschäftsführer, Vimeo, USA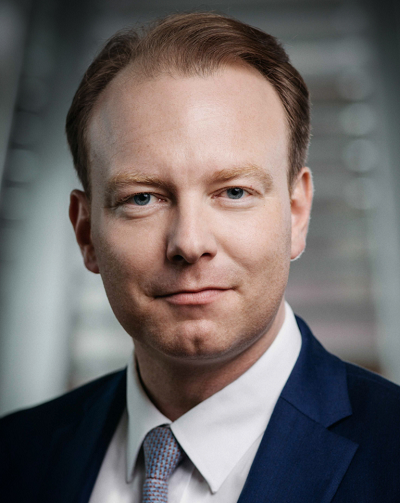 Paweł Surówka
Chief Executive Officer, Eurocash, Polen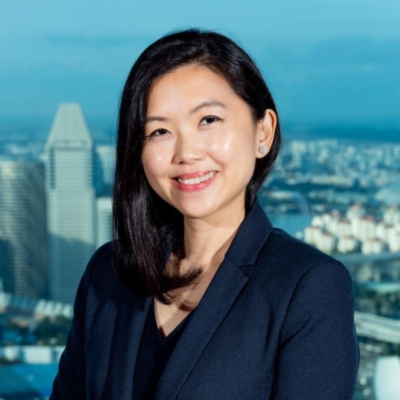 Sue Anne Tay
Leiter, Strategie und Planung, Singapur, The Hongkong and Shanghai Corporation Limited (HSBC SGH), Singapur
Piyush Tewari
Gründer und Chief Executive Officer, SaveLife, Indien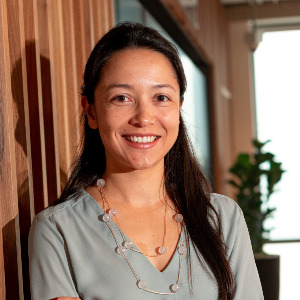 Joice Toyota
Geschäftsführer und Gründer, Vetor Brasil, Brasilien
Richard Walker
Geschäftsführer, Iceland Foods, Vereinigtes Königreich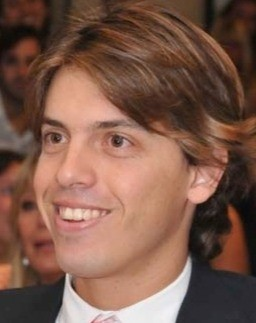 Gregorio Werthein
Co-Chief Executive Officer, Replay Acquisition Corp, Argentinien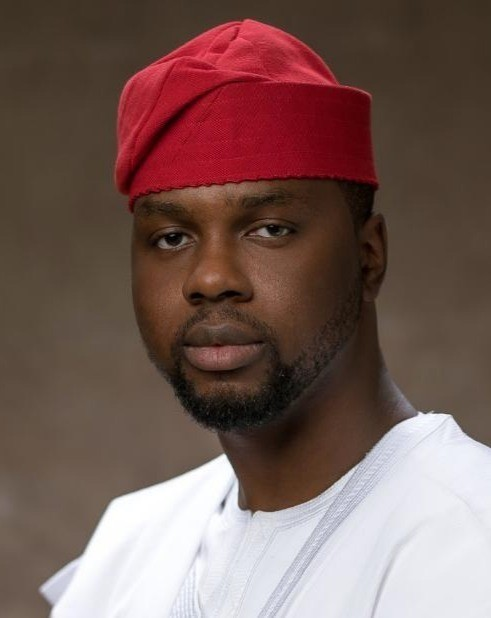 Adebola Williams
Chief Executive Officer, Red Media Africa, Nigeria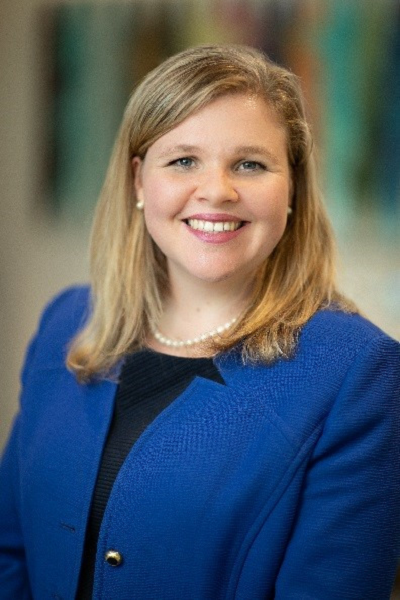 Bryony Winn
Präsident, Anthem Health Solutions, Anthem, Inc., USA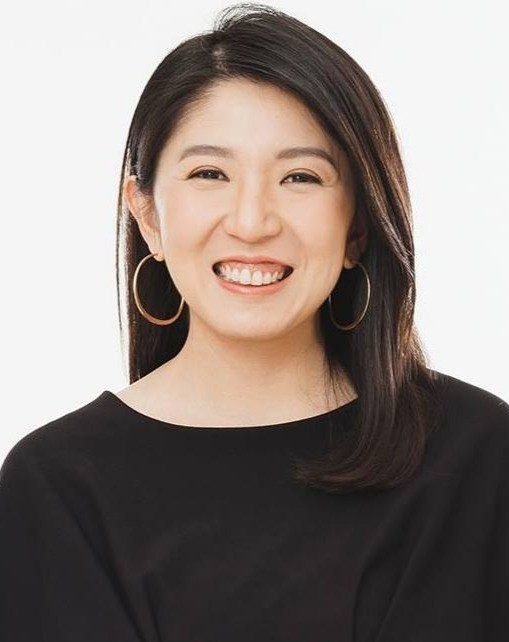 Yeo Bee Yin
Mitglied, Parlament für Bakri, Johor, Malaysia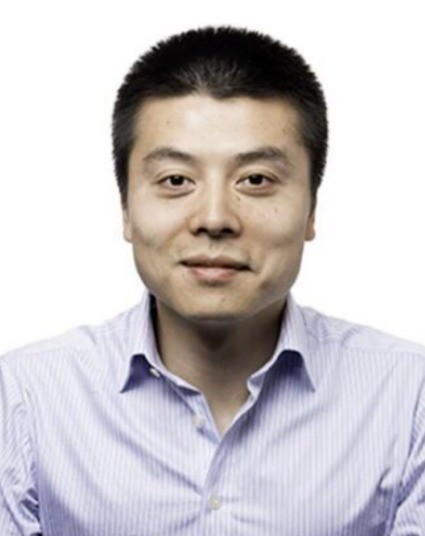 Yuan Jiakai
Vizepräsident und Generalbevollmächtigter, China, United Way Worldwide, Volksrepublik China
Asif Zahir
Stellvertretender Geschäftsführer, Ananta Apparels Ltd, Bangladesch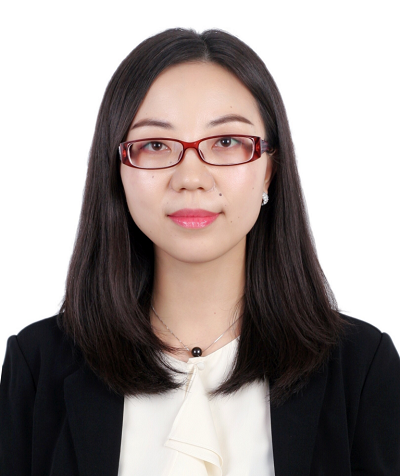 Longmei Zhang
Stellvertretender Repräsentant für China, Internationaler Währungsfonds (IWF), USA
Trainingsjahr 2020 beim YGL Club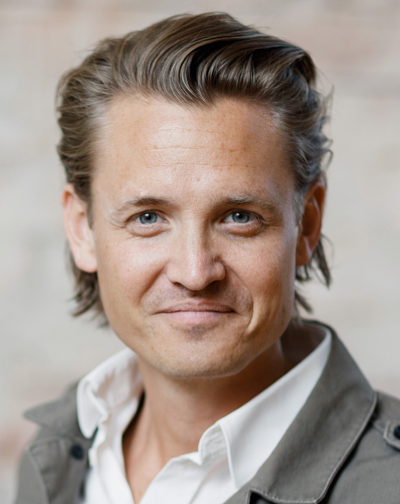 Niklas Adalberth
Gründer und Executive Chairman, Norrsken Foundation, Schweden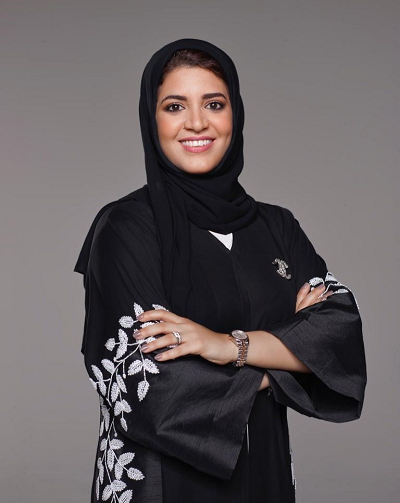 Lamya Al Haj
Außerordentlicher Professor für Molekularbiologie, Sultan Qaboos University, Oman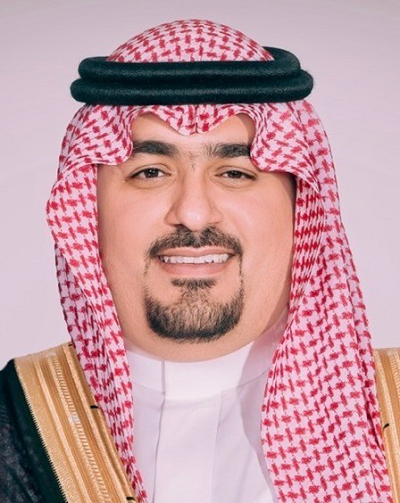 Faisal Alibrahim
Minister für Wirtschaft und Planung, Ministerium für Wirtschaft und Planung von Saudi-Arabien, Saudi-Arabien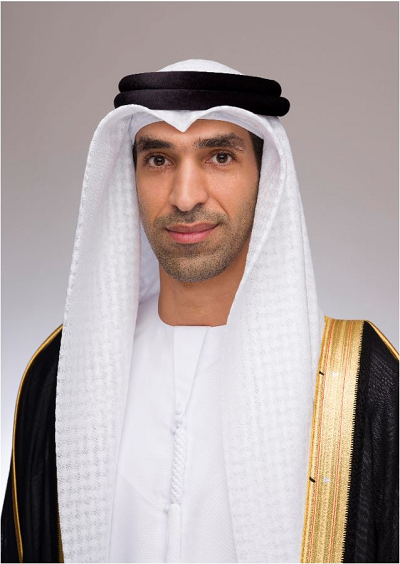 Thani Ahmed Al Zeyoudi
Staatsminister für Außenhandel, Wirtschaftsministerium der Vereinigten Arabischen Emirate, Vereinigte Arabische Emirate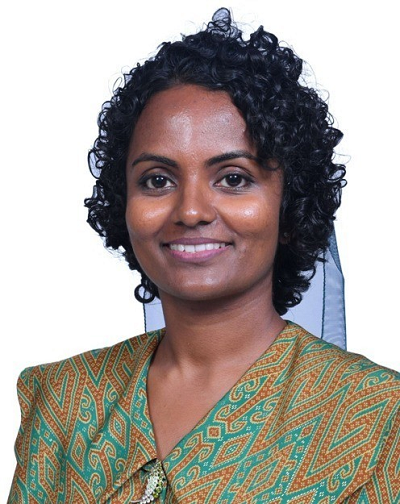 Shauna Aminath
Minister für Umwelt, Klimawandel und Technologie, Ministerium für Umwelt, Klimawandel und Technologie der Republik Malediven, Malediven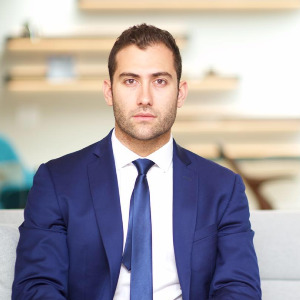 Bernardo Asuaje
Mitbegründer und Geschäftsführer, Grupo Attia (Kolumbien), Kolumbien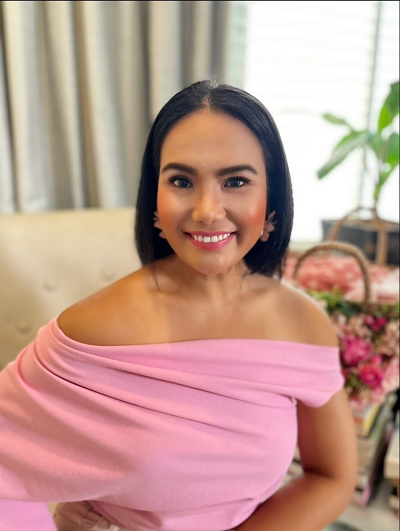 Cherrie Atilano
Gründer und Chief Executive Officer, Agrea, Philippinen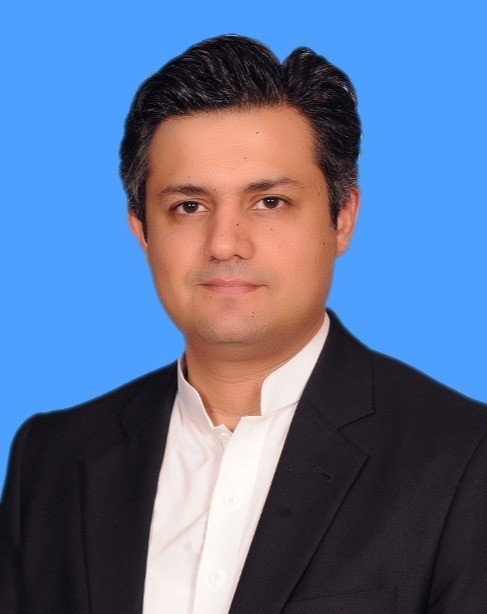 Muhammad Hammad Azhar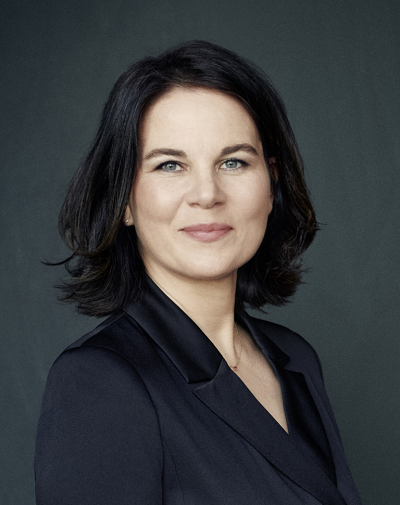 Annalena Baerbock
Bundesminister des Auswärtigen, Auswärtiges Amt der Bundesrepublik Deutschland, Deutschland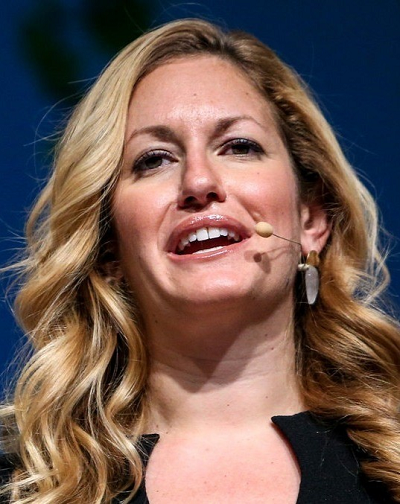 Kate Brandt
Nachhaltigkeitsbeauftragter, Google, USA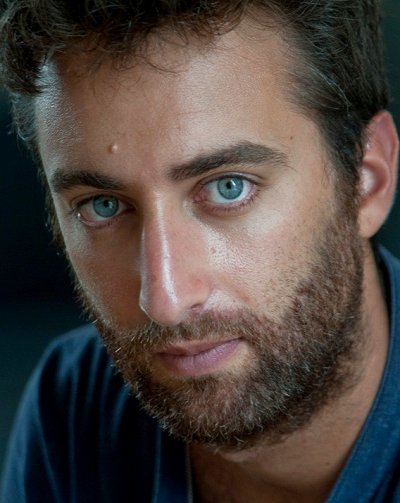 Matthew Caruana Galizia
Director, Daphne Caruana Galizia Foundation, Malta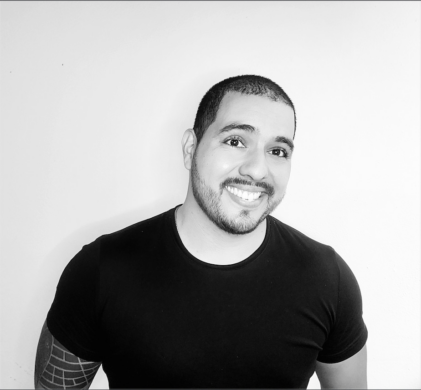 Jesús Cepeda (Chuy)
Gründer und Geschäftsführer, Onesmart Technology SA de CV, Mexiko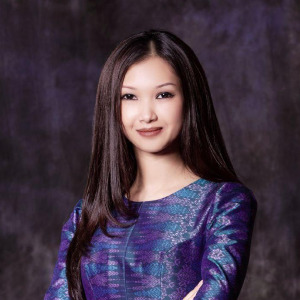 Cham Krasna
Chief Executive Officer, SOMA Group, Kambodscha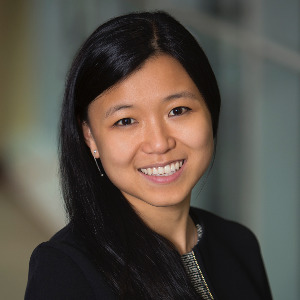 Pamela Chan
Global Head and Chief Investment Officer, BlackRock Alternative Solutions, BlackRock, USA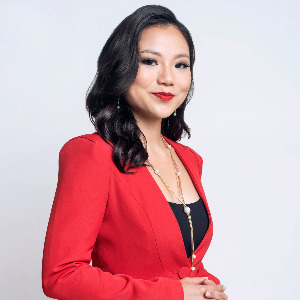 Sarah Chen
Mitbegründerin und geschäftsführende Gesellschafterin, The Billion Dollar Fund for Women, USA
Komal Dadlani
Geschäftsführer, Lab4U, Chile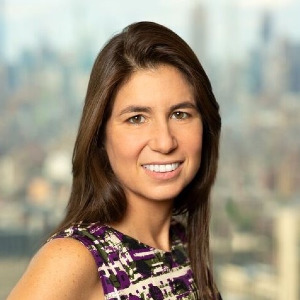 Aslihan Denizkurdu
Chief Operating Officer, Celsius Network, USA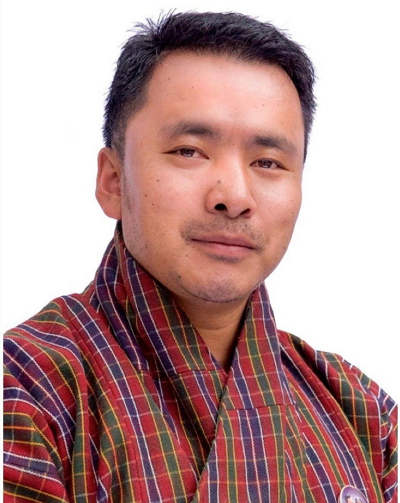 Ugyen Dorji
Minister für Inneres und Kultur, Ministerium für Inneres und Kultur von Bhutan, Bhutan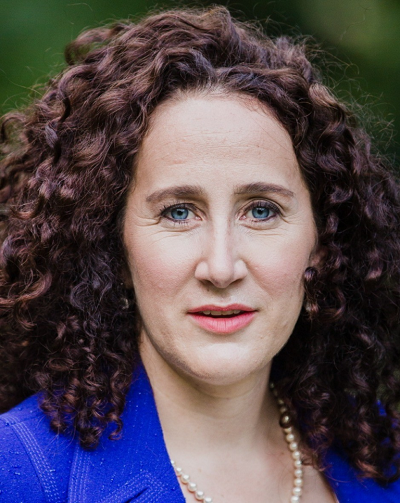 Joelle Faulkner
Bürgermeister von Phoenix, Arizona, Stadt Phoenix, USA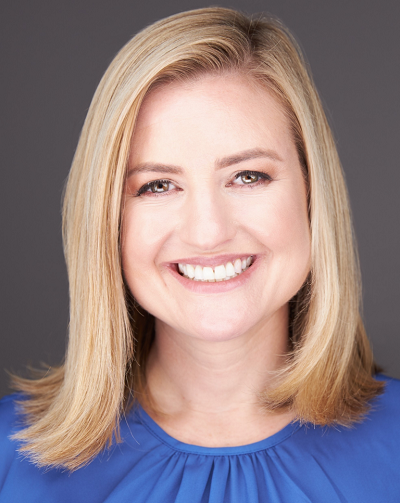 Kate Gallego
Bürgermeister von Phoenix, Arizona, Stadt Phoenix, USA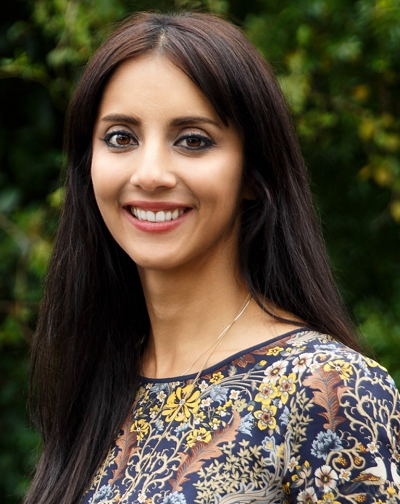 Golriz Ghahraman
Mitglied des Parlaments, neuseeländisches Parlament, Neuseeland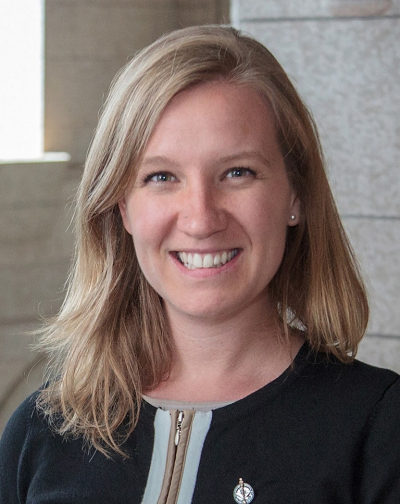 Karina Gould
Minister für Familien, Kinder und soziale Entwicklung, Beschäftigung und soziale Entwicklung Kanada, Kanada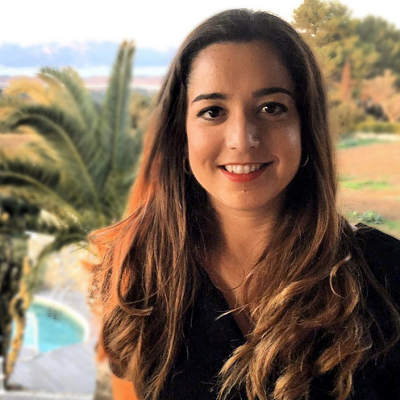 Marga Gual Soler
Gründer und Chief Executive Officer, SciDipGLOBAL, Spanien
Carlalberto Guglielminotti
Chief Executive Officer, NHOA, France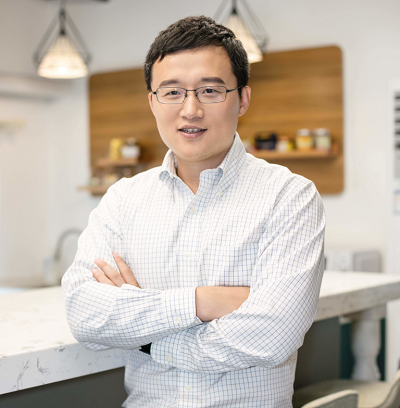 He Jin
Mitbegründer und Vizepräsident, Maimai, Volksrepublik China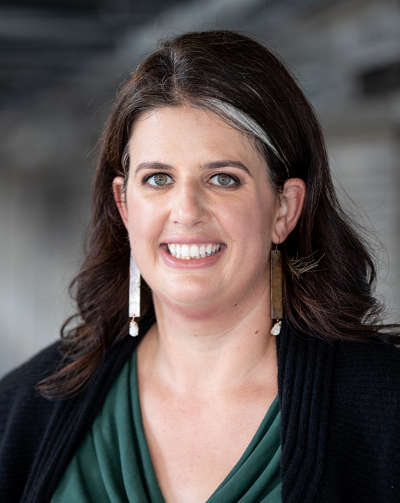 Rebecca M. Heller
Geschäftsführer, Internationales Flüchtlingshilfsprojekt, USA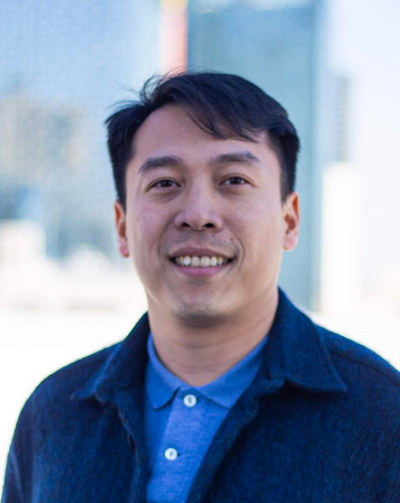 Jukay Hsu
Mitbegründer und Chief Executive Officer, Pursuit, USA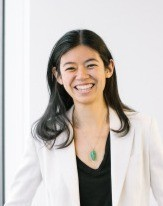 Mei Mei Hu
Chief Executive Officer, Vaxxinity, USA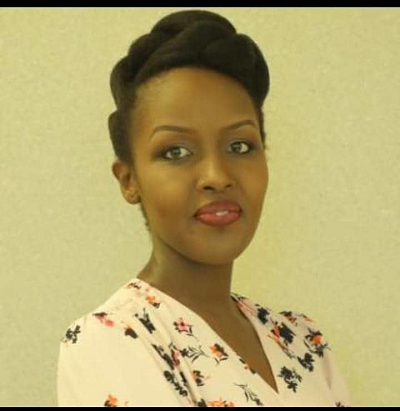 Paula Ingabire
Minister für Informationskommunikationstechnologie und Innovation, Ministerium für Informationskommunikationstechnologie und Innovation von Ruanda, Ruanda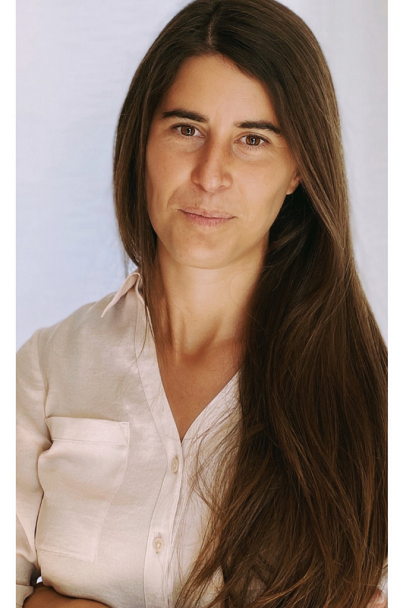 Delfina Irazusta
Gründer und Geschäftsführer, Asociacion Civil Red de Innovacion Local (Lokales Innovationsnetzwerk), Argentinien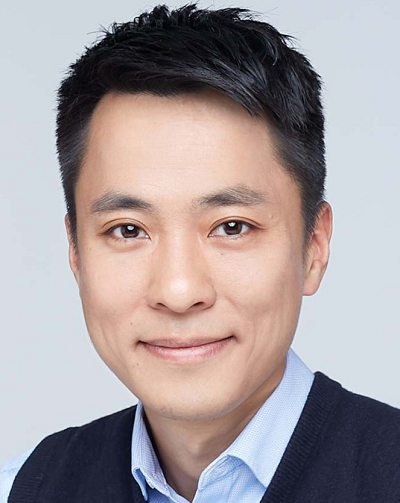 Jiang Ying
Professor, Universität Peking, Volksrepublik China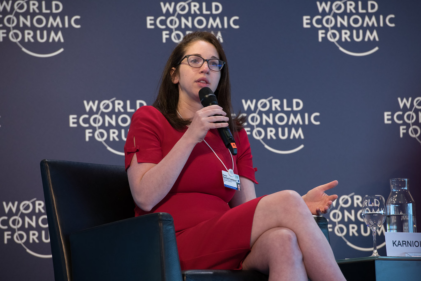 Karen Karniol-Tambour
Co-Chief Investment Officer, Nachhaltigkeit, Bridgewater Associates, USA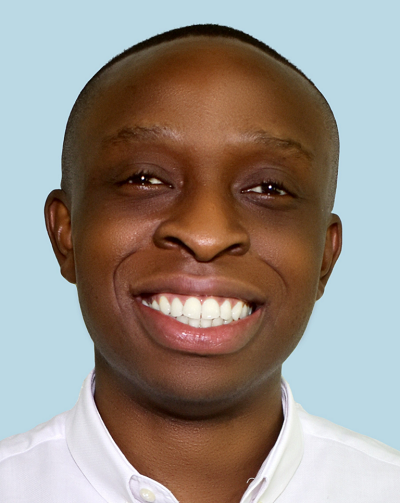 Tunde Kehinde
Mitbegründer und Co-Chief Executive Officer, Lidya Holdings, Inc, Nigeria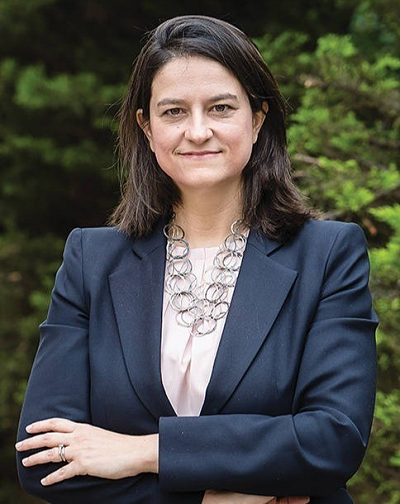 Niki Kerameus
Minister für Bildung und religiöse Angelegenheiten, Ministerium für Bildung, Forschung und religiöse Angelegenheiten Griechenlands, Griechenland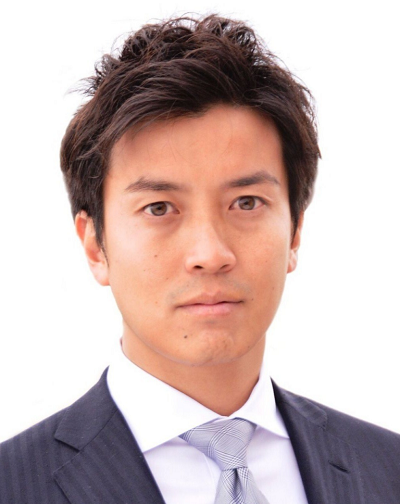 Fumiaki Kobayashi
Mitglied des Repräsentantenhauses der Liberaldemokratischen Partei Japans, Japan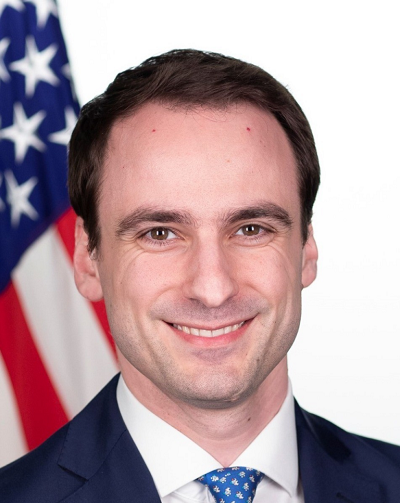 Michael Kratsios
Leiter Strategie, Scale AI, USA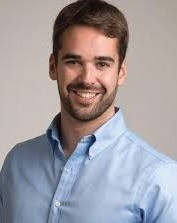 Eduardo Leite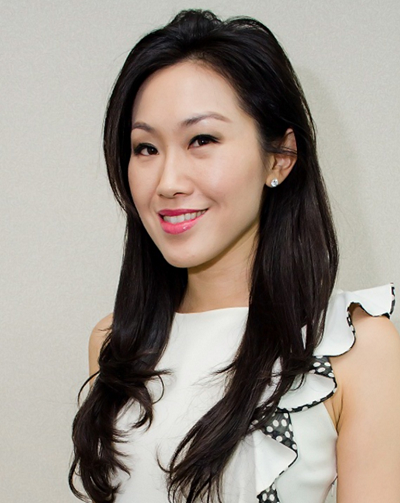 Veronika Linardi
Geschäftsführer, PT. Qareer Harapan Asien, Indonesien
Stephanie Lo
Geschäftsführer, Shui On Investment Company Limited, Sonderverwaltungszone Hongkong, China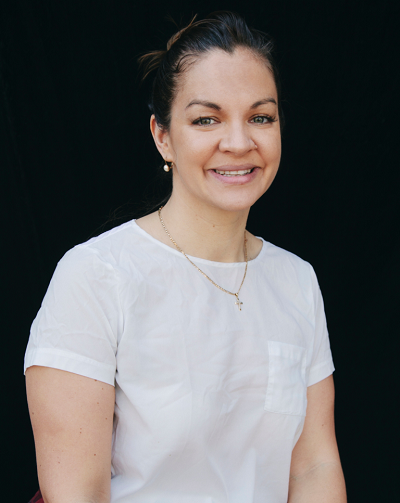 Elisha London
Gründer, United for Global Mental Health (United GMH), Vereinigtes Königreich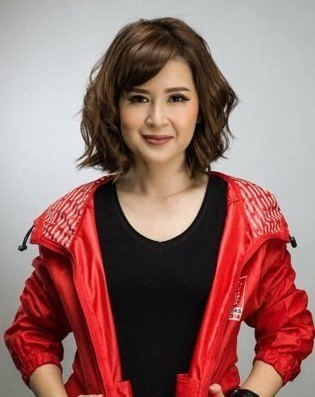 Grace Natalie Louisa
Mitbegründerin und Vorsitzende, Partai Solidaritas Indonesia – PSI (Indonesian Solidarity Party), Indonesien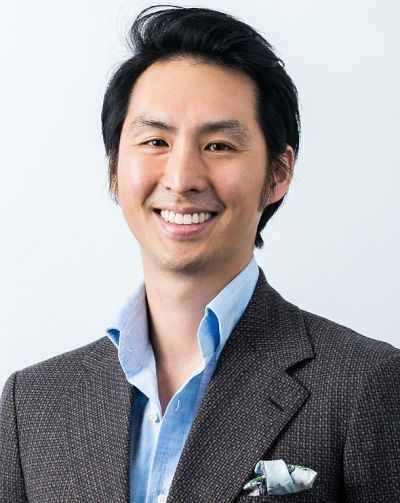 Jeffrey Lu
CEO und Mitbegründer, Engine Biosciences Pte Ltd, Singapur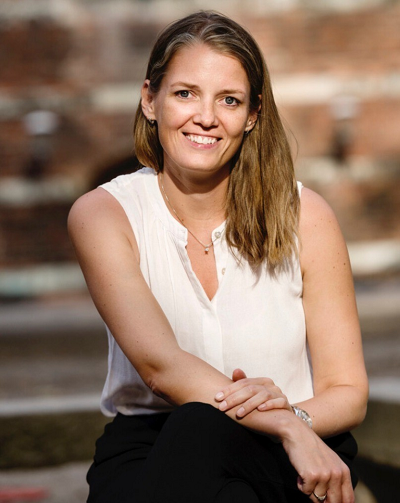 Mette Lykke
Chief Executive Officer, Too Good To Go, Denmark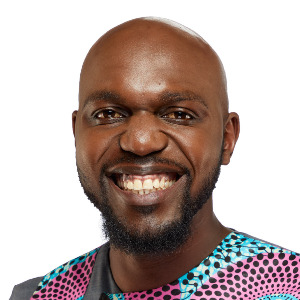 Larry Madowo
Korrespondent für Nordamerika, British Broadcasting Corporation (BBC), USA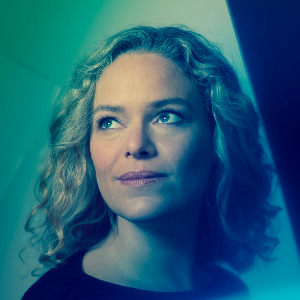 Katherine Maher
Ehemaliger Chief Executive Officer, Wikimedia Foundation, USA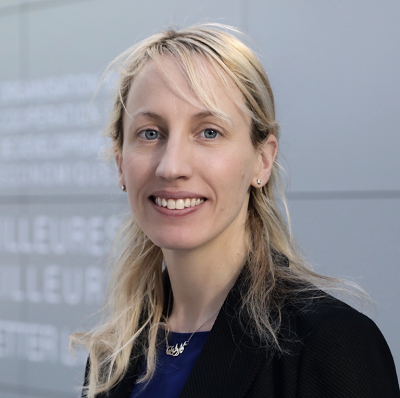 Caroline Malcolm
Leiter, International Public Policy & Research, Chainalysis, USA
Gabriel Marcolongo
Gründer und Chief Executive Officer, Incluyeme.com, Argentinien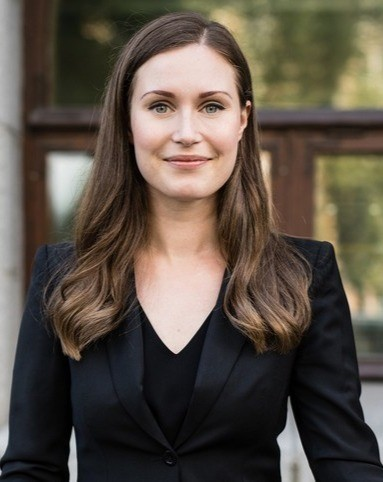 Sanna Marin
Premierminister von Finnland, Büro des Premierministers von Finnland, Finnland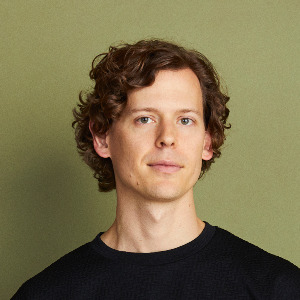 Leland Maschmeyer
Mitbegründer, Sway, USA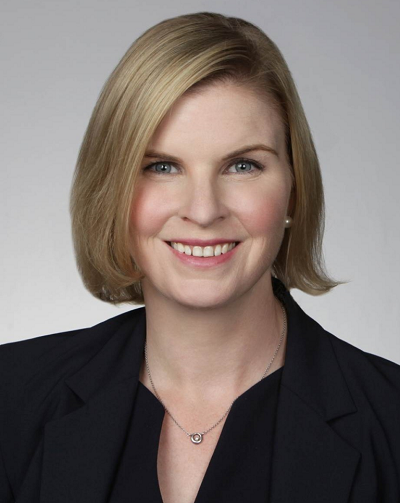 Barbara Maul (Mulvee)
Geschäftsführer, Credit Suisse AG, USA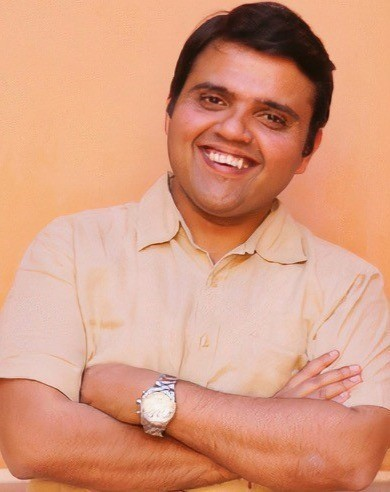 Swapan Mehra
Geschäftsführer, Iora Ecological Solutions Pvt. Ltd., Indien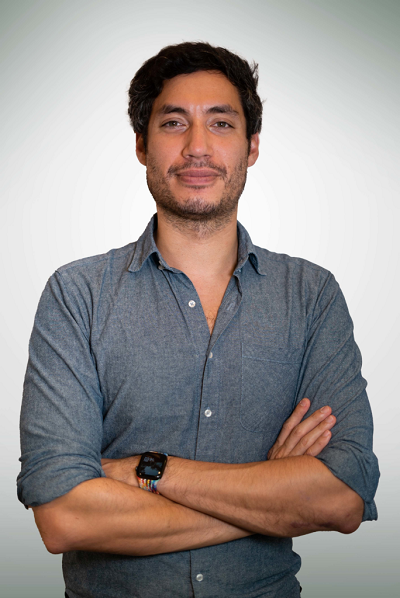 Henry Motte-Muñoz
Gründer und Executive Chairman, Edukasyon.ph, Philippinen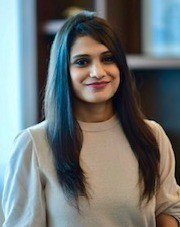 Vinati Mutreja
Geschäftsführer und Chief Executive Officer, Vinati Organics Limited, Indien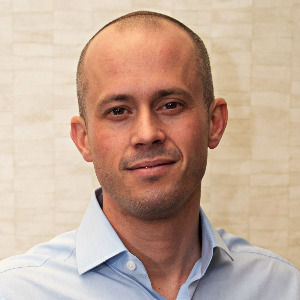 Griffin R. Myers
Mitbegründer und Chief Medical Officer, Oak Street Health, USA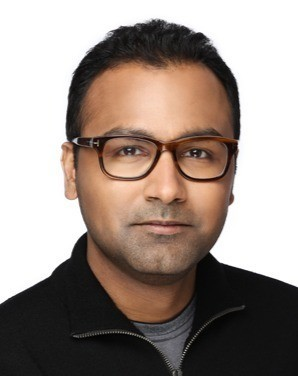 Akshay Naheta
Senior Vice President, SoftBank Group, Vereinigtes Königreich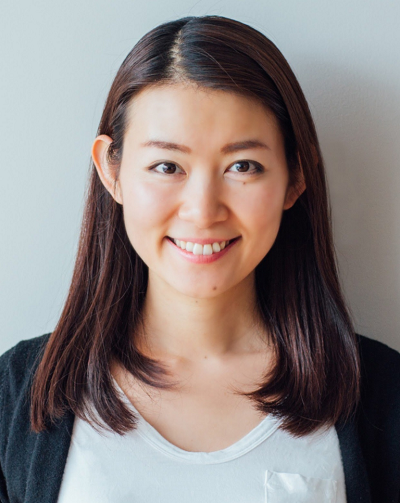 Akiko Naka
CEO, Wantedly Inc, Japan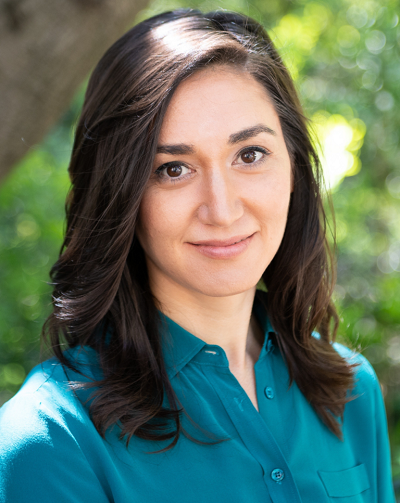 Emi Nakamura
Chancellor's Professor of Economics, University of California, Berkeley, USA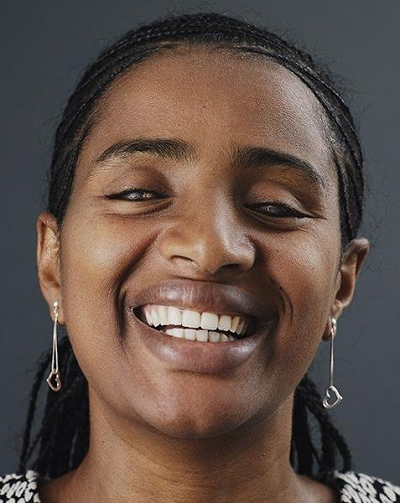 Yetnebersh Nigussie Molla
Präsident und Mitbegründer, Verband Äthiopischer Rechtsanwälte mit Behinderungen, Äthiopien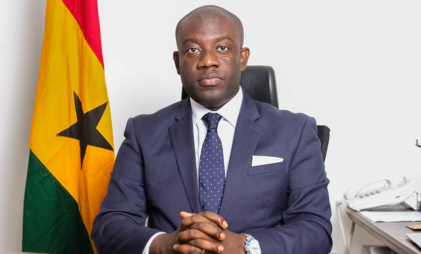 Kojo Oppong Nkrumah
Informationsminister, Ministerium für Information und Medienbeziehungen von Ghana, Ghana
Faraja Nyalandu
Gründer und Chief Executive Officer, Shule Direct, Tansania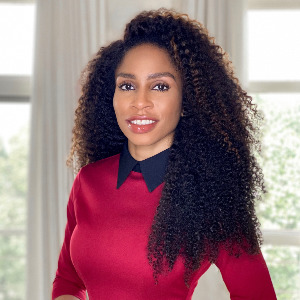 Chinny Ogunro
Chief Executive Officer, WellSpring Health, Nigeria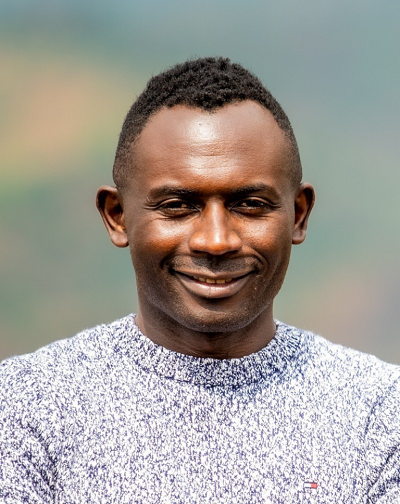 Fredros Okumu
Direktor, Wissenschaft, Ifakara Health Institute (IHI), Tansania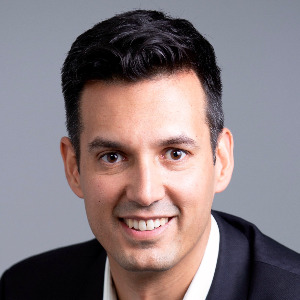 Mayur Patel
Chief Commercial Officer, M-KOPA, Kenia
Rafael Paz
Alumni, Global Shapers Community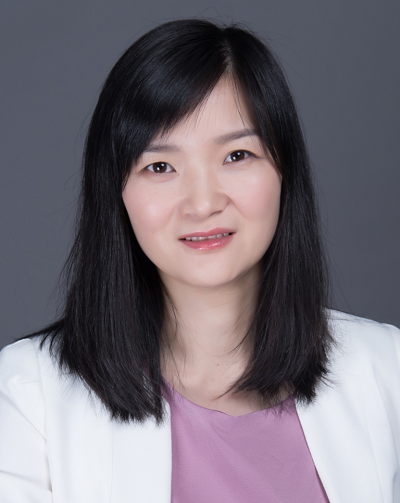 Qiaomei Fu
Professor am Institut für Wirbeltierpaläontologie und Paläoanthropologie, Chinesische Akademie der Wissenschaften, Volksrepublik China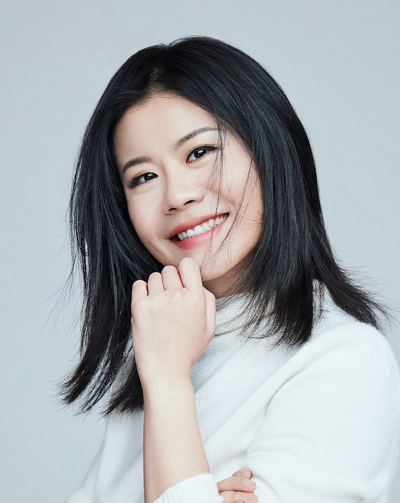 Fang (Miranda) Qu
Gründer, Xiaohongshu, Volksrepublik China
Byju Raveendran
Gründer und Chief Executive Officer, BYJU'S, Indien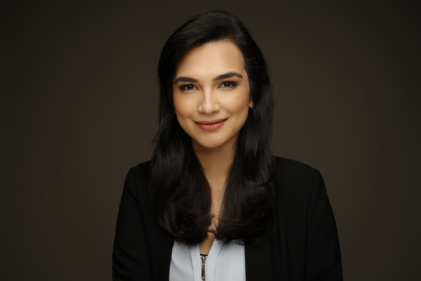 Atika Rehman
Stellvertretender Herausgeber, The Third Pole, Vereinigtes Königreich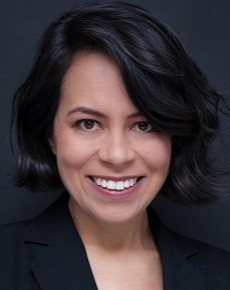 Viridiana Rios
Spanischer Kolumnist, New York Times, Mexiko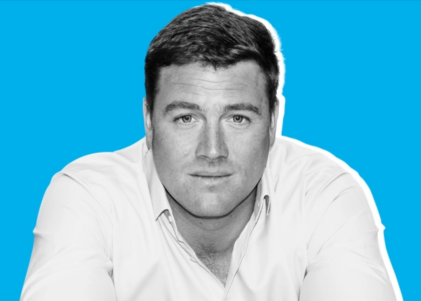 James Rogers
Gründer und Chief Executive Officer, Apeel, USA
Michele Romanow
Mitbegründer und Chief Executive Officer, Clearco, Kanada
Veronica Ruiz del Vizo
CEO und Gründerin, Women on Stage, USA
Vivek Salgaocar
Direktor, Vimson Group, Singapur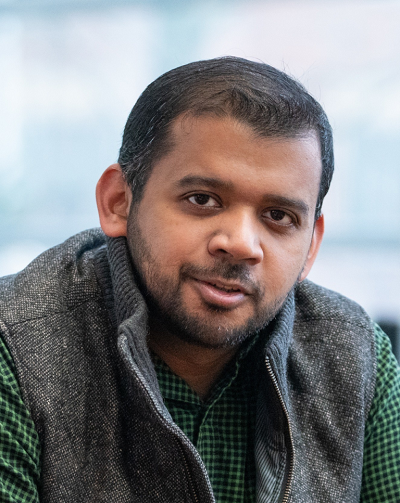 Kush Saxena
Executive Vice President, U.S. Merchants and Acceptance, Mastercard, USA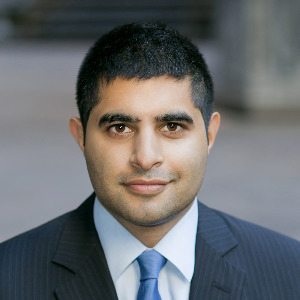 Kabir Sehgal
Gründer und Chief Executive Officer, Tiger Turn Productions, USA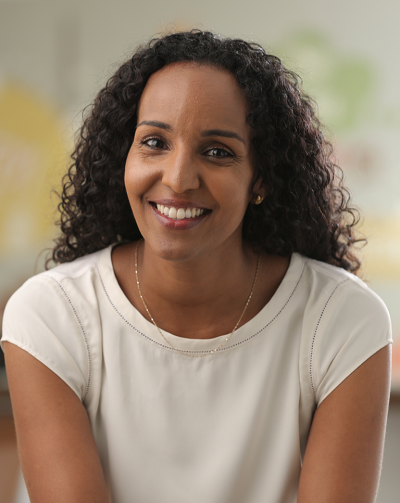 Shani Senbetta
Gründer und Chief Executive Officer, Kidame Mart Plc, Äthiopien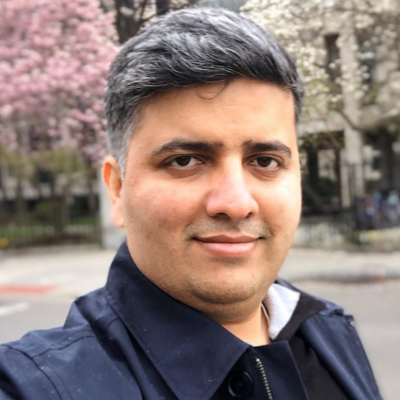 Bhavin Shah
Senior Advisor, Roland Berger Middle East, Vereinigte Arabische Emirate
Sally Shin
Chief Strategy Officer, UnitedMasters, USA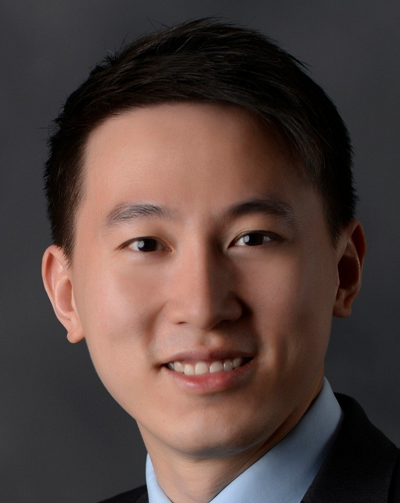 Shou Zi Chew
Chief Executive Officer, TikTok, Singapur
Susana Sierra
Partner und Geschäftsführer, BH Compliance, USA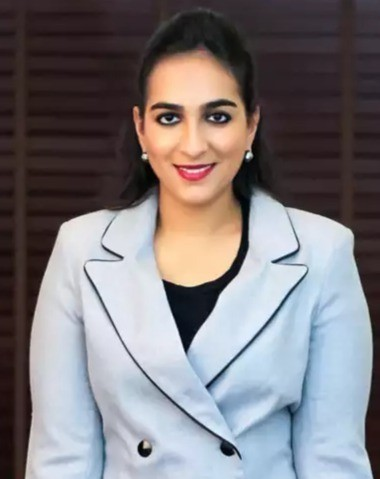 Tara Singh Vachani
Chief Executive Officer, Antara Senior Living Pvt. Ltd, Indien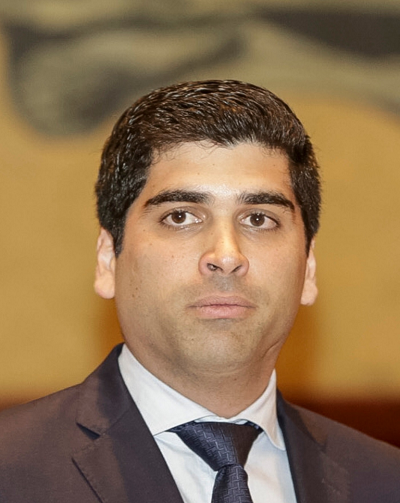 Otto Sonnenholzner
Digitales Mitglied, Ecuador
Ludovic Subran
Chefvolkswirt, Allianz, Deutschland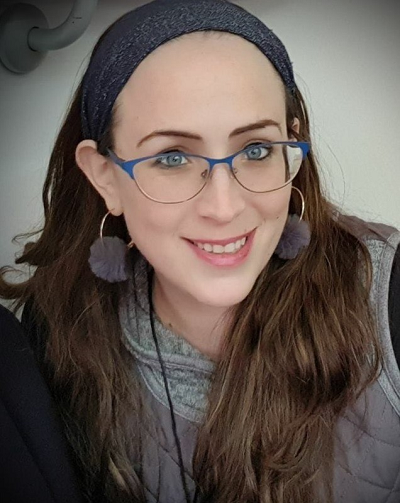 Fainy Sukenik
Gründer und Vorsitzender, Ba'asher Telchi, Israel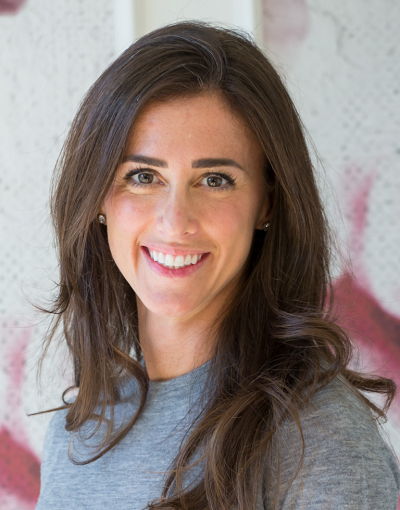 Noor Sweid
General Partner, Global Ventures, Vereinigte Arabische Emirate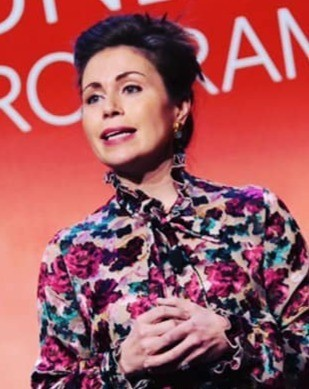 Stacey Tank
Chief Corporate Affairs and Transformation Officer, Heineken International B.V., Niederlande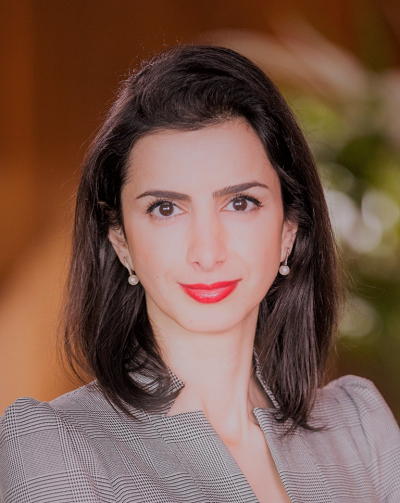 Anahita Thoms
Partner, Internationale Handelspraxis, Baker McKenzie, Deutschland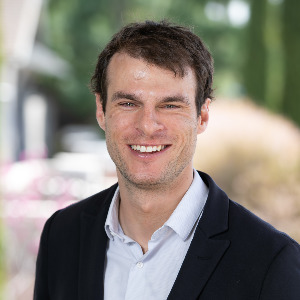 Gregg Treinish
Geschäftsführer, Adventure Scientists, USA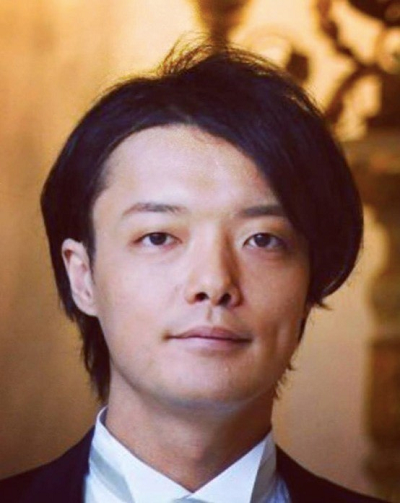 Katsuya Uenoyama
Gründer und Chief Executive Officer, PKSHA Technology Inc., Japan
Elisa Vegas
Künstlerischer Leiter, Fundación Orquesta Sinfónica Gran Mariscal de Ayacucho, Venezuela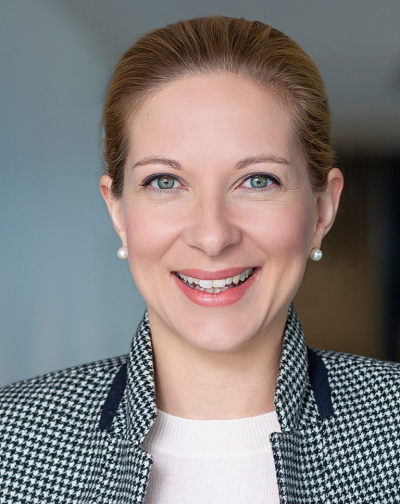 Nicole Vogrin
Chief Corporate Affairs and Communications Officer, Western Union, USA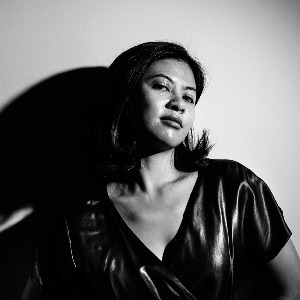 Wan Nadiah Wan Mohd Abdullah Yaakob
Executive Director and Group Chief Executive Officer, TMC Life Sciences Berhad, Malaysia
Weiwei Xing
Partner, Bain & Company Inc., Sonderverwaltungszone Hongkong, China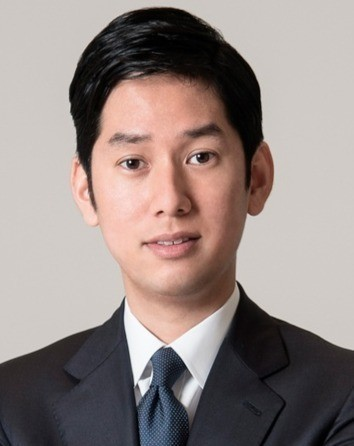 Yasui Yoshiki
Chief Executive Officer, Yasui & Company, Japan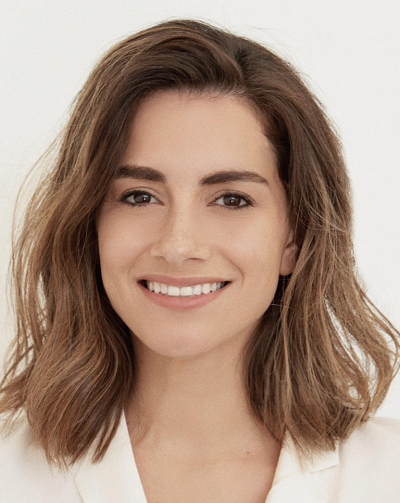 Raya Yusuf-Sbitany
Chief Executive Officer, Derma Beauty Lab Ltd, Palästinensische Gebiete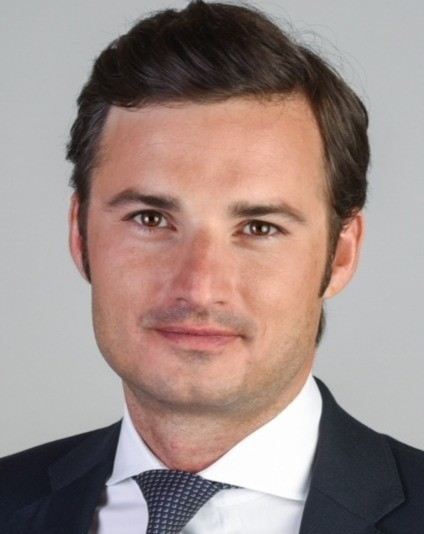 Christian Zeinler
Chief Strategy Officer, UBS Switzerland AG, Schweiz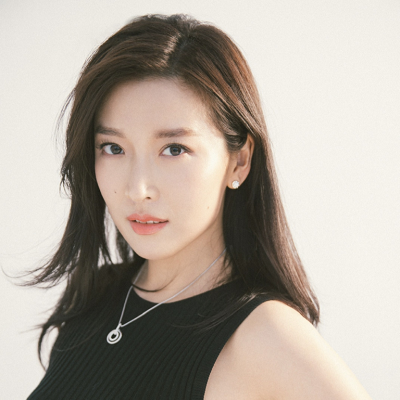 Nancie Zhu
Anchor, Phoenix Satellite Television Co. Ltd, Sonderverwaltungszone Hongkong, China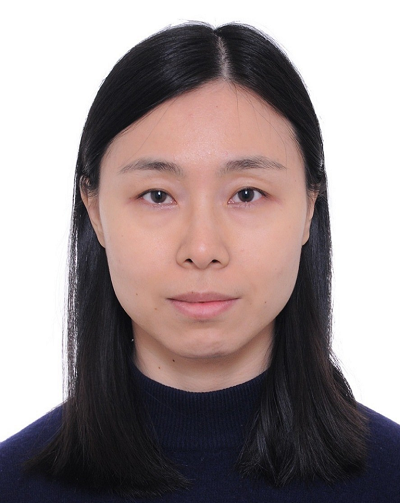 Zhu Xiaoxuan
Stellvertretender Direktor, China Science and Technology Exchange Center, Ministerium für Wissenschaft und Technologie, Volksrepublik China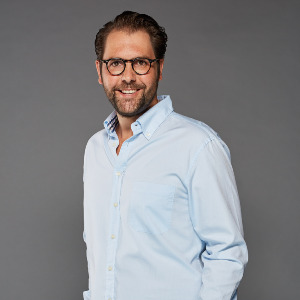 Fabio Ziemssen
Partner, Zintinus, Deutschland
Trainingsjahr 2021 beim YGL Club
Tendayi Achiume
Sonderberichterstatter für zeitgenössische Formen des Rassismus, Büro des Hohen Kommissars für Menschenrechte (OHCHR), Sambia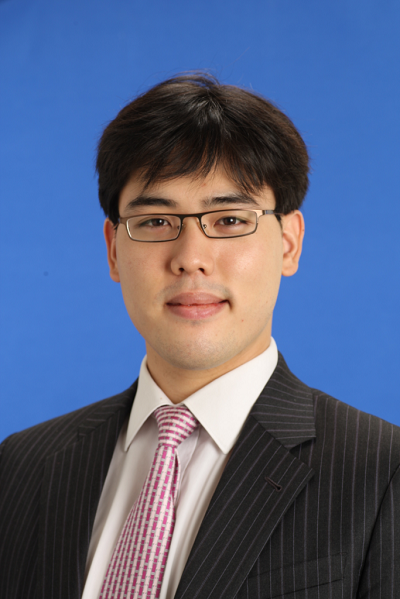 Daniel Ahn
Global Fellow, The Woodrow Wilson International Center for Scholars, USA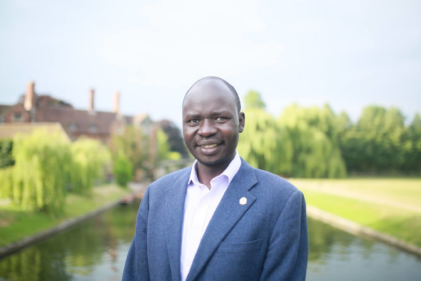 Peter Biar Ajak
Visiting Fellow and Adjunct Faculty, Africa Center for Strategic Studies, USA
ANULIKA AJUFO
Venture Partner, Europa, Naher Osten und Afrika, Sagana, Vereinigtes Königreich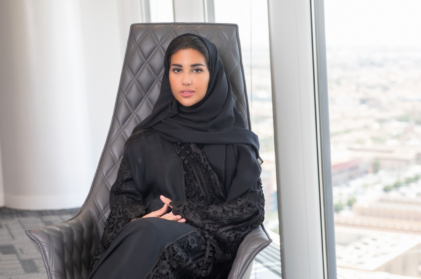 Esraa Al-Buti
Partner, EY, Saudi-Arabien
Erica Alessandri
Vorstandsmitglied, Technogym, Italien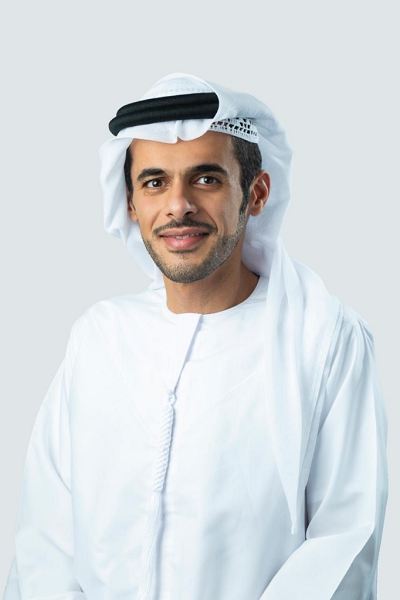 Mohamed Al Hashemi
Landesleiter, Majid Al Futtaim, Saudi-Arabien
Suren Aloyan
Gründer und Chief Executive Officer, Dasaran EdTech Company, Armenien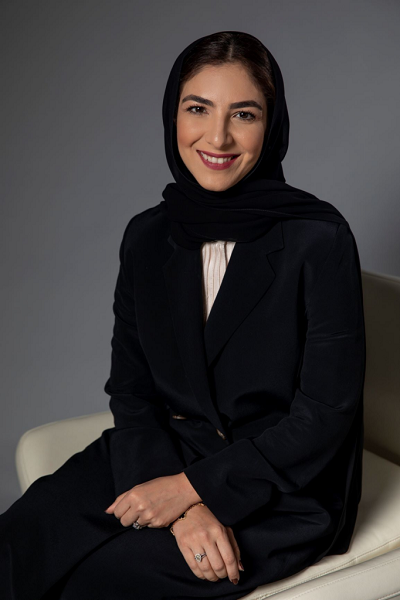 Elham Al Qasim
Chief Executive Officer, Digital14, Vereinigte Arabische Emirate
Alanoud Bint Hamad Al Thani
Stellvertretender Chief Executive Officer, Qatar Financial Centre (QFC), Katar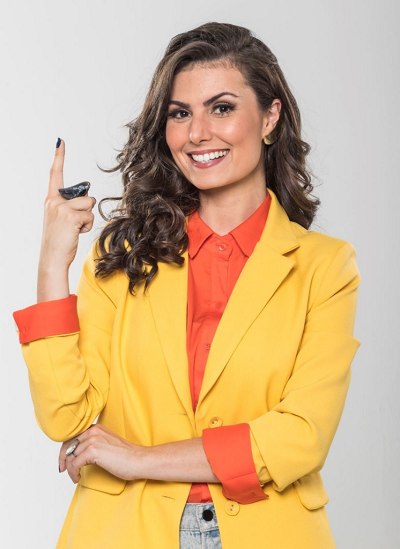 Nathalia Arcuri
Gründer/CEO, Me Poupe! Conteudo e Servicos Financeiros Eireli, Brasilien
Aditi Avasthi
Gründer und Chief Executive Officer, Embibe, Indien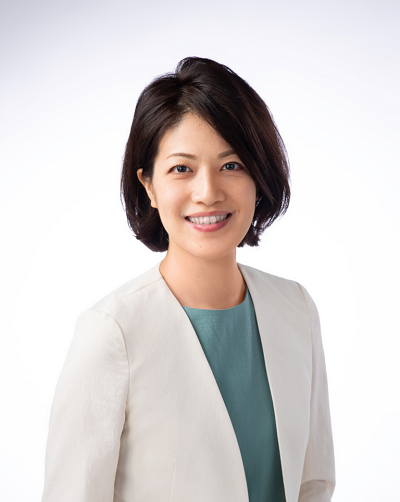 Shiho Azuma
Chief Executive Officer, Lily MedTech Inc., Japan
Zolzaya Batkhuyag
Mitbegründerin, Beraterin und Vorstandsmitglied, Women for Change, Mongolei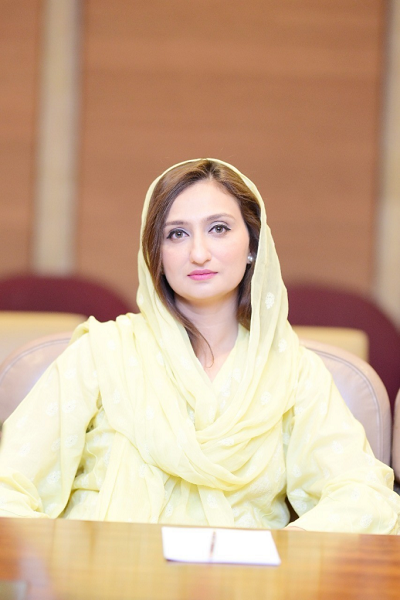 Maleeka Ali Bokhari
Parlamentarischer Sekretär für Recht und Justiz, Ministerium für Recht und Justiz von Pakistan, Pakistan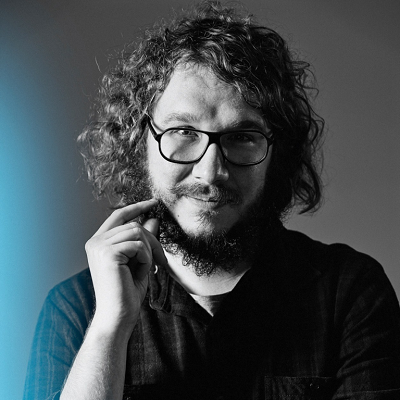 Christoph Bornschein
Chief Executive Officer, TLGG, Deutschland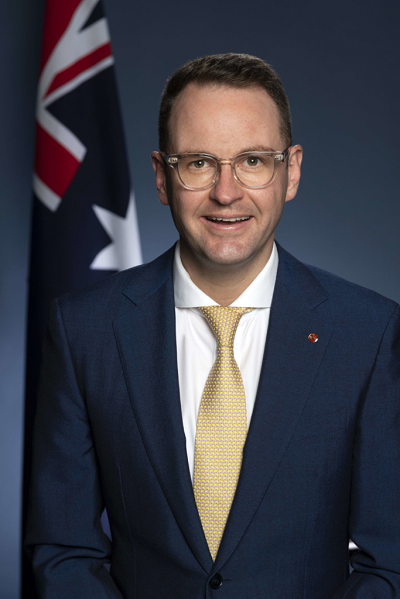 Andrew Bragg
Senator für New South Wales, Parlament des Commonwealth of Australia, Australien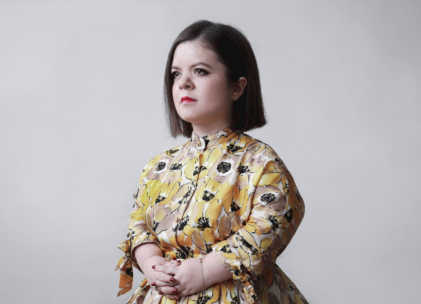 Sinéad Burke
Chief Executive Officer, Tilting The Lens, Ireland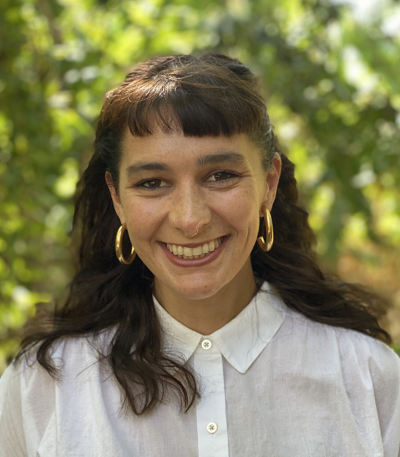 Adriana Cargill
Unabhängiger Radiojournalist, USA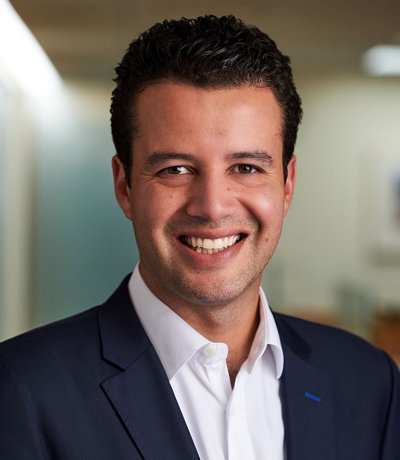 Luis Felipe Cervantes Legorreta
Geschäftsführer; Leiter, Mexiko-Büro, General Atlantic, Mexiko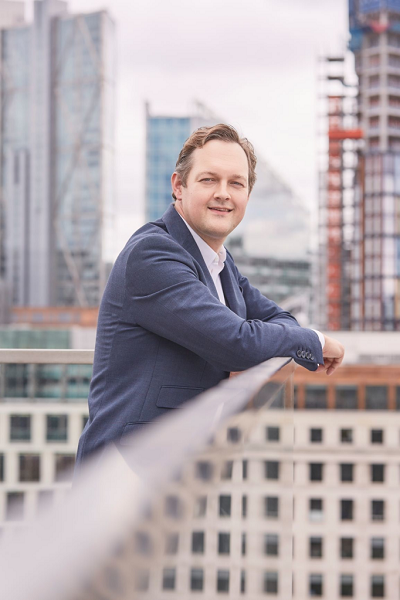 Matthew Chamberlain
Chief Executive Officer, London Metal Exchange, Vereinigtes Königreich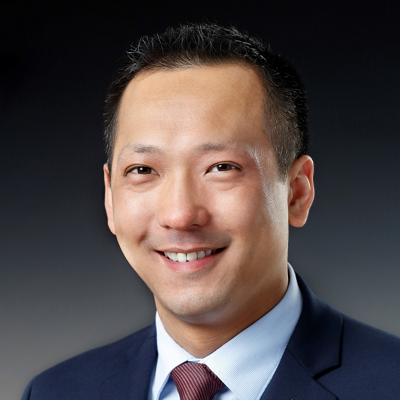 Arvan Chan
Leitender Vizepräsident; Chief Operating Officer, International, Centene, USA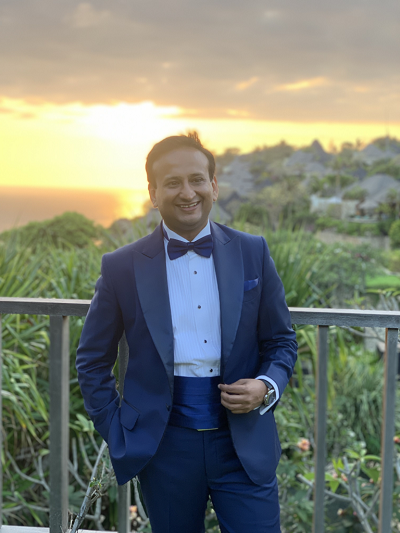 Nirvana Chaudhary
Geschäftsführer, Chaudhary Group, Nepal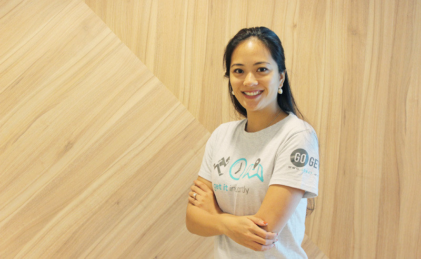 Francesca Chia
Mitbegründer und Chief Executive Officer, GoGet, Malaysia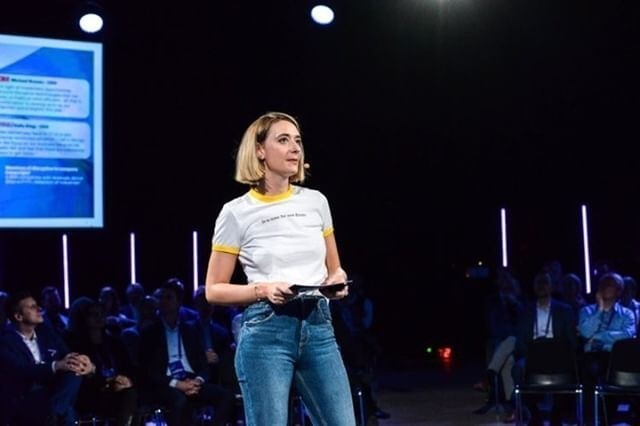 Lucy Cooper
Geschäftsführer; Leiter, Innovation, Europa, Accenture, Vereinigtes Königreich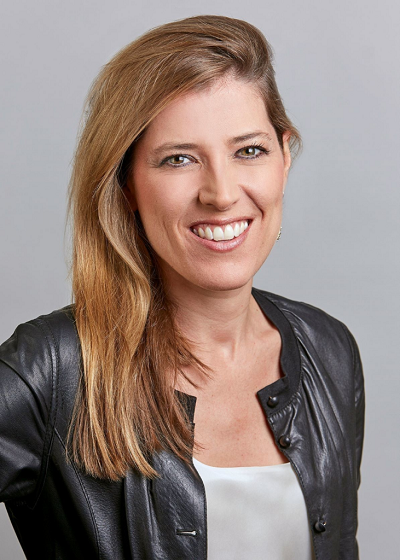 Alexis Crow
Global Head, Geopolitical Investing, PwC, USA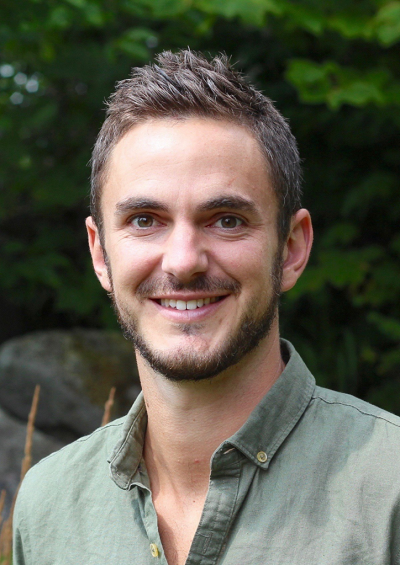 Thomas Crowther
Assistenzprofessor für Globale Ökosystemökologie, ETH Zürich, Schweiz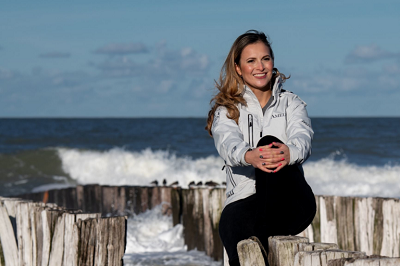 Rose Damen
Geschäftsführer, Damen Yachting, Niederlande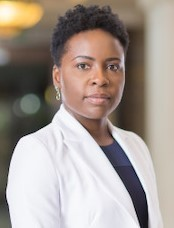 Vera Daves de Sousa
Finanzminister, Finanzministerium von Angola, Angola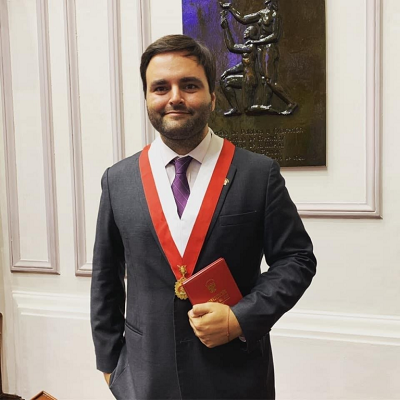 Alberto de Belaunde
Kongressabgeordneter, Kongress von Peru, Peru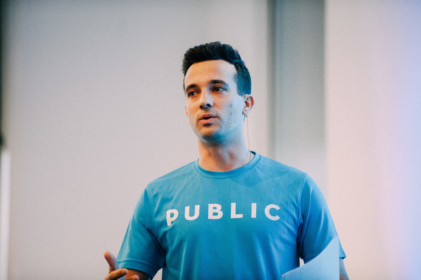 Alexander de Carvalho
Mitbegründer und Chief Investment Officer, Public Group International Limited, Vereinigtes Königreich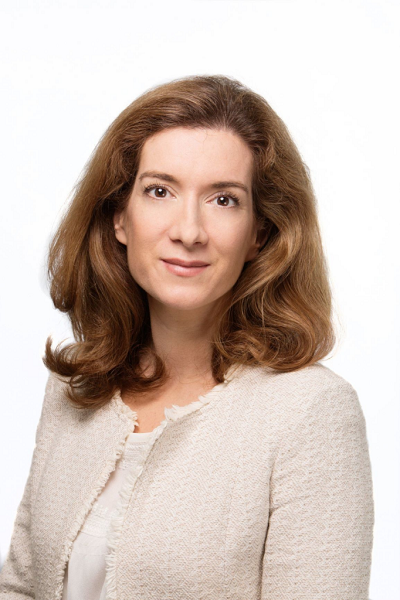 Anne-Laure de Chammard
Chief Executive Officer, ENGIE Energy Solutions Intl, ENGIE-Gruppe, Frankreich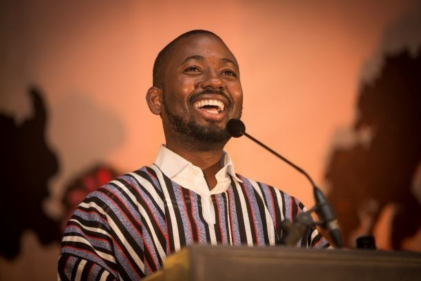 Sangu Delle
Vorsitzender und Chief Executive Officer, Africa Health Holdings, Ghana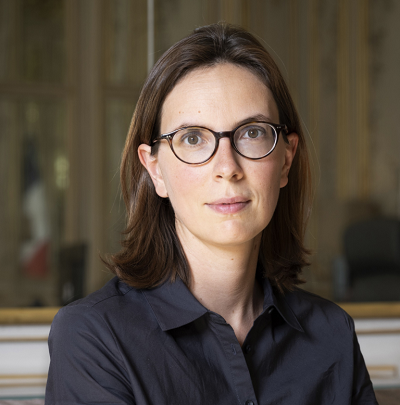 Amélie de Montchalin
Minister für die Umgestaltung des öffentlichen Sektors und den öffentlichen Dienst, Ministerium für die Umgestaltung des öffentlichen Sektors und den öffentlichen Dienst, Frankreich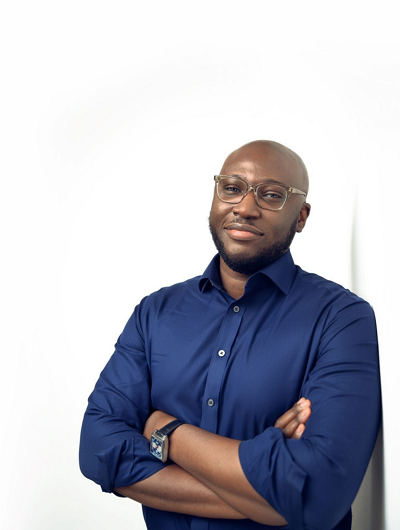 Abasi Ene-Obong
Chief Executive Officer und Gründer, 54gene, USA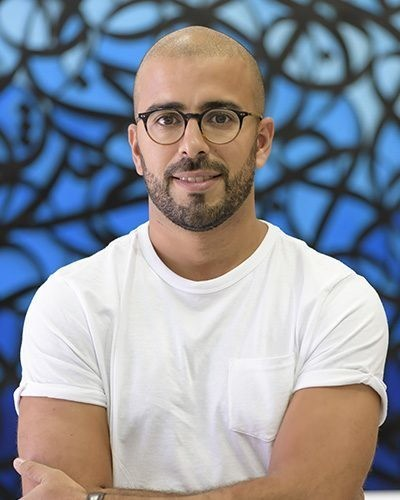 El Seed Faouzi
Künstler & Gründer, El Seed Studio, Tunesien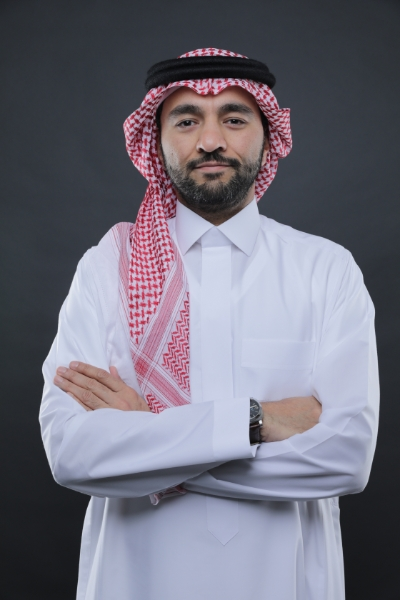 Fawaz Farooqui
Chefberater des Ministers, Kulturministerium von Saudi-Arabien, Saudi-Arabien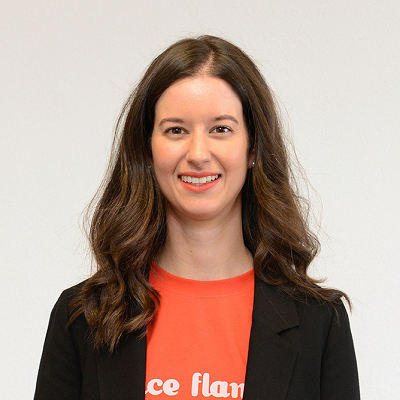 Cristina Fonseca
Partner, Indico Capital Partners, Portugal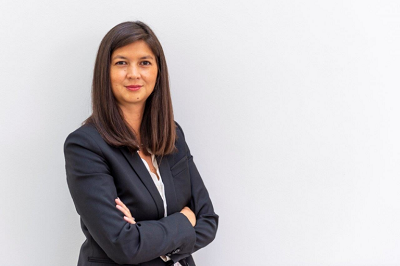 Laure Forgeron
Geschäftsführer; Head, Facultative Underwriting, Europe, Middle East and Africa, Swiss Re, Schweiz
Jocelyn Formsma
Geschäftsführender Direktor, National Association of Friendship Centres, Kanada
Laura Gersch
Mitglied des Vorstands, Betriebliche Altersversorgung, Allianz Lebensversicherungs-AG, Deutschland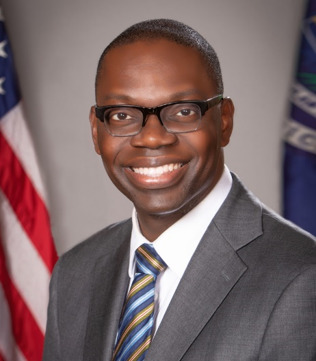 Garlin Gilchrist II
Vizegouverneur, Bundesstaat Michigan, USA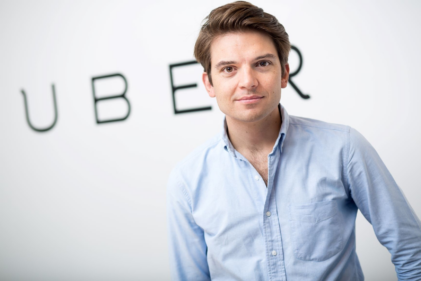 Pierre-Dimitri Gore-Coty
Senior Vice President, Lieferung, Uber Technologies, USA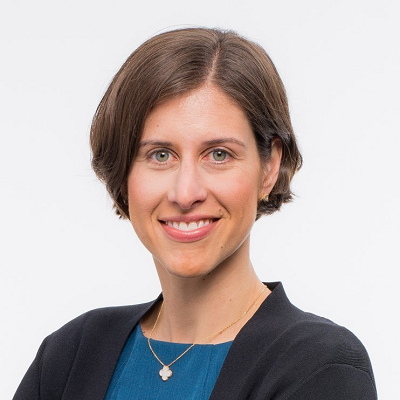 Megan Greenfield
Partner, McKinsey & Company, USA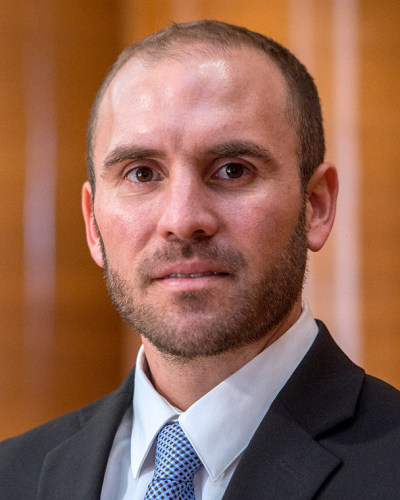 Martín Guzmán
Wirtschaftsminister, Wirtschaftsministerium von Argentinien, Argentinien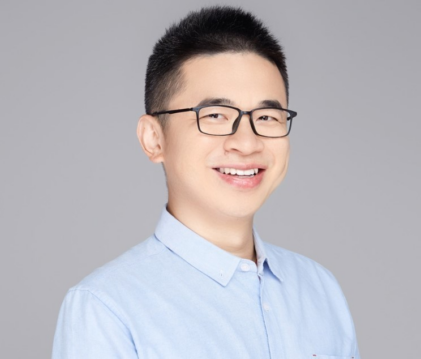 He Zhengyu
Leitender Wissenschaftler, Ant Group, Volksrepublik China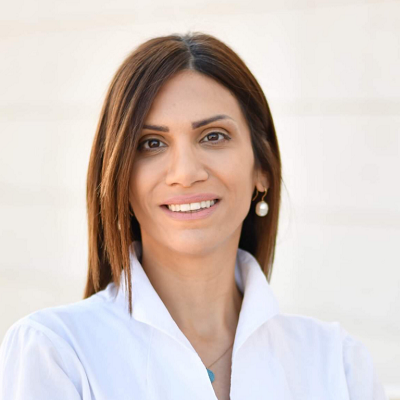 Dalal Saeb Iriqat
Vizepräsident, Internationale Beziehungen, Arabisch-Amerikanische Universität-Palästina, Palästinensische Gebiete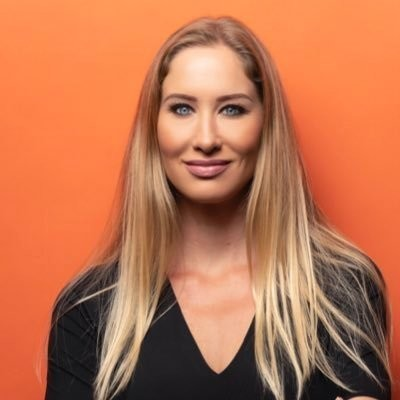 Jessica Jackson
Chief Advocacy Officer, Reform Alliance, USA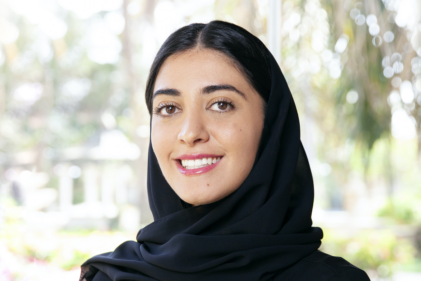 Dana Juffali
Vorstandsmitglied, Juffali and Brothers, Saudi-Arabien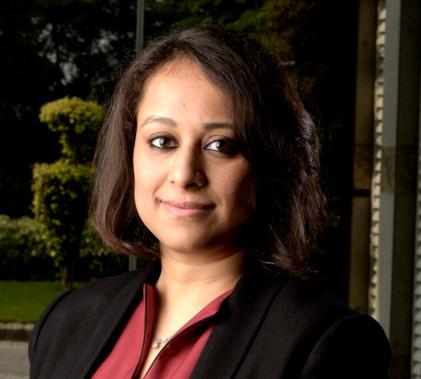 Gazal Kalra
Mitbegründer, Rivigo, Indien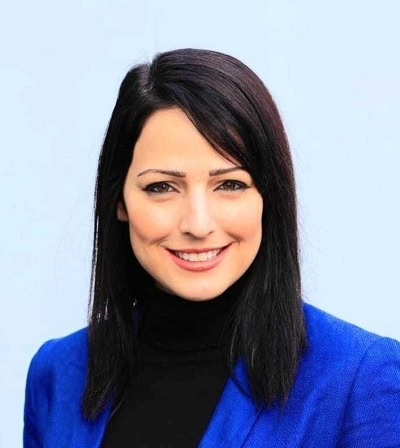 Gadeer Kamal-Mreeh
Senior Special Envoy, Nordamerika, The Jewish Agency, USA
Brian Kaufmann
Leiter Private Investments; Portfoliomanager; Mitglied des Management Committee, Viking Global Investors, USA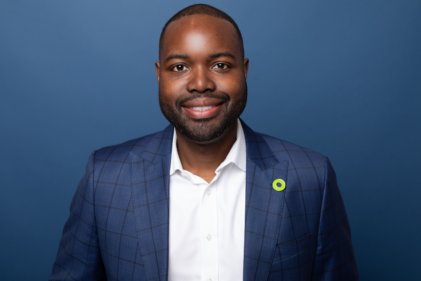 Conrod Kelly
Geschäftsführer, Chile, Merck & Co., Inc, USA
Ibram X Kendi
Direktor des Center for Antiracist Research, Boston University, USA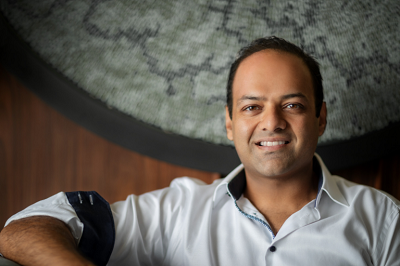 Shreevar Kheruka
Geschäftsführer, Borosil Ltd., Indien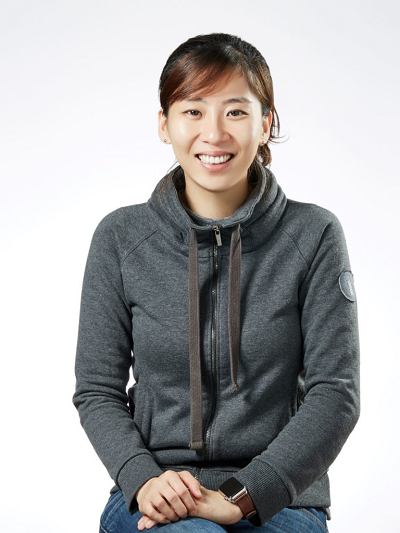 Sophie Seula Kim
Gründer und Chief Executive Officer, Kurly, Republik Korea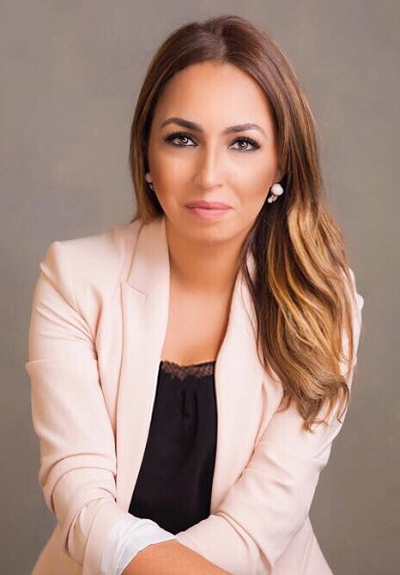 Sanae Lahlou
Ländervertreter, Marokko, Organisation der Vereinten Nationen für industrielle Entwicklung (UNIDO), Marokko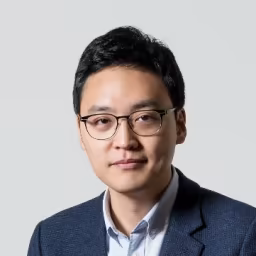 Seung Gun Lee
Chief Executive Officer und Gründer, Viva Republica (Toss), Republik Korea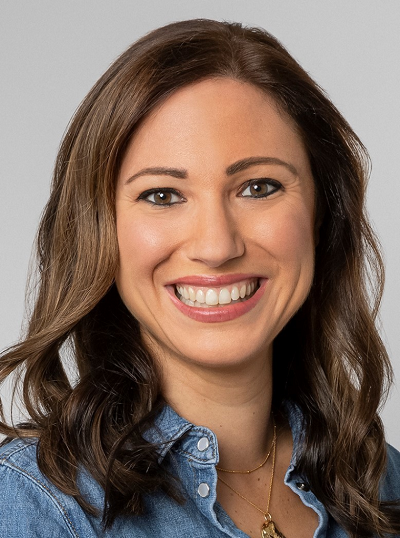 Catherine Lenson
Geschäftsführender Gesellschafter, SoftBank Investment Advisers (UK) Limited, Vereinigtes Königreich
Li Ni
Stellvertretender Vorsitzender und Chief Operating Officer, Bilibili Inc., Volksrepublik China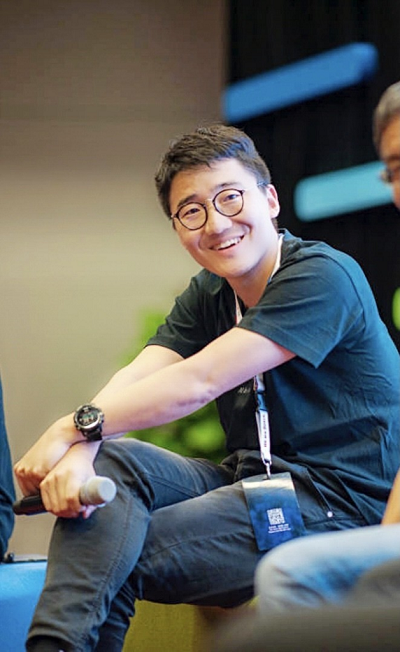 Li Yifan
Chief Executive Officer, Hesai Technology, Volksrepublik China
Haley Lowry
Globaler Nachhaltigkeitsdirektor, Dow, USA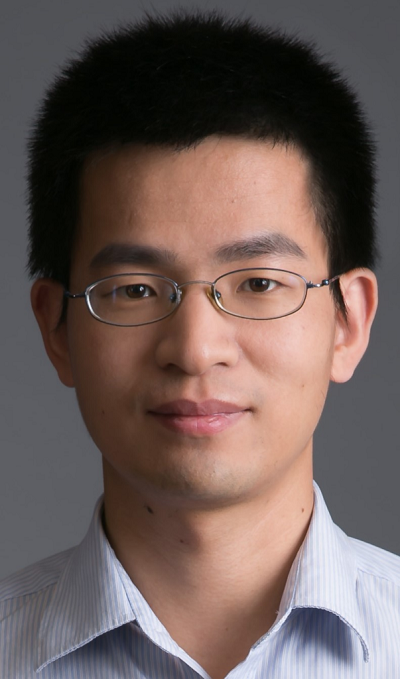 Lu Chaoyang
Professor für Physik, University of Science and Technology of China, Volksrepublik China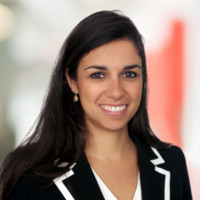 Luiza Mattos
Partner; Head of Healthcare South America, Bain & Company, Brasilien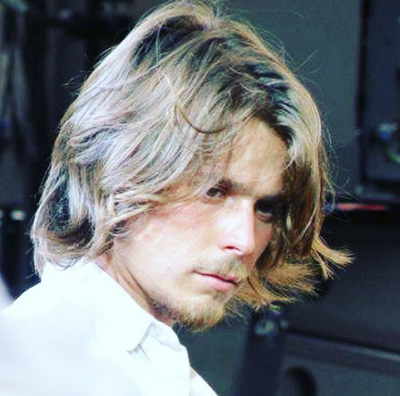 Lukas Nelson
Bandleader, Promise of The Real, USA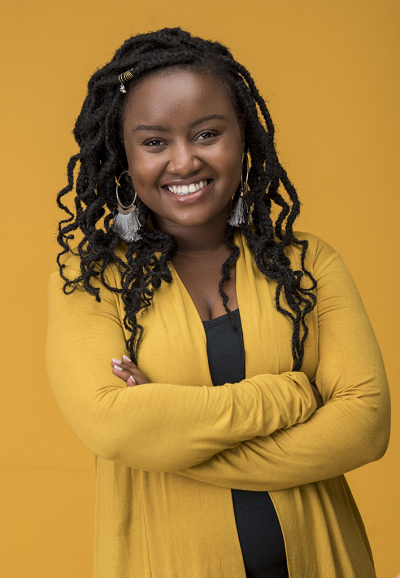 Wawira Njiru
Gründer und Geschäftsführer, Food for Education, Kenia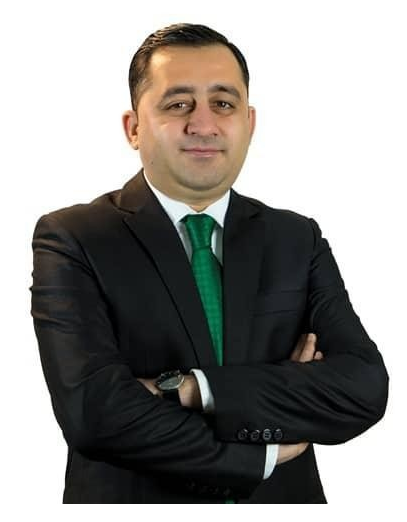 Mohammad Salem Omaid
Chief Executive Officer, Azizi Bank, Afghanistan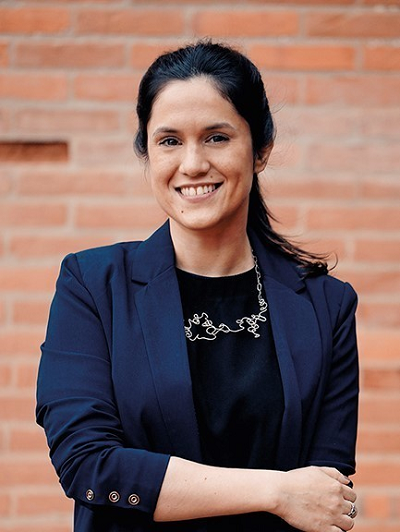 Adriana Ortiz
Präsident, National Handcraft Institute (IPA), Paraguay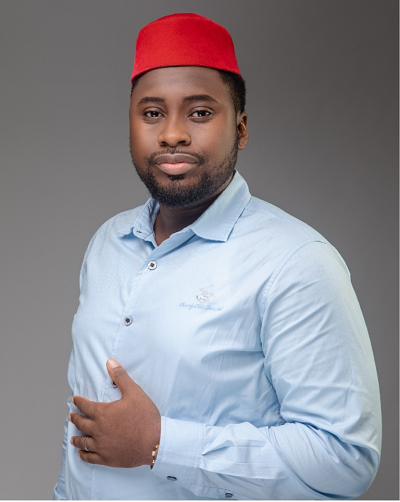 Obi Ozor
Gründer und Chief Executive Officer, Kobo360, Nigeria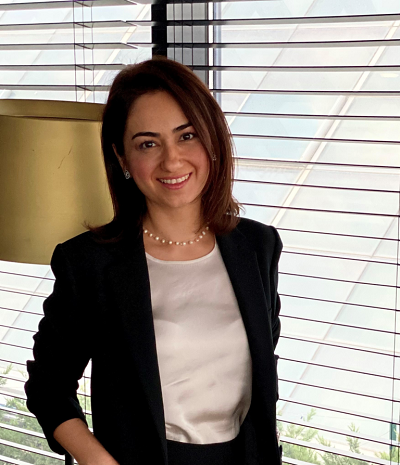 Burcu Ozturk
Chief Financial Officer, MLP Saglık Hizmetleri A.Ş., Türkei
Amit Paley
Chief Executive Officer und Executive Director, The Trevor Project, USA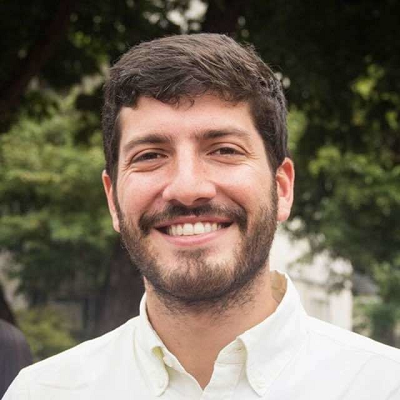 Roberto Patiño
Chief Executive Officer, Convive, Venezuela
Gregoire Pictet
Leiter Human Resources, Asien, Pictet Group, Schweiz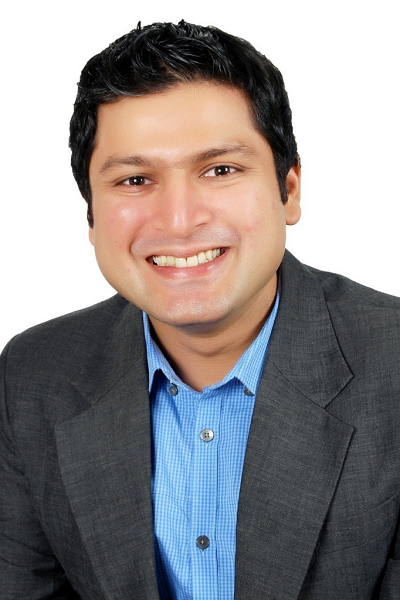 Ameya Prabhu
Geschäftsführer, NAFA Capital, Indien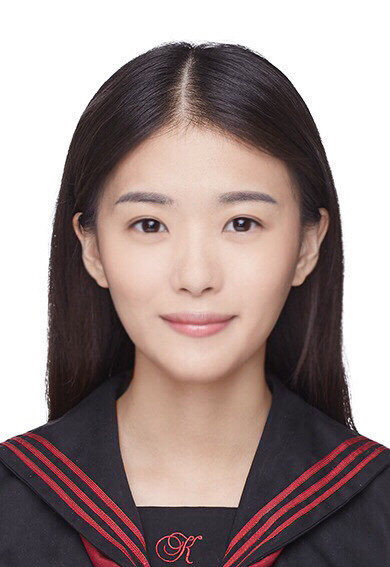 Zhuang Qian
Gründer und Chief Executive Officer, KnowYourself, Volksrepublik China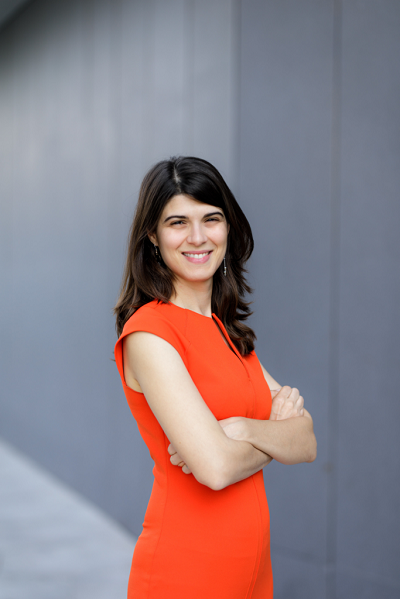 Kira Radinsky
Gründer und Chief Technology Officer, Diagnostic Robotics, Israel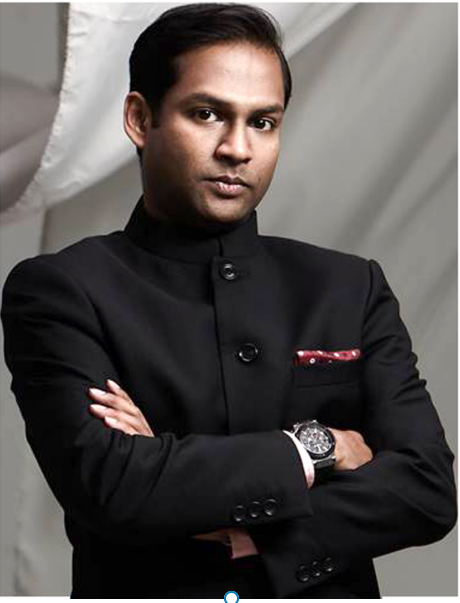 Rohan Ramakrishnan
Gründer und Chief Executive Officer, The ASEAN Post, Malaysia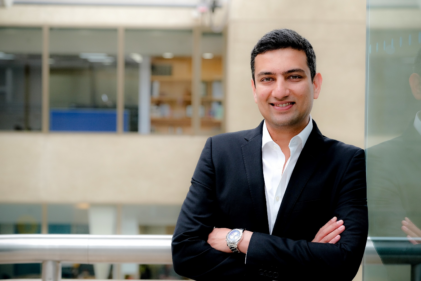 Hriday Ravindranath
Chief Product and Digital Officer, BT Global, BT Group Plc, Indien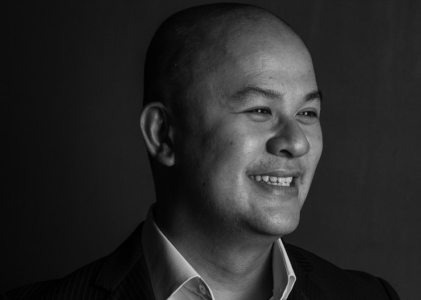 Paul Rivera
Mitbegründer und Chief Executive Officer, Kalibrr Technology Ventures, Philippinen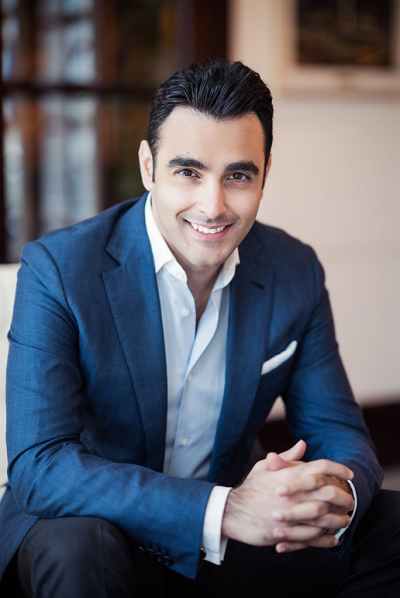 Kishin RK
Chief Executive Officer, RB Capital Limited, Singapur
Anneliese Schulz
Chief Sales Officer, Syncron AB, Singapur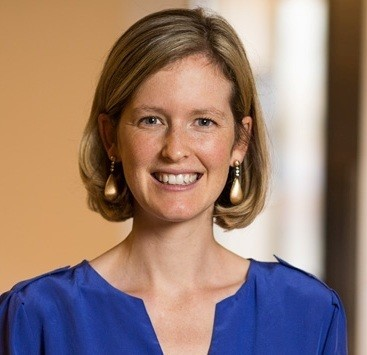 Emily Serazin
Geschäftsführer und Partner, Boston Consulting Group (BCG), USA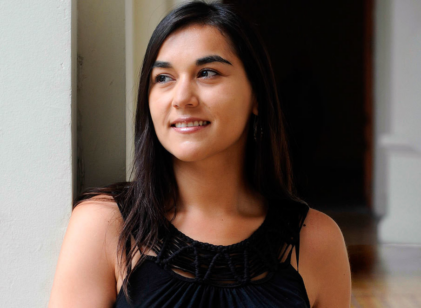 Izkia Siches
Minister für Inneres und öffentliche Sicherheit, Ministerium für Inneres und öffentliche Sicherheit von Chile, Chile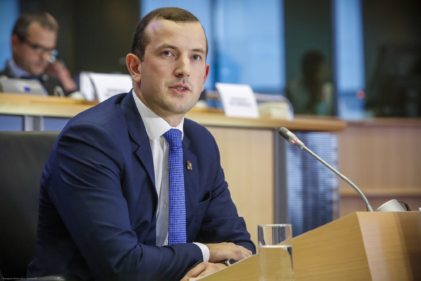 Virginijus Sinkevicius
Kommissar für Umwelt, Ozeane und Fischerei, Europäische Kommission, Belgien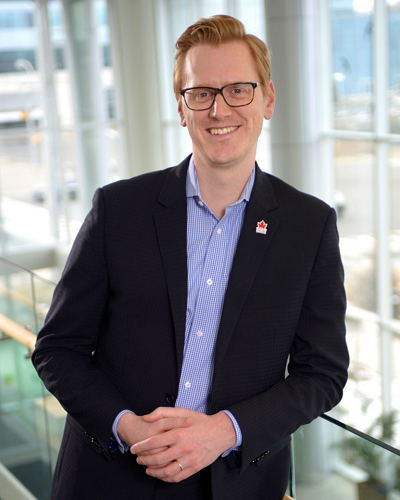 Liam Sobey
Vizepräsident, Merchandising, Sobeys Inc., Kanada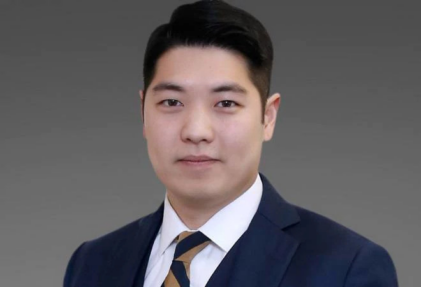 Tanit Chearavanont
Geschäftsführer, Siam Makro Plc, Thailand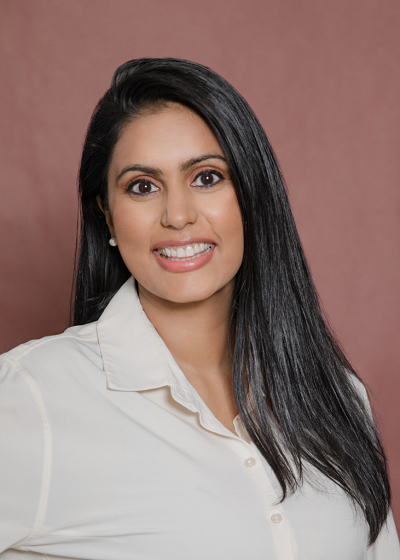 Vasudha Vats
Vizepräsident, Pfizer, USA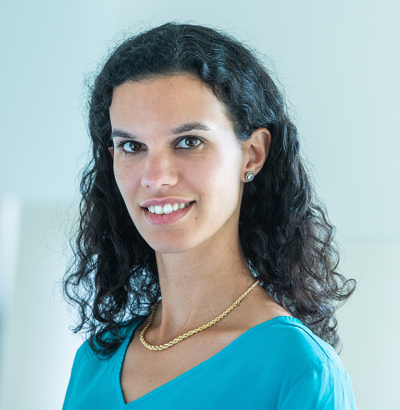 Claudia Vergueiro Massei
Chief Executive Officer, Oman, Siemens, Deutschland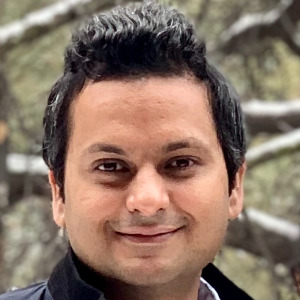 Hitesh Wadhwa
Principal, Enterprise Sales, Amazon Web Services, USA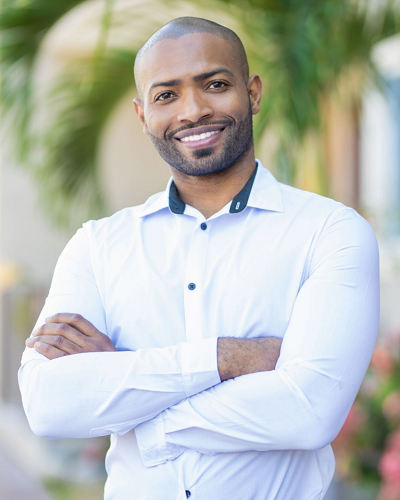 David Alexander Walcott
Gründer und geschäftsführender Gesellschafter, Novamed, USA
Wang Guan
Nachrichtensprecher und Moderator, China Global Television Network, Volksrepublik China
Ricardo Weder
Gründer und Chief Executive Officer, JUSTO, INC., Mexiko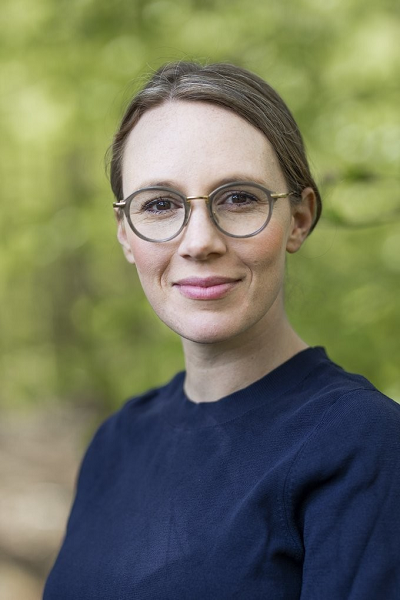 Lea Wermelin
Umweltminister, Umweltministerium von Dänemark, Dänemark
Silvia Wiesner
General Manager, Belgien und Luxemburg, Unilever, Belgien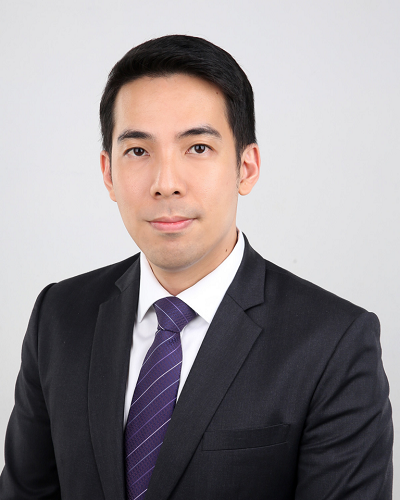 Gareth Wong
Senior Vice President, Group Strategy & Projects, Sembcorp Industries Ltd, Singapur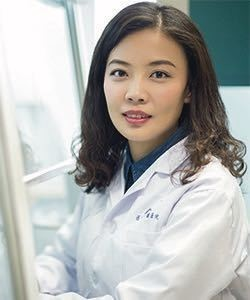 Chen Wu
Professor am National Cancer Center, Chinesische Akademie der Medizinischen Wissenschaften, Volksrepublik China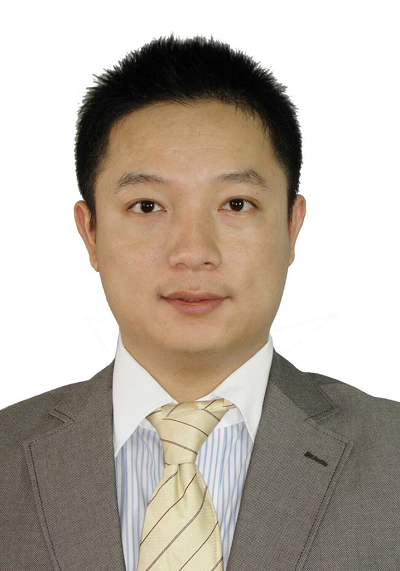 Xue Peng
Gründer und Chief Executive Officer, Beijing Tongcheng Biying Technology Ltd, Volksrepublik China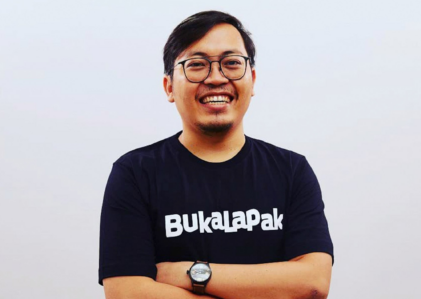 Achmad Zaky
Gründer, Bukalapak, Indonesien
Trainingsjahr 2022 beim YGL Club

Joud Abdel Majeid
Stellvertretender Chief Financial Officer, BlackRock, USA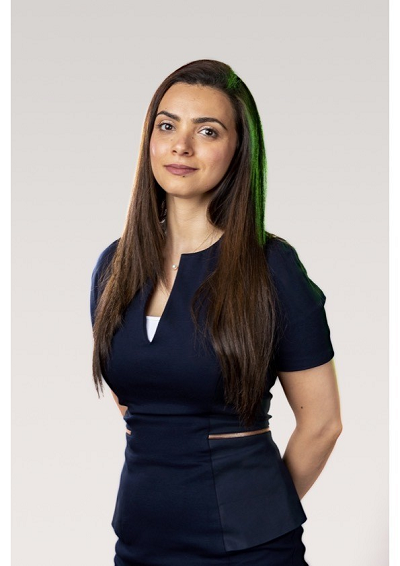 Enass Abo-Hamed
Chief Executive Officer, H2GO Power Ltd., Vereinigtes Königreich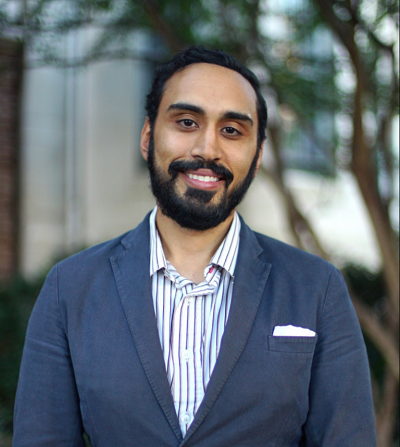 Usman Ahmed
Leiter Global Public Policy and Research, Paypal, Inc., USA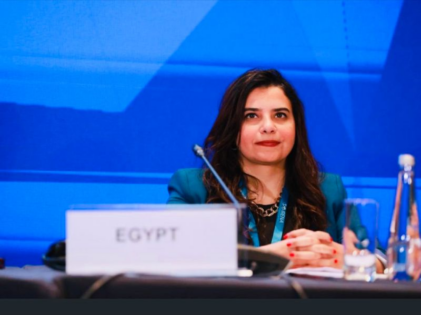 Sahar Albazar
Parlamentsmitglied und stellvertretender Vorsitzender des Ausschusses für auswärtige Angelegenheiten, ägyptisches Parlament, Ägypten
Mohammed Alghanim
Group Chief Executive Officer, Hamad S. Al-Ghanim Group, Kuwait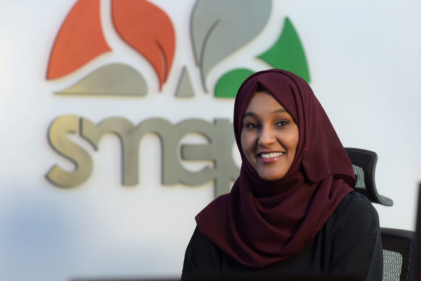 Safiya Al-Jabry
Exekutivdirektor, Dienst zur Förderung von Klein- und Kleinstunternehmen (SMEPS), Jemen
Colin Allred
Kongressabgeordneter aus Texas (D), 32. Bezirk, US-Repräsentantenhaus, USA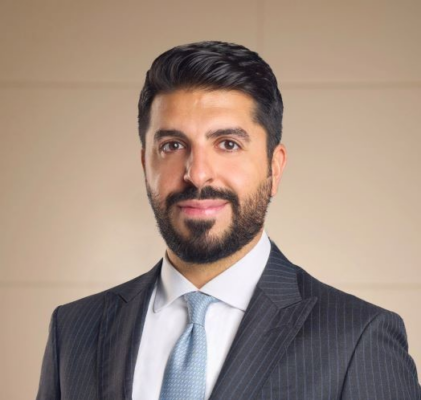 Hamad AlMahmeed
Staatssekretär für Forschung und Projekte, Büro des Premierministers, Bahrain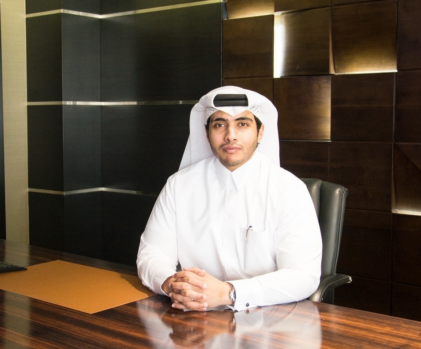 Abdulrahman Essa Al-Mannai
President und Chief Executive Officer, Milaha Group, Katar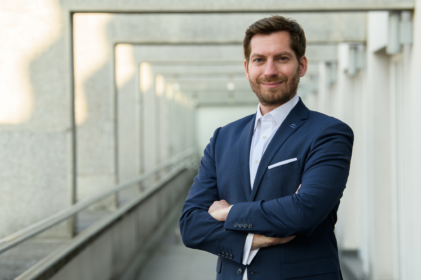 Mark Boris Andrijanič
Minister für digitale Transformation, Regierungsamt für digitale Transformation von Slowenien, Slowenien
Jennifer (Jen) Auerbach-Rodriguez
Geschäftsführer – MLWM Strategische Wachstumsmärkte, Merrill Lynch, USA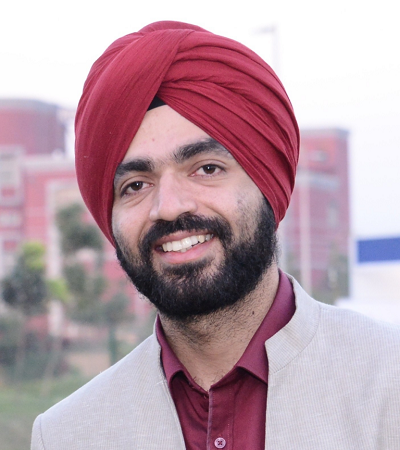 Jaideep Bansal
Chief Executive Officer, Global Himalayan Expedition (GHE), Indien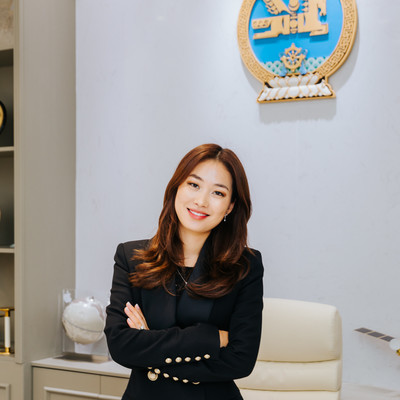 Bolor-Erdene Battsenge
Staatssekretär, Ministerium für digitale Entwicklung, Mongolei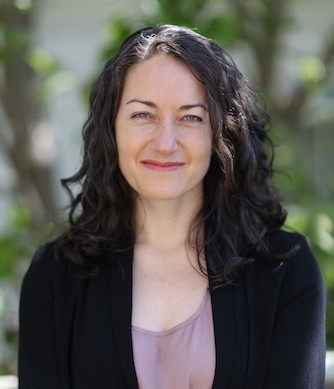 Jessica Beckerman
Mitbegründer und Chief Medical Officer, Muso, USA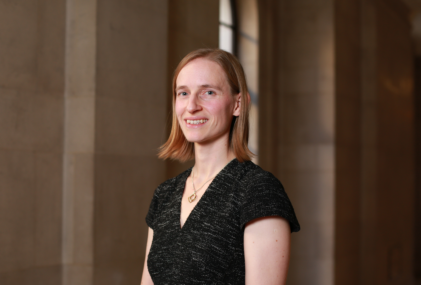 Venetia Bell
Group Chief Sustainability Officer; Leiter, Strategie, Gulf International Bank (GIB), Vereinigtes Königreich
Natalie Black
Handelskommissar Ihrer Majestät für den asiatisch-pazifischen Raum, Ministerium für internationalen Handel, Singapur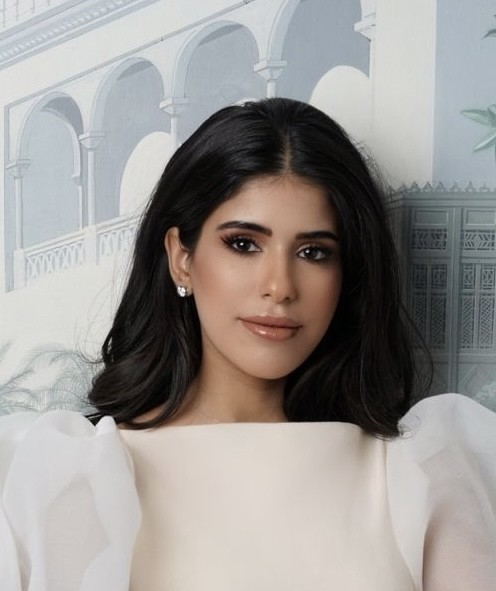 Noor Boodai
Chief Executive Officer, TenX, Kuwait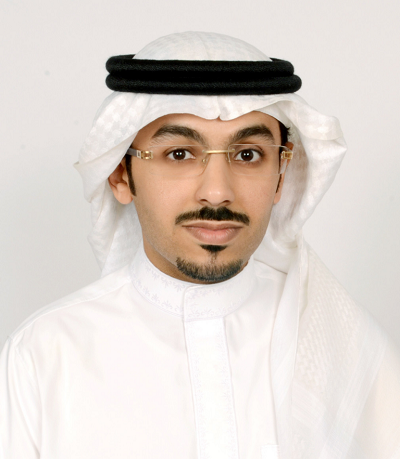 Fares Bugshan
Chief Executive Officer, Bugshan Investment, Saudi-Arabien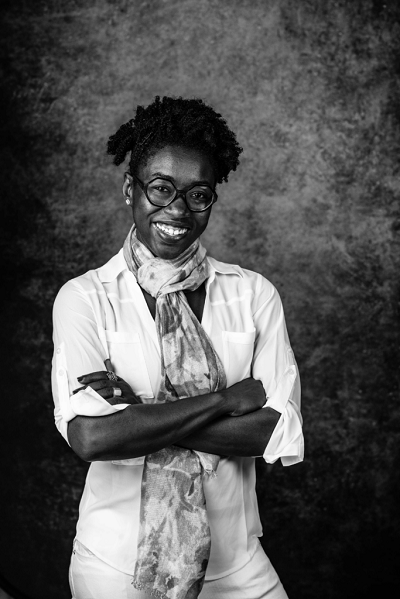 Joy Buolamwini
Gründer und Geschäftsführer der Algorithmic Justice League, USA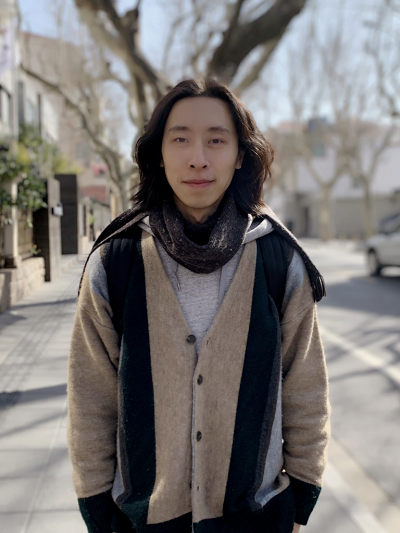 Yanqing (Kenny) Cai
Mitbegründer und Chief Executive Officer, BottleDream, Volksrepublik China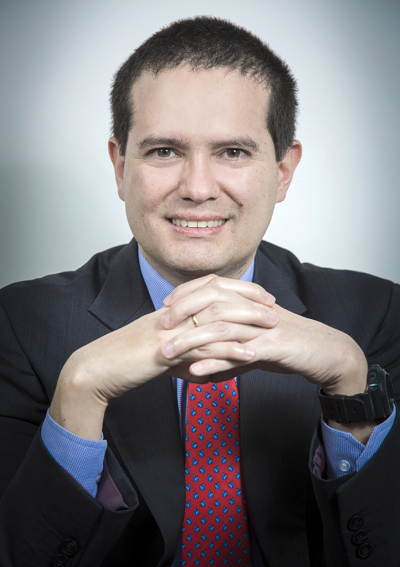 Freddy Castro
Chief Executive Officer, Banca de las Oportunidades, Kolumbien
Raghav Chadha
Mitglied des Parlaments – Oberhaus (Rajya Sabha), Regierung des National Capital Territory of Delhi, Indien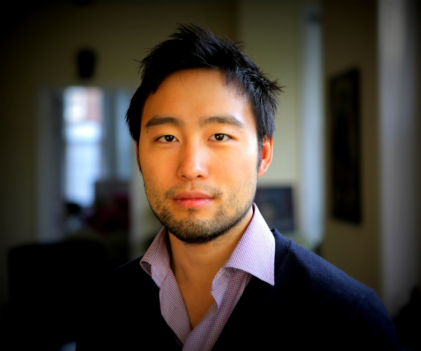 Eugene Chung
Chief Executive Officer und Gründer, Penrose Studios, USA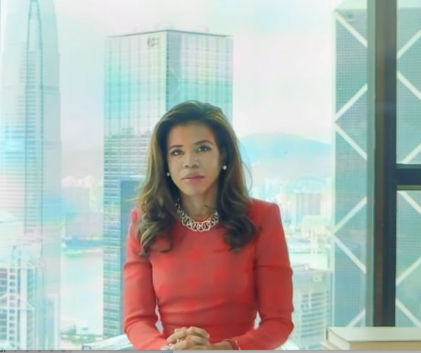 Claire Cormier Thielke
Landesleiter, Greater China, Hines Asien-Pazifik, Sonderverwaltungszone Hongkong, China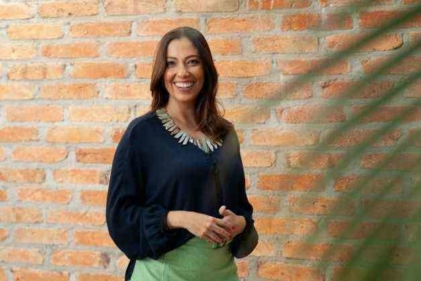 Bárbara Luiza Coutinho do Nascimento
Staatsanwalt, Staatsanwaltschaft Rio de Janeiro, Brasilien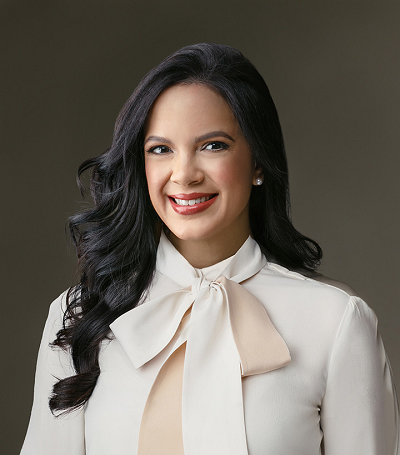 Maria Eugenia del Castillo Cabrera
Gesandter des Vizepräsidenten der Dominikanischen Republik, Präsidentschaft der Dominikanischen Republik, Dominikanische Republik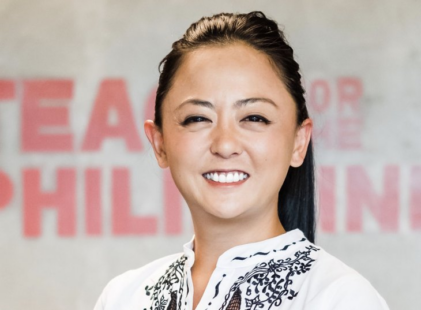 Clarissa Delgado
Mitbegründer und Chief Executive Officer, Teach For the Philippines, Philippinen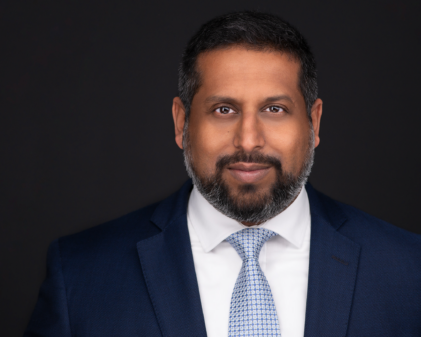 Vilas Dhar
Präsident und Treuhänder, Patrick J. McGovern Foundation, USA
Soraya Djermoun
Geopolitischer Experte, Autor und Unternehmer, Kheyma, Algerien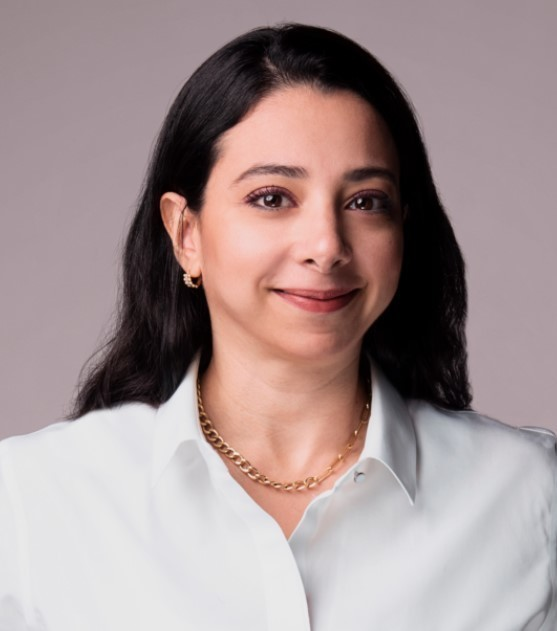 Ola Doudin
Mitbegründer und Chief Executive Officer, BitOasis, Vereinigte Arabische Emirate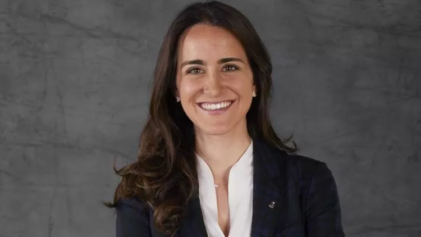 Esra Eczacıbaşı Coşkun
Vorstandsmitglied und Group Digital Transformation Coordinator, Eczacıbaşı Holding, Türkei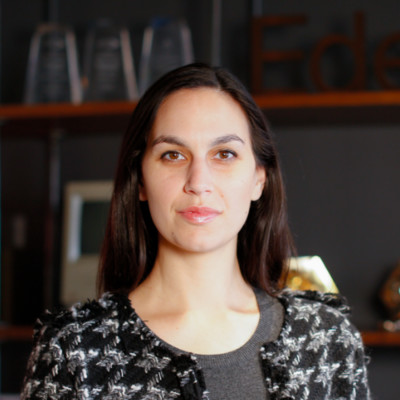 Margot Edelman
Geschäftsführer, Edelman, USA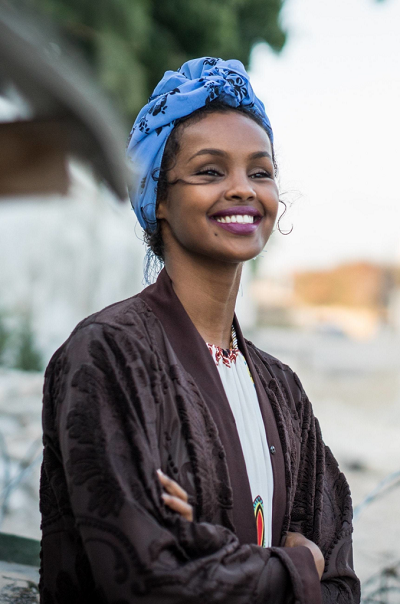 Ilwad Elman
Chief Operating Officer, Elman Peace Centre, Kanada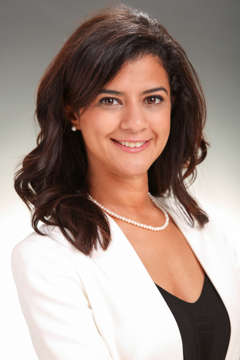 Amal Enan
Chief Investment Officer, American University in Kairo, Ägypten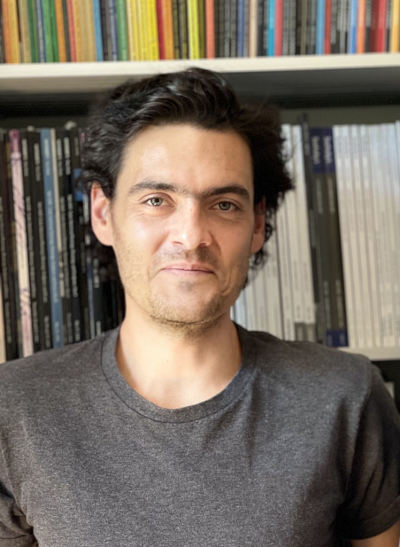 Daniel Feldman
Gründer und Architekt, Zona Industrial Taller de Arquitectura, Kolumbien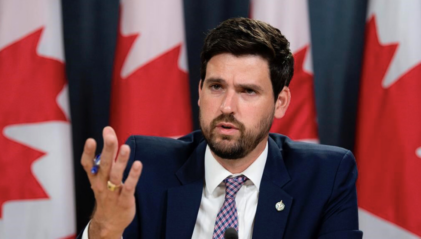 Sean Fraser
Minister für Einwanderung, Flüchtlinge und Staatsbürgerschaft, Staatsbürgerschaft und Einwanderung Kanada, Kanada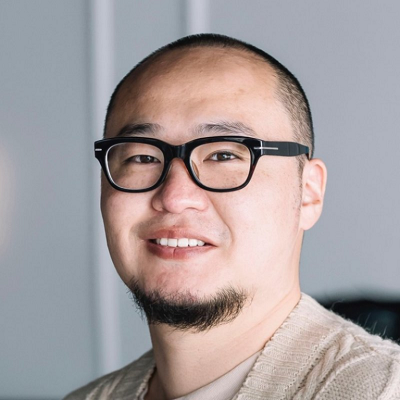 Badruun Gardi
Mitbegründer und Vorsitzender, GerHub, Mongolei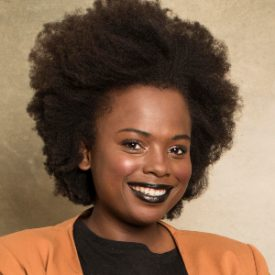 Luana Génot
Geschäftsführender Direktor, Brasilianisches Identitätsinstitut, Brasilien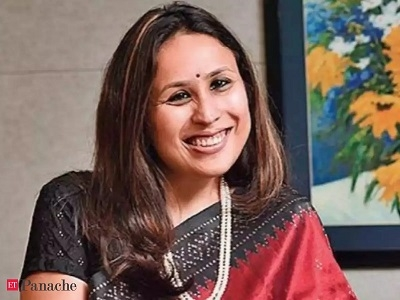 Radhika Gupta
Managing Director und Chief Executive Officer, Edelweiss Mutual Fund, Indien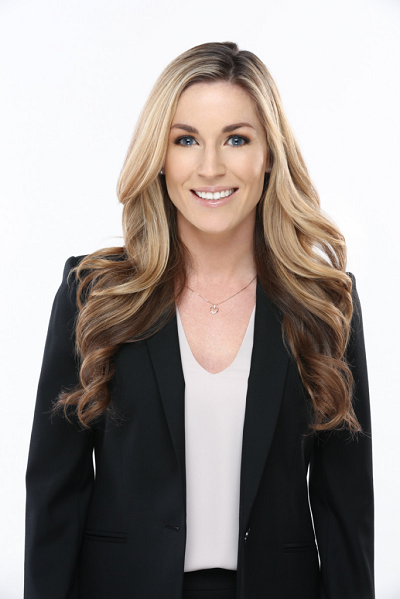 Kim Hallwood
Leiter Corporate Sustainability, HSBC Bank Canada, Kanada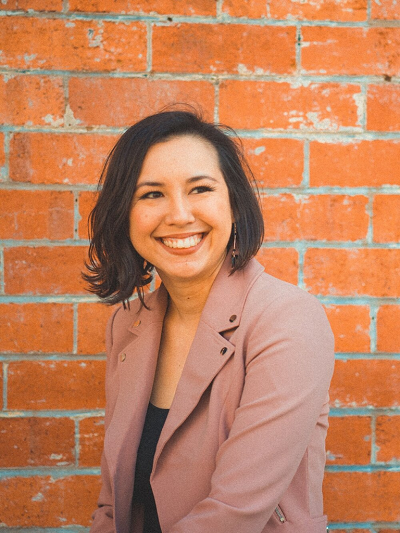 Sophia Hamblin Wang
Chief Operating Officer, Mineral Carbonation International (MCi), Australien
Bicheng Han
Gründer und Chief Executive Officer, BrainCo, USA
Miku Hirano
Chief Executive Officer, Cinnamon, Japan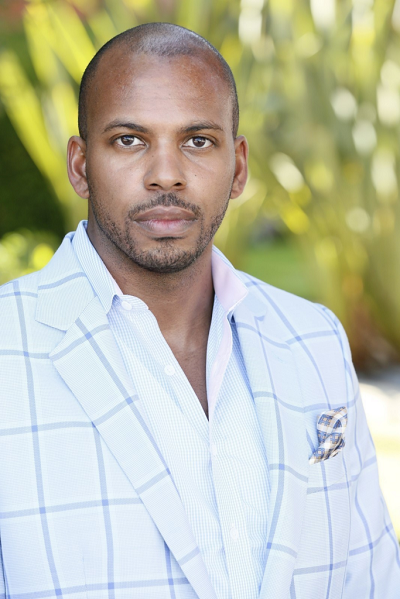 Orenzo (Perry) Hollowell
Head of Global Equities and Sustainable Investing, CFI Partners, USA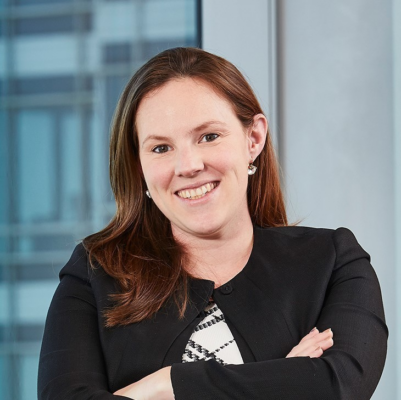 Caroline Blanch Israel
Geschäftsführer und Partner, Boston Consulting Group, Australien
Mmaki Jantjies
Leiter Innovation, Telekom, Südafrika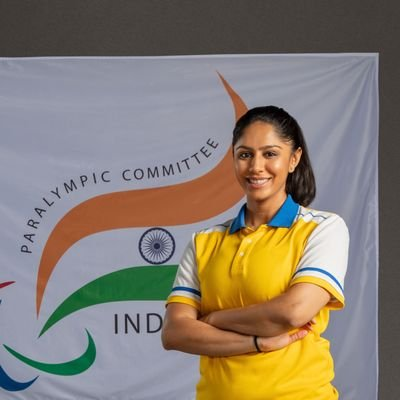 Manasi Joshi
Athlet, Sports Authority of India, Indien
Wissam Joubran
Komponist, Performer, Gitarrenbauer, Le Trio Joubran, Palästinensische Gebiete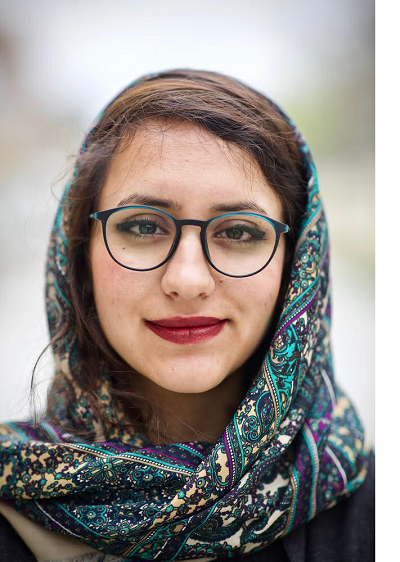 Freshta Karim
Gründungsdirektor, Charmaghz Cultural and Services Organization, Vereinigtes Königreich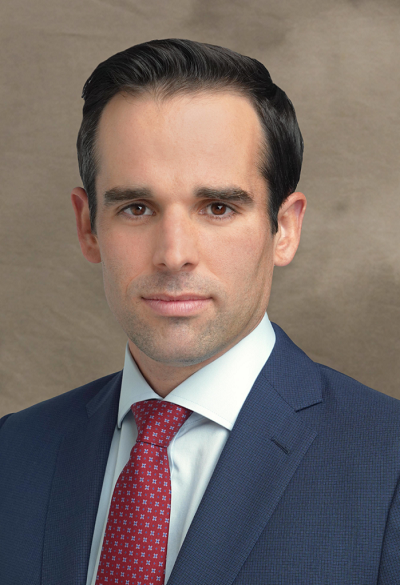 Matthew Katz
Globaler Leiter Data Science, Blackstone Group, USA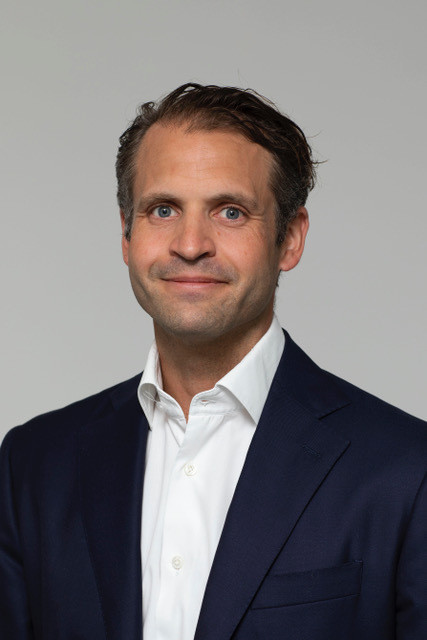 Christer Kjos
Chief Executive Officer, Canica Holding AG, Schweiz
Danae Kyriakopoulou
Senior Policy Fellow, Grantham Research Institute, London School of Economics and Political Science, Vereinigtes Königreich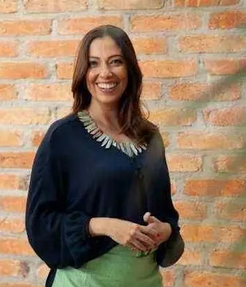 Irina Lachowski
Chief Executive Officer, RenovaBR, Brasilien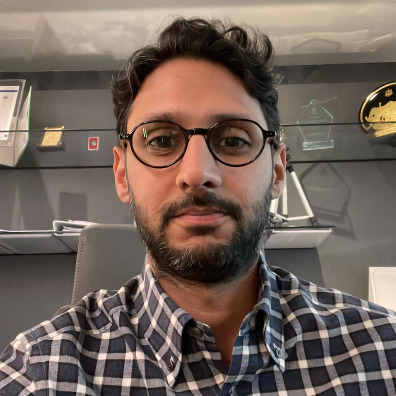 Yashovardhan Lohia
Executive Director and Chief Sustainability Officer, Indorama Ventures, Thailand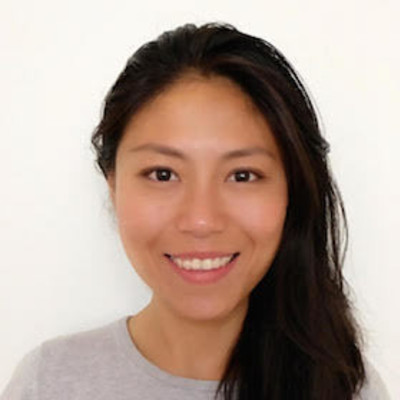 Siwan (Swan) Lu
Direktor, Zurich Global Ventures, Schweiz
Zoya Lytvyn
Kopf, Osvitoria, Ukraine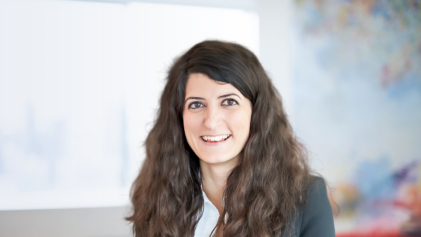 Anne-Laure Malauzat
Partner, Chief DEI Officer Middle East, Bain & Company, Vereinigte Arabische Emirate
Ritesh Malik
Gründer, Innov8 Coworking, Indien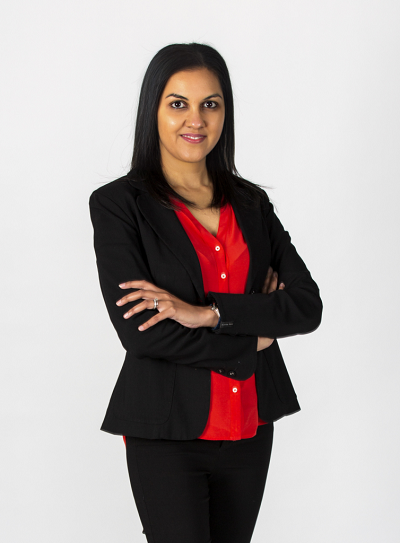 Esha Mansingh
Executive Vice President, Corporate Affairs and Investor Relations, Imperial Logistics, Südafrika
Eva Maydell
Mitglied des Europäischen Parlaments, Europäisches Parlament, Belgien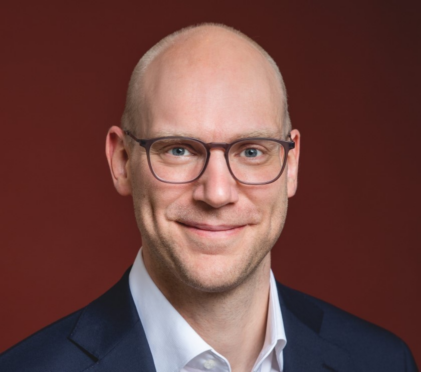 Philip Meissner
Ordentlicher Professor, Deutschland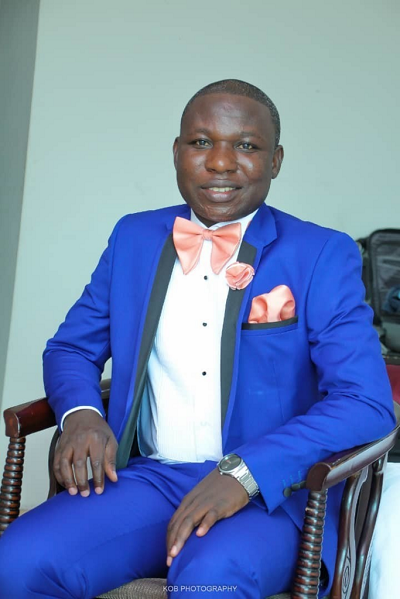 James Kwame Mensah
Senior Lecturer, University of Ghana, Ghana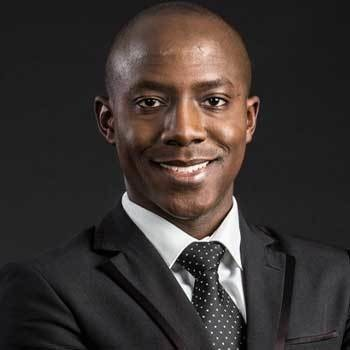 James Mnyupe
Wirtschaftsberater des Präsidenten; Green Hydrogen Commissioner, Büro des Präsidenten von Namibia, Namibia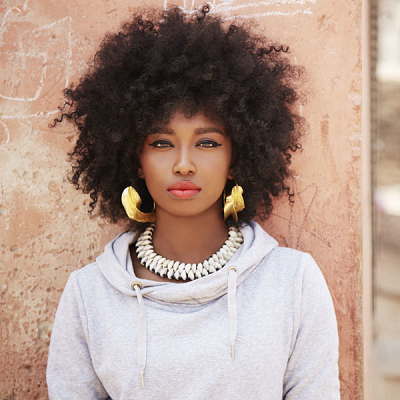 Inna Modja
Landbotschafter, Übereinkommen der Vereinten Nationen zur Bekämpfung der Wüstenbildung (UNCCD), Portugal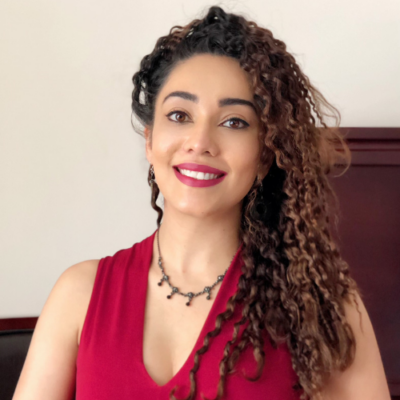 Nasreen Ali Mohamed
Gründer und Chief Executive Officer, Afrikapu Ltd, Kenia
Françoise Moudouthe
Chief Executive Officer, African Women's Development Fund, Ghana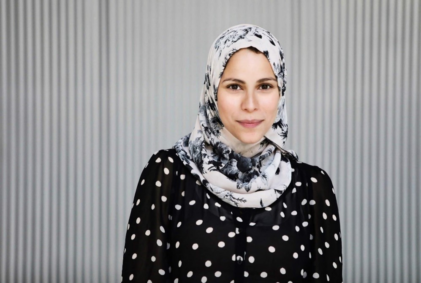 Alaa Murabit
Director, Health (PAC), UN High-Level Commissioner and SDG Advocate, Bill & Melinda Gates Foundation, USA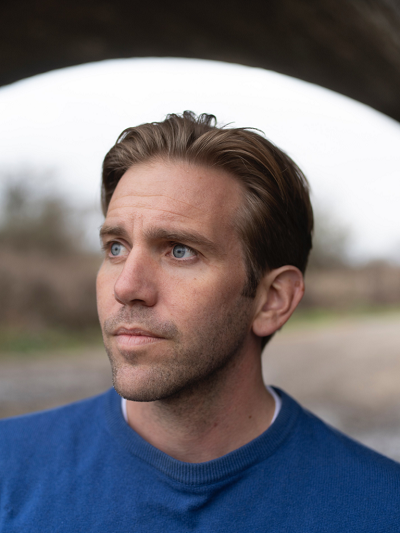 Tom Mustill
Direktor, Gripping Films Ltd, Vereinigtes Königreich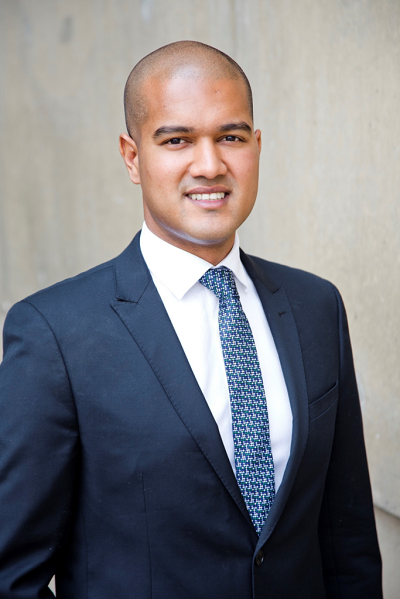 Zuriel Naiker
Geschäftsführer: Industrie (Naher Osten und Afrika) und Vertrieb (Afrika), Marsh & McLennan Companies, Südafrika
Lesley Ndlovu
Chief Executive Officer, African Risk Capacity (ARC), Südafrika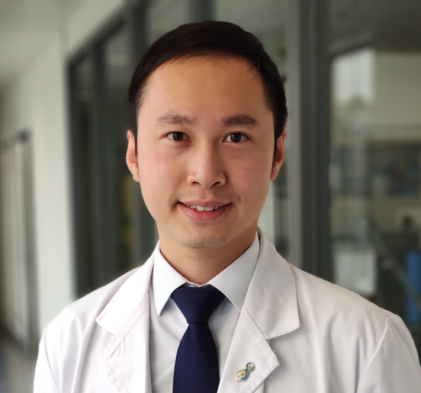 Wai-Lung (Billy) Ng
Assistenzprofessor, School of Pharmacy, The Chinese University of Hong Kong, Sonderverwaltungszone Hongkong, China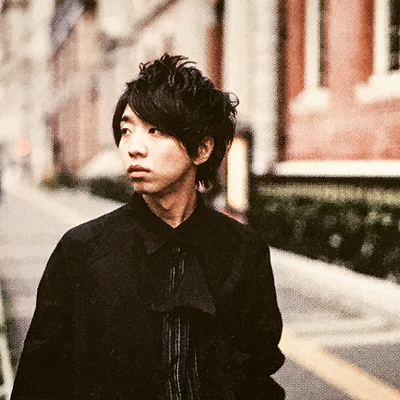 Yoichi Ochiai
Außerordentlicher Professor, Universität Tsukuba, Japan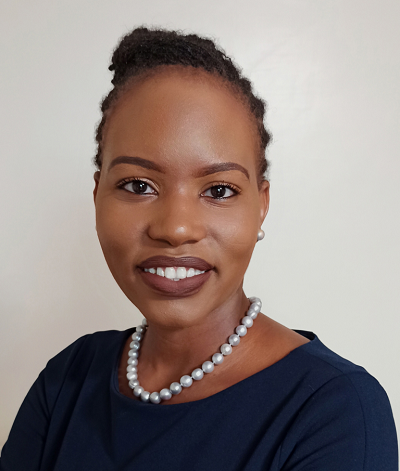 Eva Otieno
Afrika-Stratege, Standard Chartered Bank Kenya Ltd, Kenia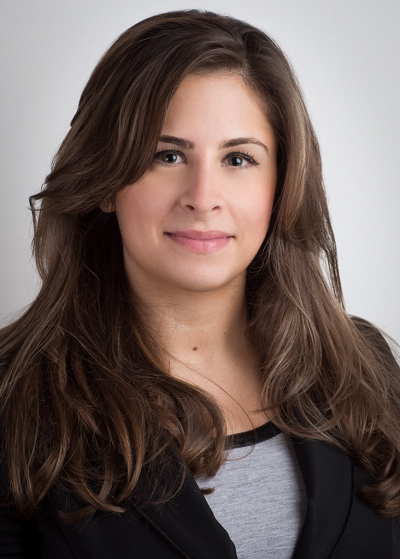 Ioana Patriniche
Managing Director / Head of Investor Relations, Deutsche Bank, Großbritannien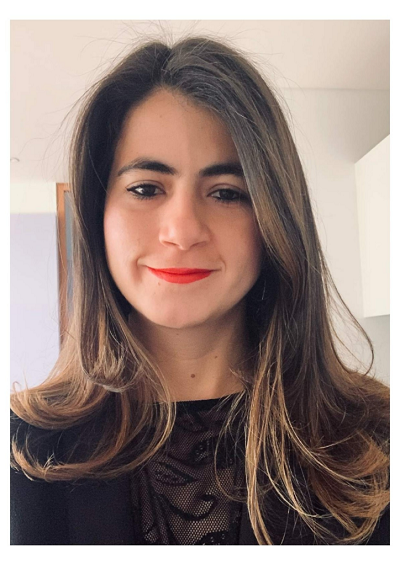 Mia Perdomo
Mitbegründer und CEO, Aequales, Kolumbien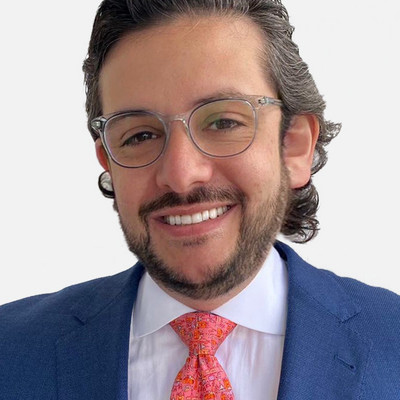 Carlo Perez-Arizti
Partner, Baker McKenzie, Mexiko
Sarah Rawson
Regional Head oRegional Head of Business Management EMEA, Swiss Re Services Limited, Vereinigtes Königreich
Juan Carlos Rincón
Herausgeber der Meinungsabteilung, El Espectador, Kolumbien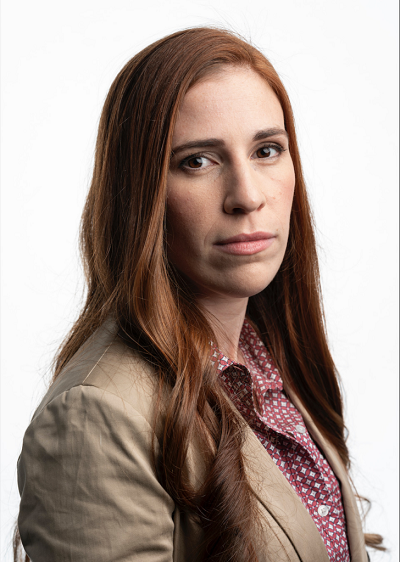 Kaitlyn Sadtler
Earl Stadtman Tenure-Track Investigator, Leiter der Abteilung für Immunengineering, National Institutes of Health, USA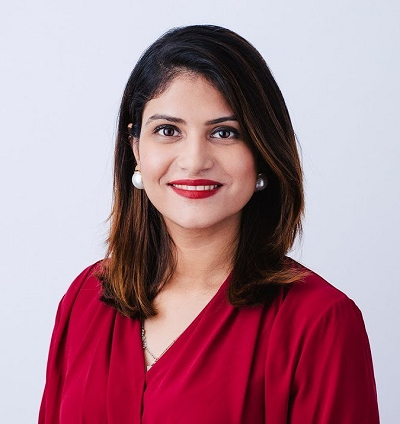 Sara Saeed Khurram
Chief Executive Officer und Mitbegründer, Sehat Kahani, Pakistan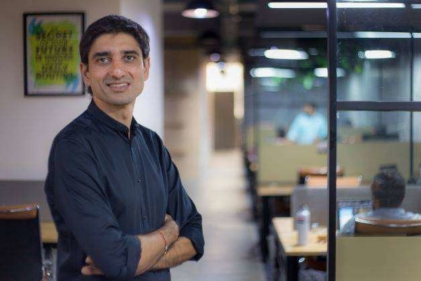 Suhail Sameer
Chief Executive Officer, Resilient Innovation Private Limited (BharatPe), Indien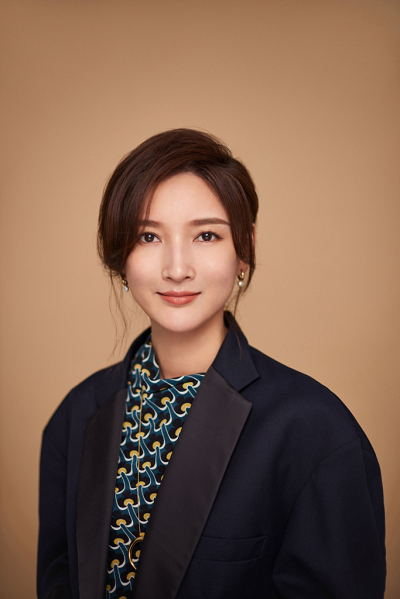 Zou Shasha
Gründer und Chief Executive Officer, AHA Entertainment, Volksrepublik China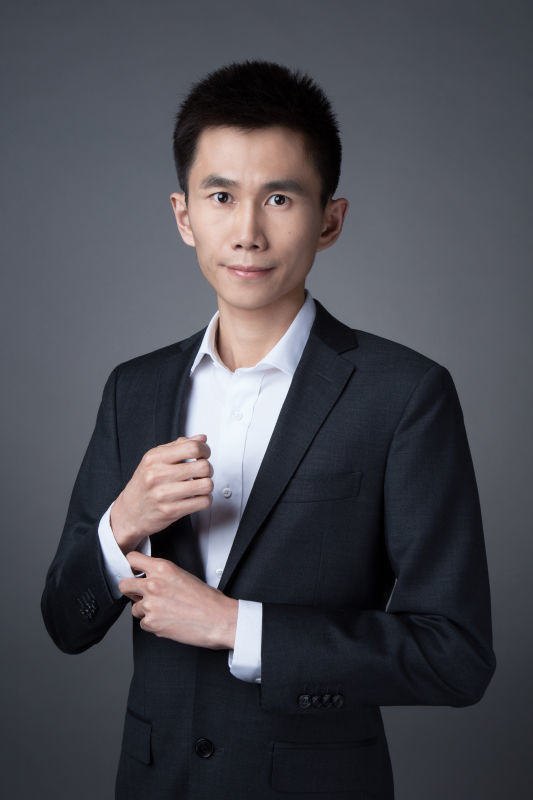 Shen Peng
Gründer und Chief Executive Officer, Shuidi Company, Volksrepublik China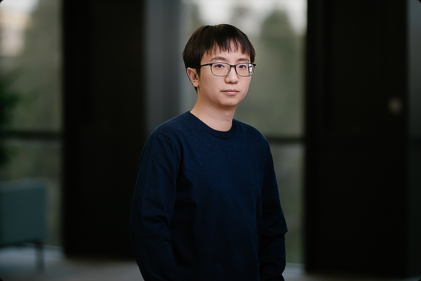 Yichen Shen
Gründer und Chief Executive Officer, Lightelligence, Volksrepublik China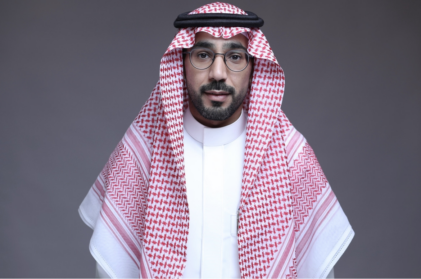 Naif Sheshah
Assistant Deputy Governor for Planning and Development & Chief Digital Officer, Communications and Information Technology Commission (CITC), Saudi-Arabien
Mayank Singhal
Global Head of Private Equity and Venture Capital, Abu Dhabi Growth Fund (ADG), Vereinigte Arabische Emirate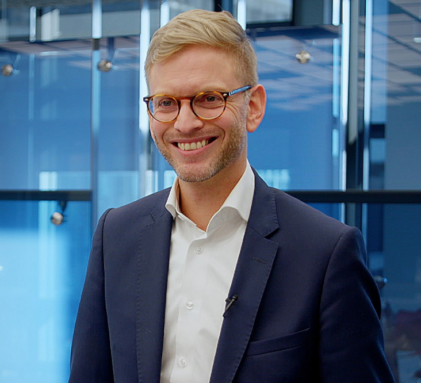 Mark Stoffels
Geschäftsführer, Connected Care Nordamerika, Philips, USA
Omar Sultan Al Olama
Minister of State for Artificial Intelligence, Digital Economy and Remote Work Applications, Büro des Premierministers der Vereinigten Arabischen Emirate, Vereinigte Arabische Emirate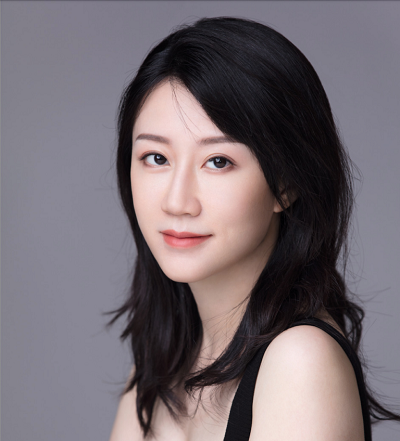 Christy Lei Sun
Chief Marketing Officer, Yatsen Global, Volksrepublik China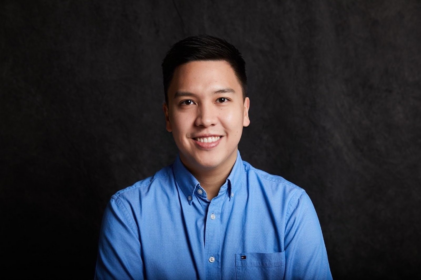 Steve Suryadinata
Geschäftsführer, BSA Land, Indonesien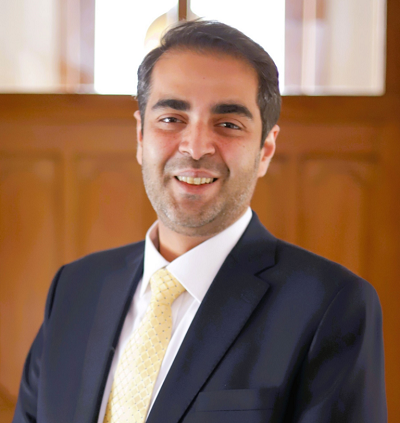 Saad Hayat Tamman
Mitglied – Abteilung Strategische Reformen und Umsetzung, Büro des Premierministers von Pakistan, Pakistan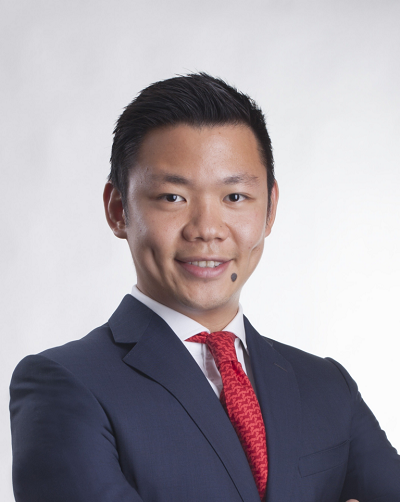 Anderson Tanoto
Geschäftsführer, RGE, Singapur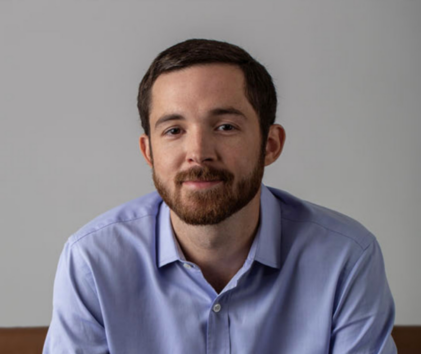 John R. Tyson
Leitender Vizepräsident; Strategie- und Chief Sustainability Officer, Tyson Foods, USA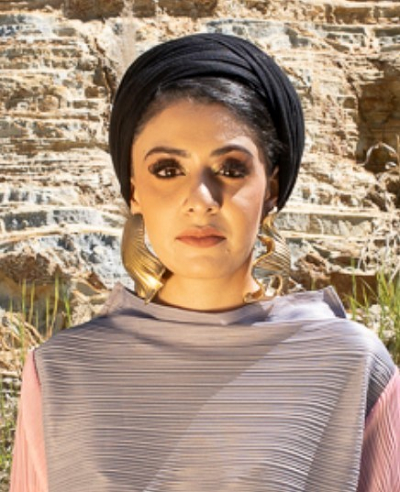 Sumayya Vally
Gründer und Direktor, Counterspace, Südafrika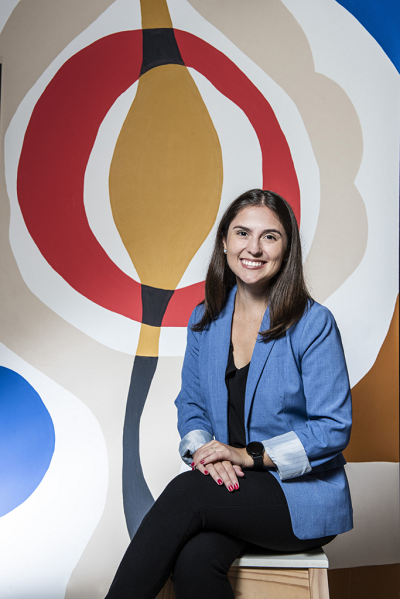 Mariana Vasconcelos
Chief Executive Officer, Agrosmart, Brasilien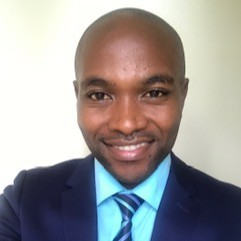 Dominic Wadongo
Group Head of Operational Risk, Equity Group Holdings Plc, Kenia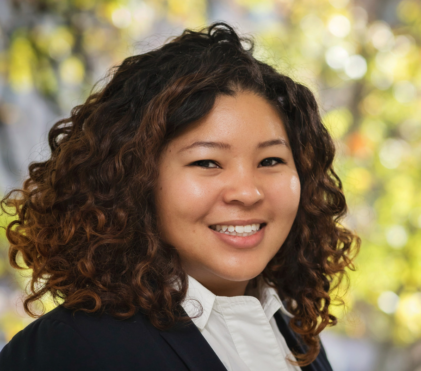 Kiah Williams
Mitbegründer und Geschäftsführer von Supporting Initiatives to Redistribute Unused Medicine – SIRUM, USA
Sun Xuemei
Vorsitzender, Beijing All in One Public Welfare Foundation, Volksrepublik China
Yuito Yamada
Partner, McKinsey & Company, Japan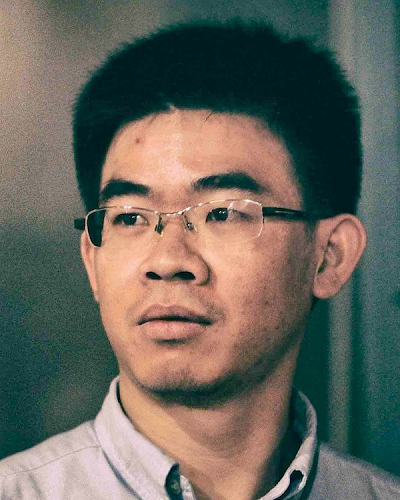 Luhui Yan
Gründer und Chief Executive Officer, Carbonstop, Volksrepublik China
Yeoh Keong Hann
Geschäftsführer, YTL Power Generation, Malaysia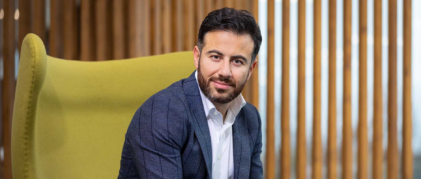 Yousef Yousef
Chief Executive Officer, LG Sonic B.V., Niederlande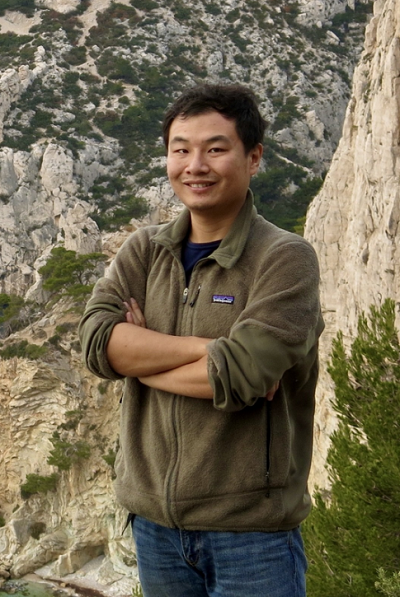 Boju Zhang
Generalsekretär, Ginkgo Foundation, Volksrepublik China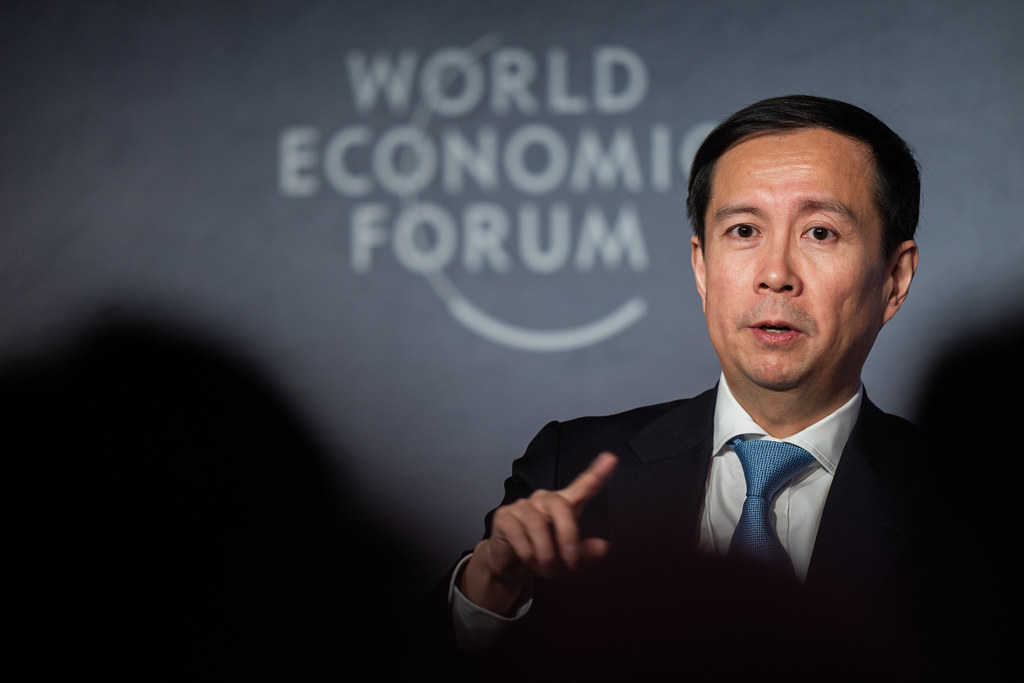 Daniel Zhang Xianming
Vizepräsident, Broad Group, Volksrepublik China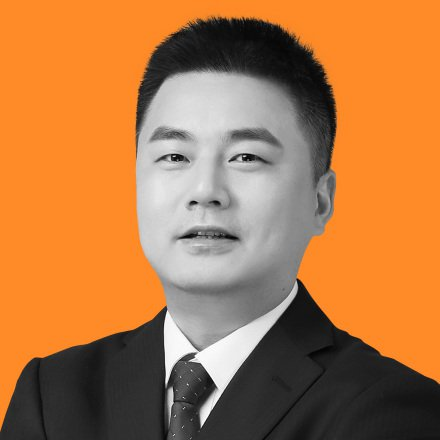 Jinxing Zheng
Abteilungsleiter, Professor, Institut für Plasmaphysik, Chinesische Akademie der Wissenschaften, Volksrepublik China
Autor Marek Wojcik