Wroclaw / Poland 2/5/2022
This university did a great job in organizing Event 201 in October 2019 und bei der Vand spreading the panic about the plandemic. Here the world map with red marked Covid death zones was created in March 2020: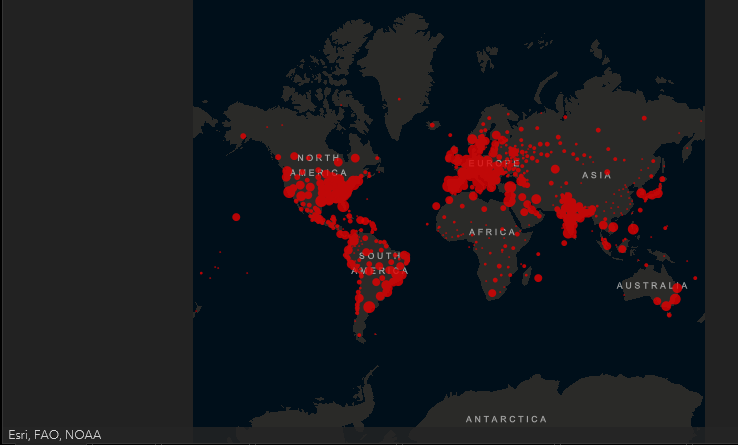 I don't think anyone will be surprised by the list of the last few donations from the world's largest philanthropic organization, the Bill & Melinda Gates Foundation: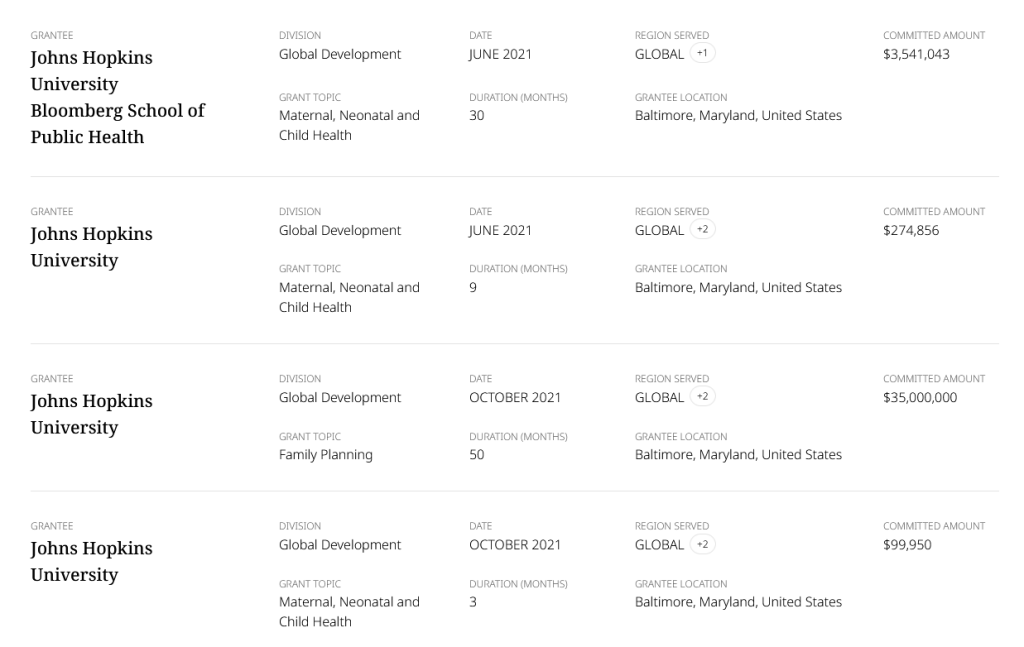 However, the announcement in January of this year caused a surprise. which the scientific results of the research of this university. These are the so-called meta-studies — that is, a review of 18,590 other research studies looking at the impact of lockdowns on reducing pandemic-related mortality.
Quote from an article on this topic in report24:
Studies were divided into three groups: lockdown stringency index studies, shelter-in-placeorder (SIPO) studies, and specific NPI studies. An analysis of each of these three groups supports the conclusion that lockdowns had little to no impact on COVID-19 mortality. In particular, more studies on the Stringency Index show that lockdowns in Europe and the United States resulted in an average 0.2 percent reduction in COVID-19 mortality. SIPOs were also ineffective, reducing COVID-19 mortality by an average of 2.9 percent. Even specific NPI studies do not find any broad-based evidence of noticeable effects on COVID-19 mortality.
In Poland alone, it is estimated that over 200,000 people lost their lives in 2021 due to the shutdown of the healthcare system and the economy. If this were counted for the whole world we would have over 47 million lockdown deaths. However, it is not decisive because Europe has introduced much stricter restrictions than, for example, Africa.
The next phase of the great reset has begun.
Author of the article: Marek Wojcik