Vienna 7/9/2021
While the European Union is vigorously trying to introduce a "green passport" certifying the acceptance of an experimental substance wrongly called a vaccine, governments in other countries like Israel are withdrawing from this idea of a new form of apartheid.
This tendency is even clearer in the USA. On July 1st, an article appeared in the US magazine MIT Technology Your guide to what's happening with vaccine passports in the US. Only four of the 50 US states use this document. These are Hawaii, California, Louisiana, and New York. The use of such a passport is strictly prohibited in 19 countries. appropriate legislation will be prepared in the next 7. Three states are currently considering introducing such a ban. No decisions were made in the remaining 21 states.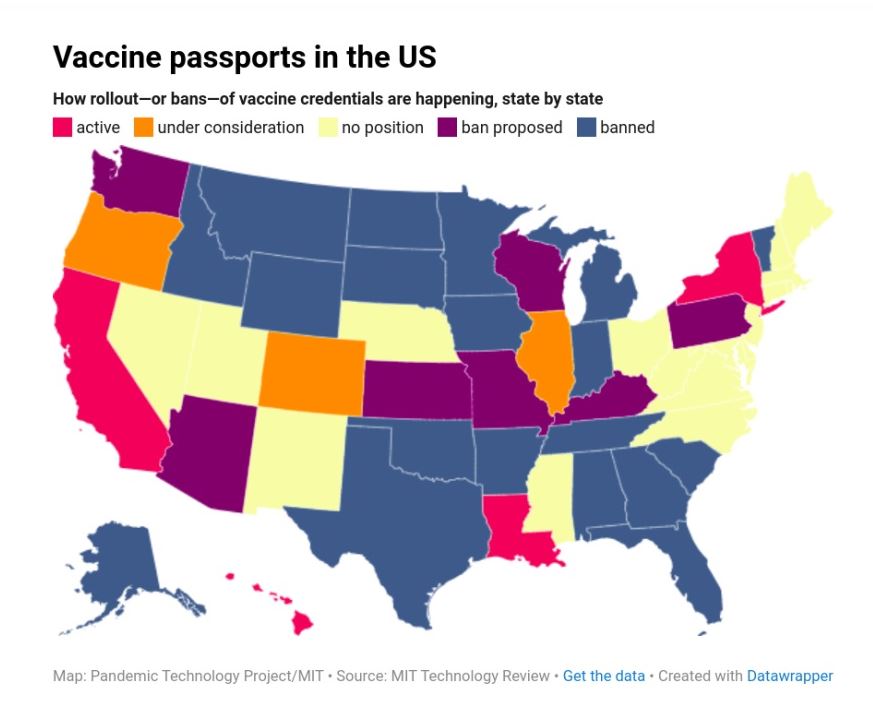 And what about in Europe? Well, 7 out of 27 EU countries put this document into effect on July 1st. These are Bulgaria, Croatia, the Czech Republic, Denmark, Greece, Germany and Poland.
How it works: The certificate comes in the form of a QR code, which can be either stored on a cell phone or printed out on paper. The data is not retained anywhere afterwards, the commission said, for security and privacy reasons.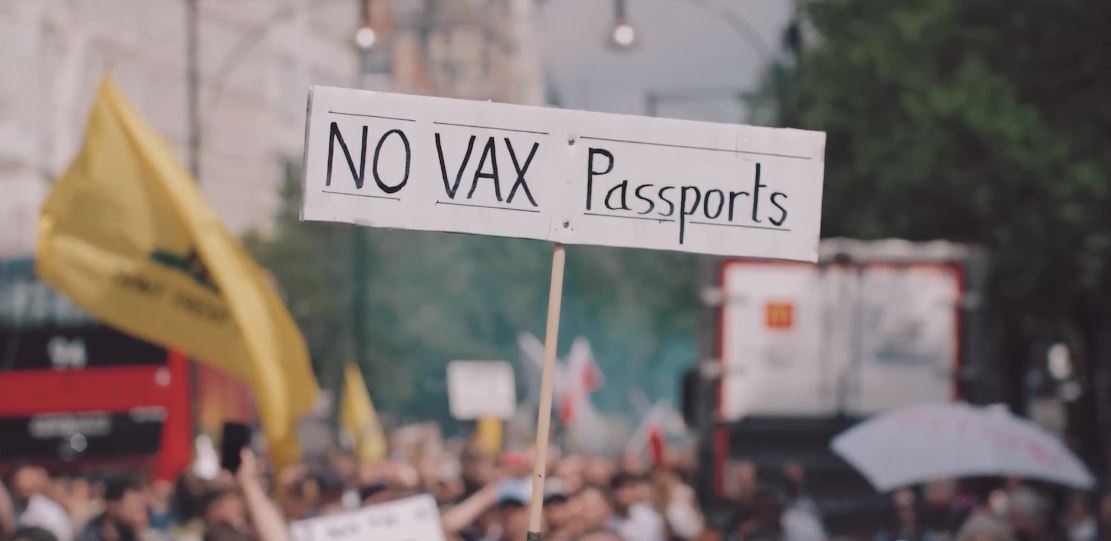 The author of the article: Marek Wojcik