Vienna 06/06/2023
Entire blog as a free PDF eBook.
An interesting speech by the American professor, lecturer and inventor Dr. David Martin in the European Parliament at the COVID-19 Summit in May this year. is the topic of an article published on Auf1.info on Friday with the title: The USA triggered a pandemic with biological weapons. Source.
The first corona virus was tested on humans as a model for a transatlantic biological experiment as early as 1965. 
I've written many times about preparing for a pandemic. dr David Martin has shown these activities from a different perspective. He witnesses the University of North Carolina breaking the law. His research is based on documents such as granted patents on altered RNA structures known as the corona virus. He is also submitting a letter to the European Parliament committee exempting Chapel Hill University – which is conducting research into amplifying the virus for military purposes – from the moratorium banning research into viral bioweapons.
An estimated three billion people have now received an mRNA injection. Some batches cause side effects, while others appear to have no effect at all, said Dr. David Martin on the Man in America podcast. About seven to 15 percent of batches cause very severe side effects. In the worst case, there is talk of 300 million people suffering permanent damage or dying, according to Martin. "That's the entire population of the United States. And that's the least adverse scenario."
All of these people must be cared for. That means another 300 million people will be out of work. So these people can't contribute to the economy because they have to care for the other 300 million 24/7. So we're talking about 600 million people who are economically excluded, said Dr. Martin. Source.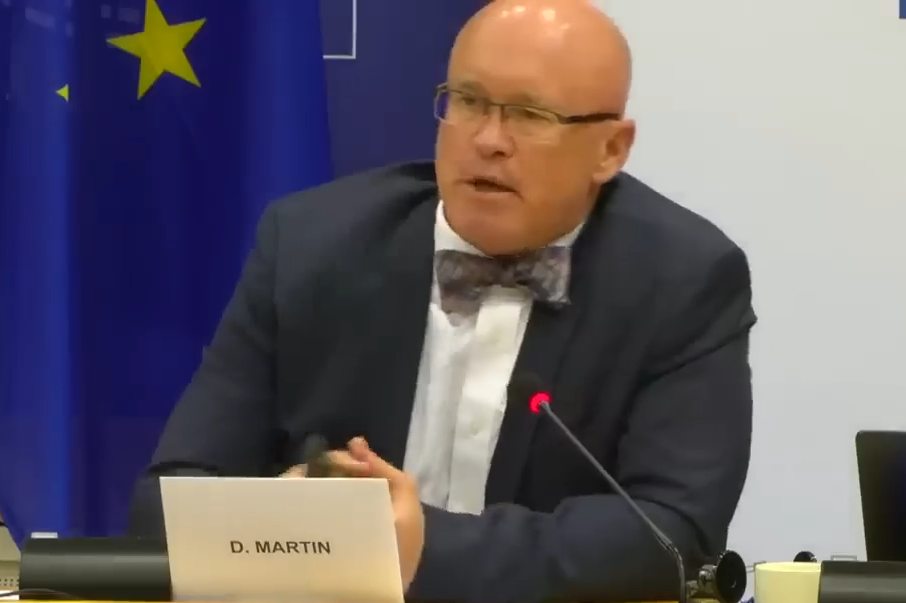 Author of the article: Marek Wojcik