Vienna 03/31/2023
Entire blog as a free PDF eBook.
A year and a half ago I published an article on flight safety. Today I have decided to revisit this extremely important issue. An article on the subject was published on Substack.com on Tuesday.
7th pilot incident this month
March 25, 2023 – TAROM Flight RO-7673 TSR-HRG diverted to Bucharest as 30 yo pilot had chest pain, then collapsed
March 22, 2023 – Southwest Flight WN6013 LAS-CMH diverted as pilot collapsed shortly after take-off, replaced by non-Southwest pilot (click here)
March 18, 2023 – Air Transat Flight TS739 FDF-YUL first officer was incapacitated about 200NM south of Montreal (click here)
March 13, 2023 – Emirates Flight EK205 MXP-JFK diverted due to pilot illness hour and a half after take-off (click here)
March 11, 2023 – United Airlines Flight UA2007 GUA-ORD diverted due to "incapacitated pilot" who had chest pains (click here)
March 11, 2023? – British Airways (CAI-LHR) pilot collapsed in Cairo hotel and died, was scheduled to fly Airbus A321 from Cairo to London (click here)
March, 3, 2023 – Virgin Australia Flight VA-717 ADL-PER Adelaide to Perth flight was forced to make an emergency landing after First Officer suffered heart attack 30 min after departure. (click here)
Do you see a coincidence here with the vaccination requirement for flying personnel?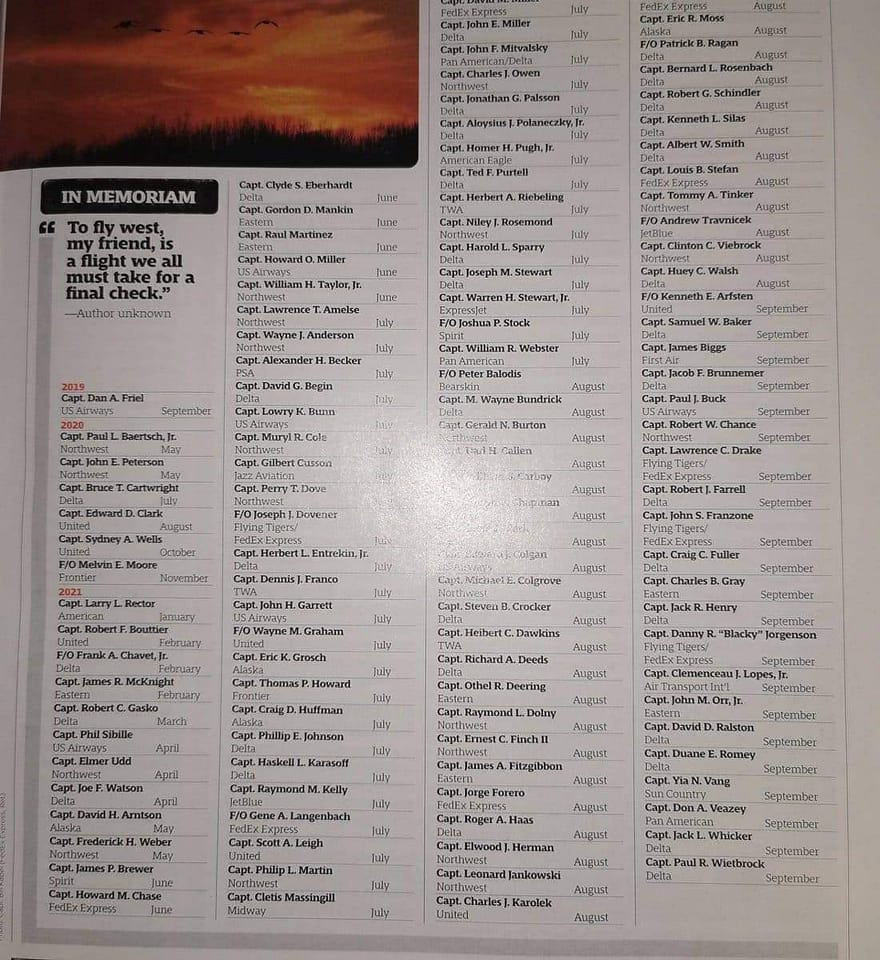 In Memoriam Airline Pilots Association. Deaths 2019, 2020 and 2021.
It's certainly just a coincidence that pilots started having health problems only in 2021. Source.
You can also read about two of these seven incidents in an article published on March 14 on Report24-news. Source.
While airlines around the world are insisting on being able to do without co-pilots on flights in future due to the lack of pilots, reports of medical emergencies in the cockpit are increasing. On March 11, a plane from Guatemala had to be diverted because the pilot was suddenly unable to act. Yesterday, Monday, another plane had to return to Milan-Malpensa Airport due to a pilot's medical emergency. How safe is flying?
Of course, flying is still the safest form of travel – at least that's what the statistics say. A road accident can also happen if the driver of a nearby car has a seizure. I don't want to scare anyone and I wouldn't advise against traveling by plane. I am writing this to illustrate the magnitude and impact of this planned holocaust.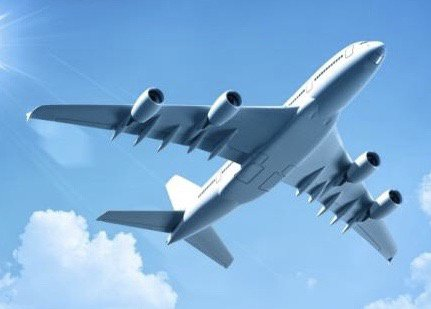 Don't be afraid to fly—there's never been an airplane that hasn't returned to Earth.
Author of the article: Marek Wojcik