Wroclaw / Poland 12/13/2022
The National Association of Statutory Health Insurance Physicians (KBV) published death statistics in Germany at the end of November 2022. The death statistics of 72 million insured persons in Germany are published in a 90-page document in pdf format with small print. If you want to delve into these tables, you have to put in a lot of work – especially to enlarge the text by about 500%. The statistics cover the period up to the end of the first quarter of 2022.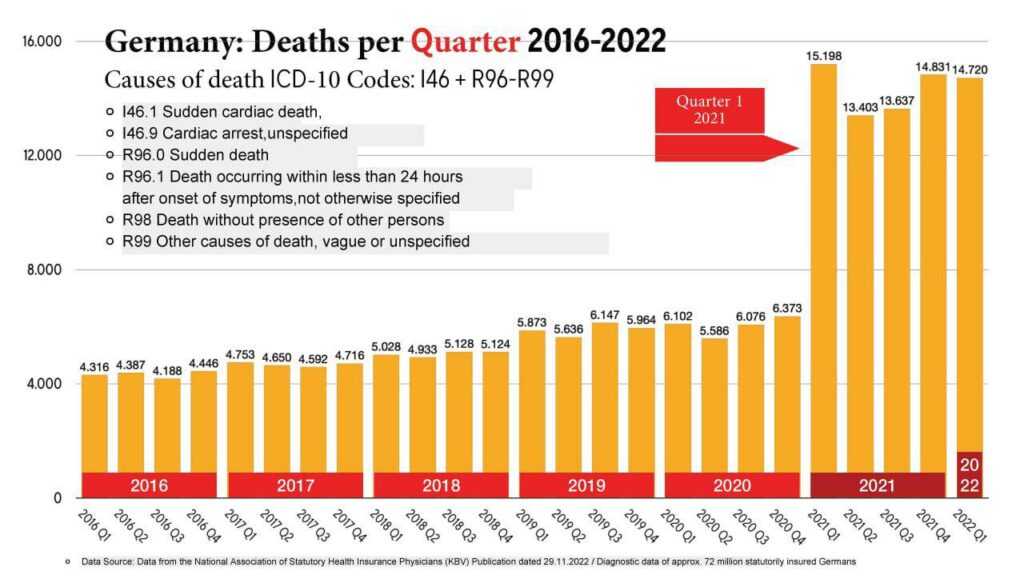 In this statistic, what is particularly noteworthy is the sharp increase in deaths from 13 to 18 per day in 2018-2020, compared to the five-fold increase in the number of daily deaths (97-104) since 2021. The most important event that could explain this situation was the introduction of large-scale medical experimentation, incorrectly dubbed "Covid vaccinations." Even if one does not see the cause-and-effect relationship between these events, one cannot explain why the obligatory forensic examination of the excess deaths is not carried out to determine the true cause of these deaths.
This is apparently a deliberate tactic. What politician would be willing to support actions that would leak information to the public about his active involvement in the genocide?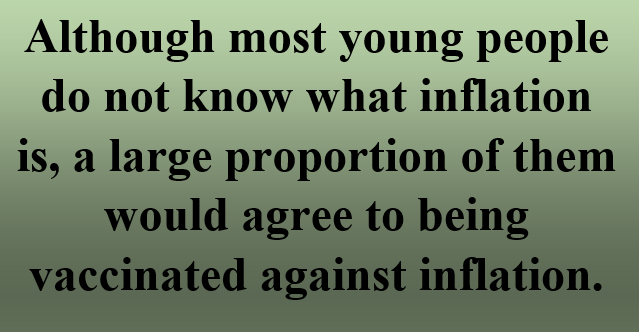 Author of the article: Marek Wojcik