Wroclaw / Poland 9/14/2022
Brave New World: People's Republic of China, Chenzen May 9th, 2022 Those who do not take the Covid-PCR test will become homeless.
We won't meet drug addicts here like in the USA, but Chinese people. Without a PCR test, they can no longer enter their homes and have to sleep on the streets.
Shenzhen, province Guangdong, a city of 12.59 million people. Without a PCR test on a mobile phone, some doors in modern residential buildings will no longer open. A little taste of our future with the "digital identity" planned by our government.
Creepy, dystopian scenes that are currently said to be taking place in Shenzhen. People wrapped in white "protective clothing" are going from house to house, reportedly searching every room, bed and closet to see how many people are inside. All for "pandemic prevention" to detect "new cases." This is probably the brave new world that Mr. Schwab has planned for us.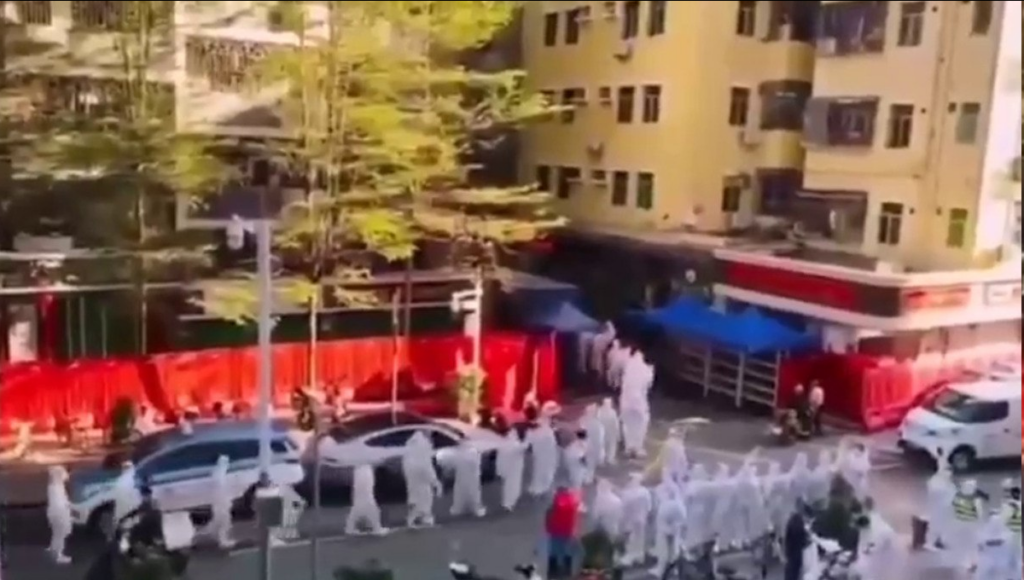 Citizens lined up handcuffed under the supervision of drones and the NWO (New World Order) army to pass the mandatory daily Covid test to keep the QR code valid and get on with life.
Is this the future you want?
We can defend ourselves against such a future, it is enough to actively support the peaceful movement of the demonstrators. In February 2022, the Austrian Parliament established the right to compulsory vaccination against Covid for all residents of Austria – not just its citizens – from the age of 18.
Precisely because of the organized mass protests, regardless of the political affiliation of the participants, this law was never implemented and is now history.
Author of the article: Marek Wojcik