Vienna 11/18/2021
In 2015, the World Health Organization (WHO) commissioned VigiAccess to collect data on the side effects of various medical devices around the world.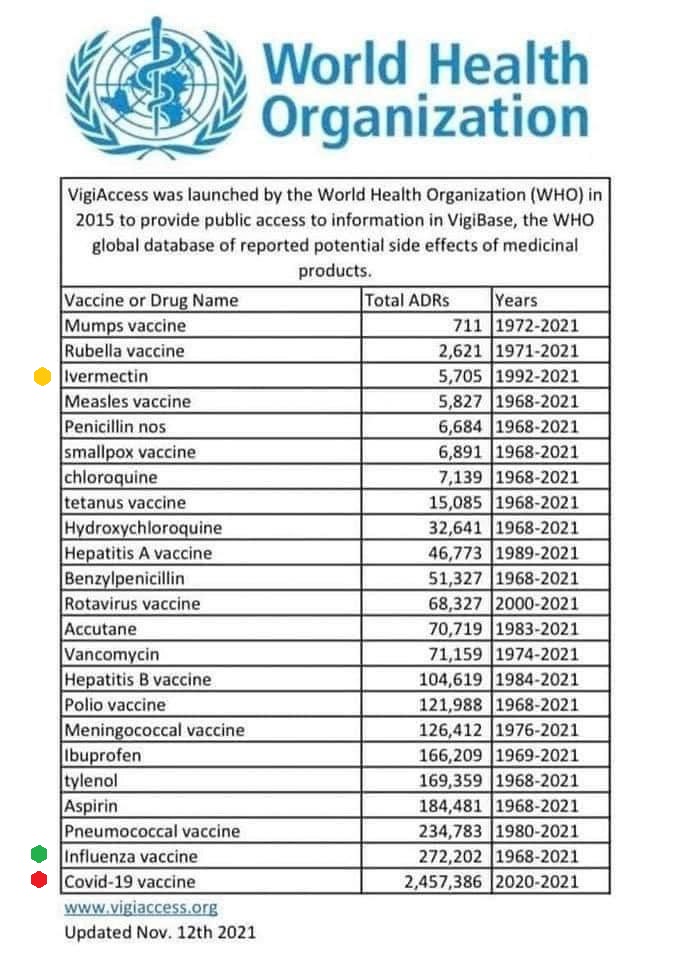 Iwermectin, marked with an orange dot in the table above, which I wrote about in August, has reported 5,705 side effects in 30 years.
The green mark marks the flu vaccination. Over the course of more than half a century (1968-2021), 272,202 reports of adverse reactions were collected.
The last red Covid19 vaccination in the table collected 2,457,386 reports of side effects over the course of the year.
VAERS – Vaccine Adverse Event Reporting System, founded in the United States in 1990, reported vaccine deaths from 1990-2021:
Please do not expect any comments from me on this matter. I respect my readers, and I believe that you can draw your own conclusions from the information I give you.
Author of the article: Marek Wojcik