Vienna 9/11/2022
Tuesday's article in theepoctimes.com, Adults Aged 35–44 Died at Twice the Expected Rate Last Summer, Life Insurance Data Suggests, reports an extraordinary increase in mortality among those covered by group life insurance.
Death claims for working-age adults under group life insurance policies spiked well beyond expected levels last summer and fall, according to data from 20 of the top 21 life insurance companies in the United States.
The report looked at death claims filed under group life insurance policies during the 24 months of the COVID-19 pandemic, from April 2020 to March 2022. The researchers used data from the three years before the pandemic to set a baseline for the expected deaths.
During the third quarter of last year, deaths in the 25-to-34 age bracket were 78 percent above the expected level and, for people aged 45 to 54, 80 percent higher than expected. Excess mortality was 53 percent above the baseline for adults aged 55 to 64.

One interesting aspect is that there has been an increased mortality rate, particularly among administrative workers – i.e. those whose employers pushed for a Covid vaccine following the Biden administration's recommendations, and bowed largely out of fear of losing their jobs.

Edward Dowd, a hedge fund manager who has been studying excess mortality for the past several months, says the rate of deaths among young people is alarming. He pointed out that excess deaths peaked around the time the Biden administration mandated COVID-19 vaccines and companies rushed to comply.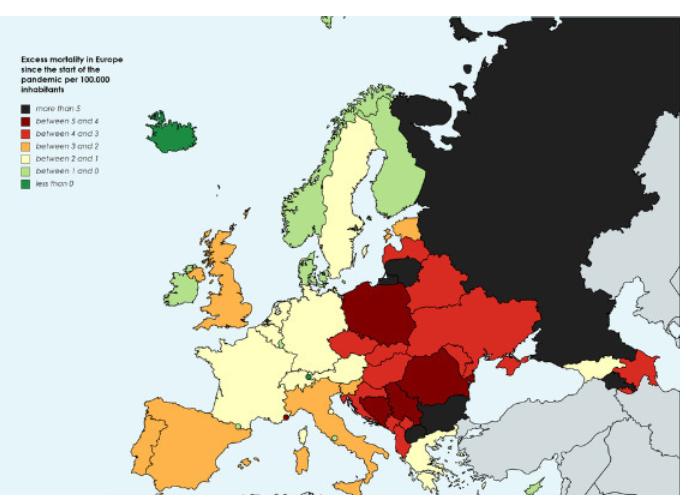 If TV claims that vaccines are not responsible for excessive deaths, then clearly group life insurance is the cause of death…
Author of the article: Marek Wojcik