Wroclaw / Poland 8/06/2022
An article appeared on the Amnesty International (AI) website on Thursday: Ukrainian fighting tactics endanger civilians.
The Ukrainian army is breaking international martial law. The human rights organization confirms the use of weapons by the Ukrainian army in areas inhabited exclusively by civilians. AI explained that its investigation uncovered dozens of such violations.
Ukrainian forces have put civilians in harm's way by establishing bases and operating weapons systems in populated residential areas, including in schools and hospitals, as they repelled the Russian invasion that began in February, Amnesty International said today.
"We have documented a pattern of Ukrainian forces putting civilians at risk and violating the laws of war when they operate in populated areas," said Agnès Callamard, Amnesty International's Secretary General.
Between April and July, Amnesty International researchers spent several weeks investigating Russian strikes in the Kharkiv, Donbas and Mykolaiv regions. The organization inspected strike sites; interviewed survivors, witnesses and relatives of victims of attacks; and carried out remote-sensing and weapons analysis. Throughout these investigations, researchers found evidence of Ukrainian forces launching strikes from within populated residential areas as well as basing themselves in civilian buildings in 19 towns and villages in the regions. The organization's Crisis Evidence Lab has analyzed satellite imagery to further corroborate some of these incidents.
Amnesty International researchers witnessed Ukrainian forces using hospitals as de facto military bases in five locations. In two towns, dozens of soldiers were resting, milling about, and eating meals in hospitals. In another town, soldiers were firing from near the hospital. A Russian air strike on 28 April injured two employees at a medical laboratory in a suburb of Kharkiv after Ukrainian forces had set up a base in the compound. Using hospitals for military purposes is a clear violation of international humanitarian law.
In a town east of Odesa, Amnesty International witnessed a broad pattern of Ukrainian soldiers using civilian areas for lodging and as staging areas, including basing armoured vehicles under trees in purely residential neighbourhoods, and using two schools located in densely populated residential areas. Russian strikes near the schools killed and injured several civilians between April and late June – including a child and an older woman killed in a rocket attack on their home on 28 June.
Die Welt, German media – released this video showing Ukrainians turning civilian objects into military targets, which is a war crime. They shoot from the school grounds, provoking a Russian counterattack, which Western media portrays as Russia deliberately killing civilians. Previously it was dismissed as Russian propaganda, but now some Western media are also writing about it.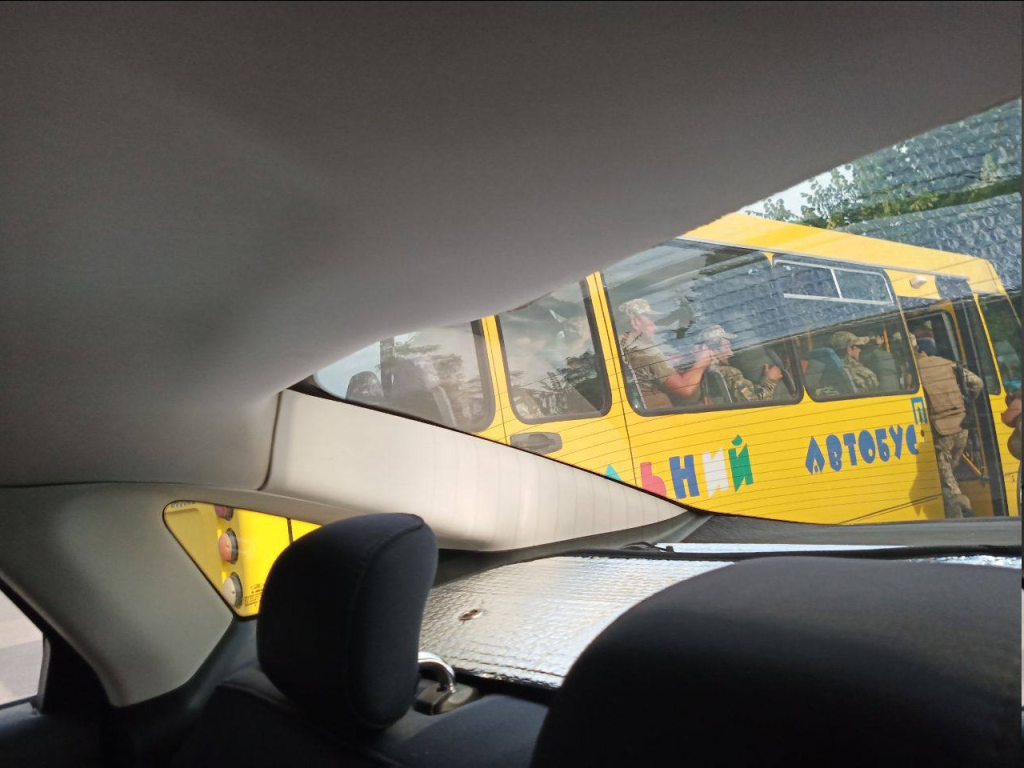 An ordinary affair – a school bus designed to transport Ukrainian students. Should we wait for provocations accusing the Donbass republics and Russia of shelling civilian vehicles?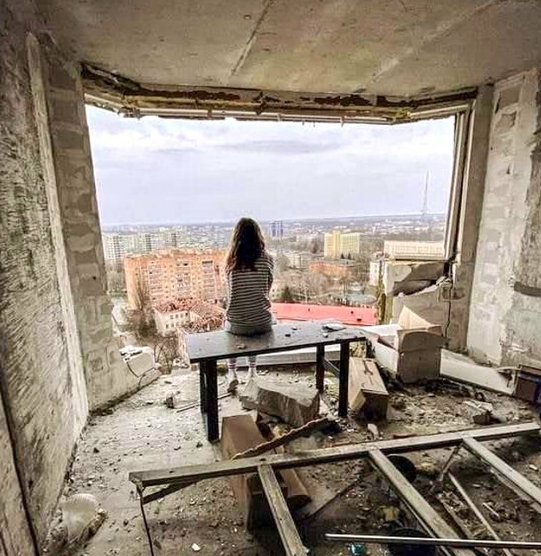 [8/08/2022] Oksana Pokalchuk, head of Amnesty International's Ukraine office, announced on Friday that she is quitting her job after the report was released by the headquarters. Motivation: AI actions to the detriment of their homeland. She did not address the allegations in the report at all.
Author of the article: Marek Wojcik